BYD has officially released a teaser image of their mysterious SUV, the BYD Song L, which will debut at the upcoming 2023 Shanghai Auto Show on April 18. BYD calls it B class SUV. However, the car in the pictures looks more like an SUV fastback. The car will premiere at 10:20 China time, and it will be a concept car according to the information from the invitation that CarNewsChina obtained.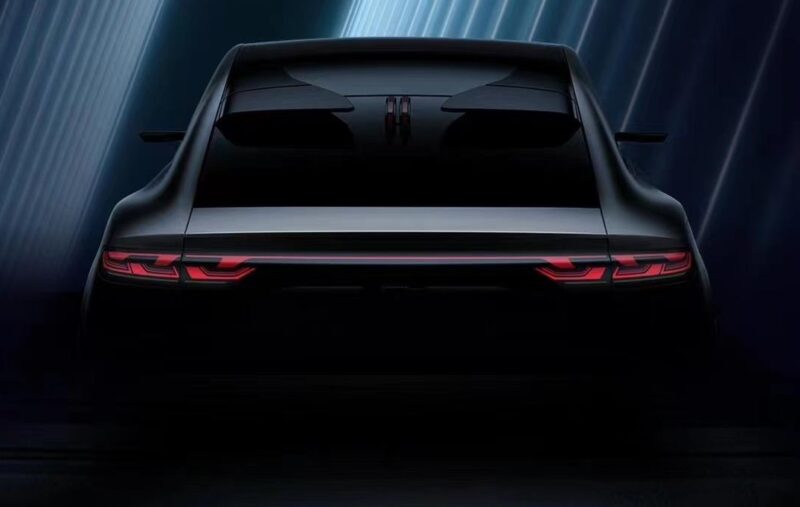 Based on the "Pioneering Longyan Aesthetics" design concept of the Dynasty series, the new SUV features a thick and depressed front with four three-dimensional lines on the motor hatch cove.
Moving to the rear, the BYD Song L teaser reveals an exaggerated spoiler design with two high-mounted brake lights in the center, giving it a sporty look. The preview picture shows that the car may use electronic rearview mirrors, but more details will be revealed at the launch.
As of now, electronic rearview mirrors are illegal in China, but that changes on July 1, when the Chinese regulators will allow such cars on the market.
BYD hired Wolfgang Egger – ex-Audi Head of Design, in 2016 to create the first Dynasty concept, which was launched in 2017 and looked great.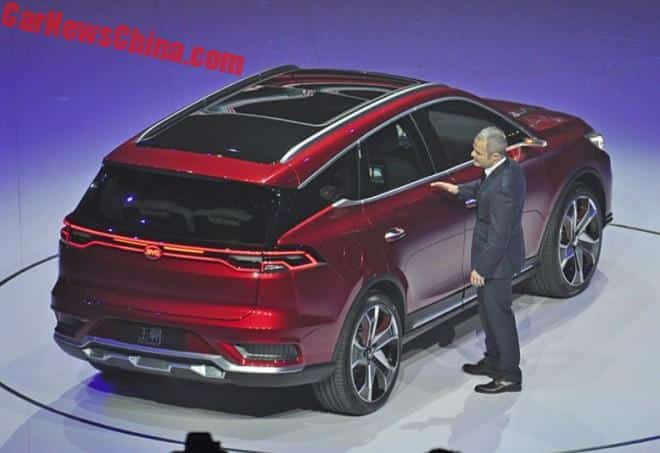 In addition to the Song L, the BYD will unveil two other cars at the Shanghai Auto Show. The first is the BYD Seagull from Ocean series, while the second is a medium-sized sedan from the Warship series, likely to be named Destroyer 07.
The current BYD Song has both PHEV variants – BYD calls it PHEV drivetrain DM-i and pure EV.
The BYD Song L will be the newest addition to the Song family, one of the best-selling BYD models, with 142,775 units sold in the first quarter of 2023, up 93.69% YoY. The Song family models have been the top-selling BYD models for several months, though the Qin family models surpassed them in March. The Song family includes so many models that it is hard to count – the Song Max DM-i, Song Pro DM-i, the Song Plus DM-i (all PHEVs), and Song Plus EV.

BYD is one of China's largest NEV makers, and it sold 207,080 NEVs in March, up 97.45% YoY.
We can't wait to see what BYD has in store for us at the Shanghai Auto Show. Stay tuned for more updates and reviews on these exciting new models!