On April 12, BYD revealed the official pictures of the Seagull interior. It features 5″ and 12.8″ screens, a steering wheel with a flat bottom, a wireless charging pad, two cup holders, and a minimalist interior with several physical buttons.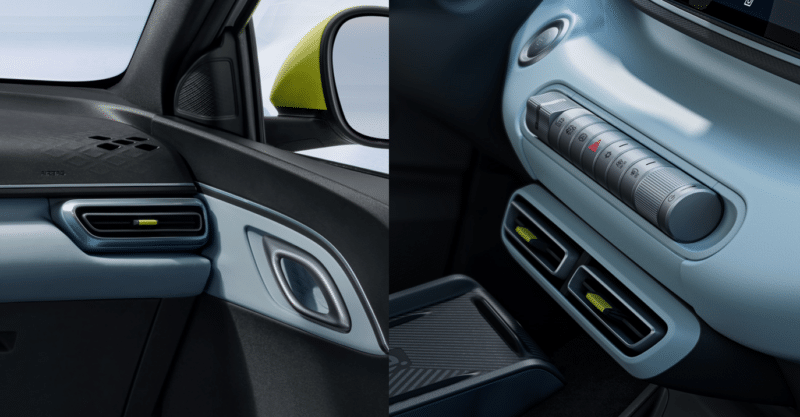 Seagull is an entry-level electric hatchback that belongs to BYD's Ocean series and is built on e-platform 3.0. The EV will have a 55 kW or 75 kW TZ180XSH motor, providing a top speed of 130 km/h and a CLTC range of 305 km and 405 km, respectively. Two versions of Seagull:

A 55-kW (75 hp) electric motor with a 30-kWh sodium-ion battery for 305 km of range
A 75-kW (102 hp) electric motor with a 38-kWh LFP battery for 405 km range.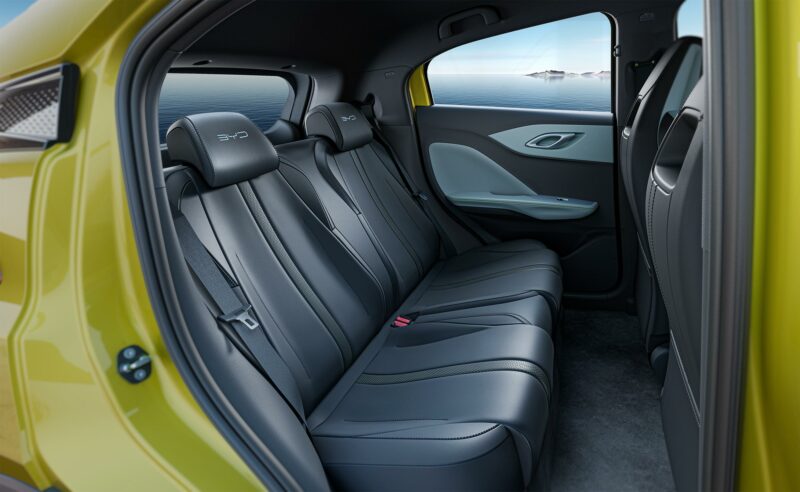 The official price range of the Seagull is between 80,000 yuan and 100,000 yuan ($11,600 – $14,600), but the dealer's marketing material, leaked earlier, suggested the pricing would start at 65,000 yuan ($9,400). BYD denied such information. However current price war in China caused dealers' prices to be significantly lower than manufacturers' MSRP, with significant discounts onsite.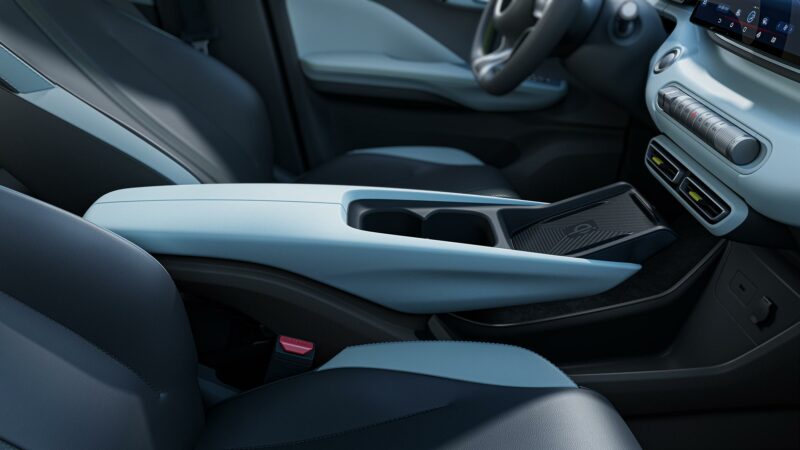 The size of the Seagull is 3780/1715/1540 mm, with a wheelbase of 2500 mm. It is a 4-seater with 5-doors. It is positioned under the BYD Dolphin hatchback, which costs 116,800 – 136,800 yuan ($16,700 – $19,600) in China. Other cars in the Ocean series are the premium Seal sedan and Sea Lion SUV, to be launched in Q2 2023.
Seagull will compete with SAIC-GM-Wuling joint venture Wuling Bingo in the Chinese market. Bingo offers slightly bigger dimensions than Seagull, a 50 kW motor, and a 333 km CLTC range for 59,800 yuan ($8,700).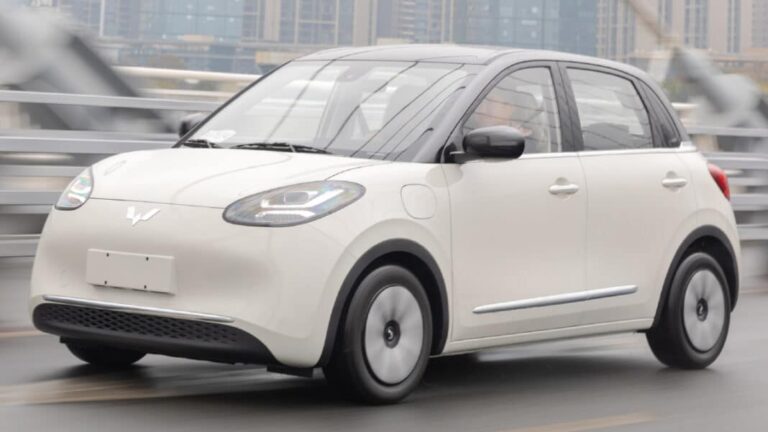 According to reports, the sodium-ion battery will be mass-produced in Q2 2023, and the first cars to get it will be the BYD Qin, Dolphin, and Seagull. Sodium batteries have been a thing in China recently – Volkswagen's Chinese joint venture with JAC revealed the Sehol EX10, the first vehicle with a sodium-ion battery, in February 2023. CATL revealed its first sodium-ion battery in 2021 but didn't announce any car maker who would use it since then.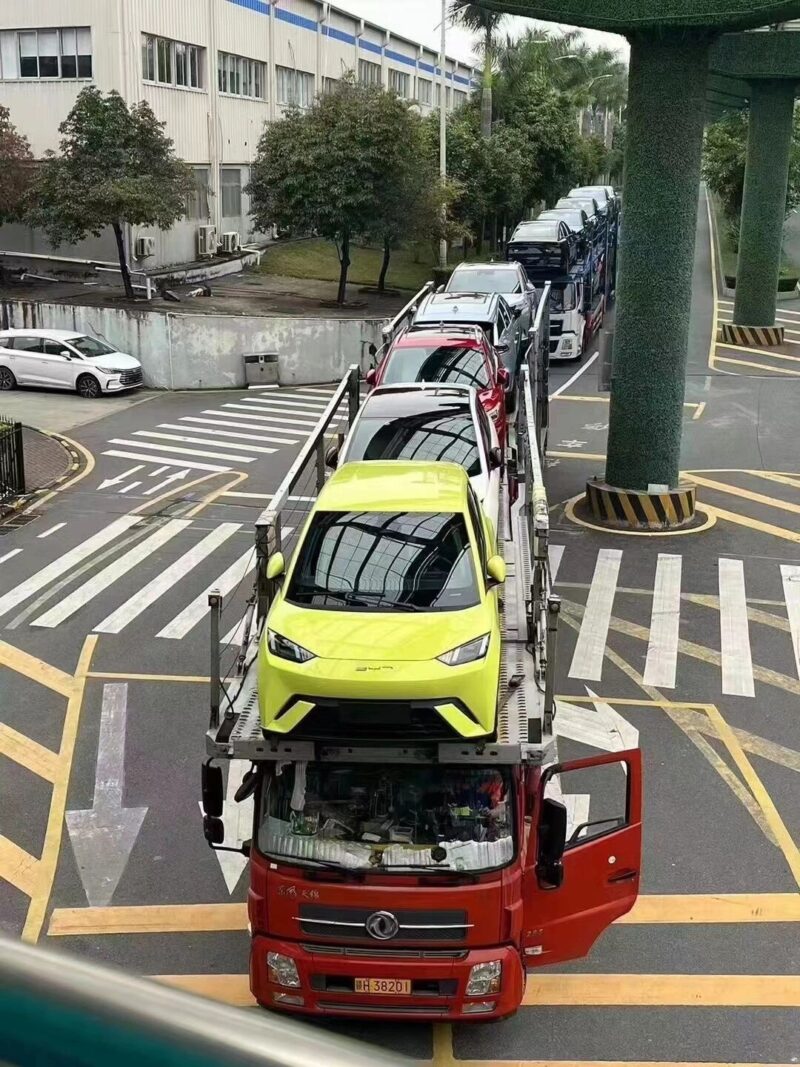 The Seagull is recently being spotted all over China on trucks and streets, and it seems BYD is preparing for massive sales and putting big expectations in their entry-level EV.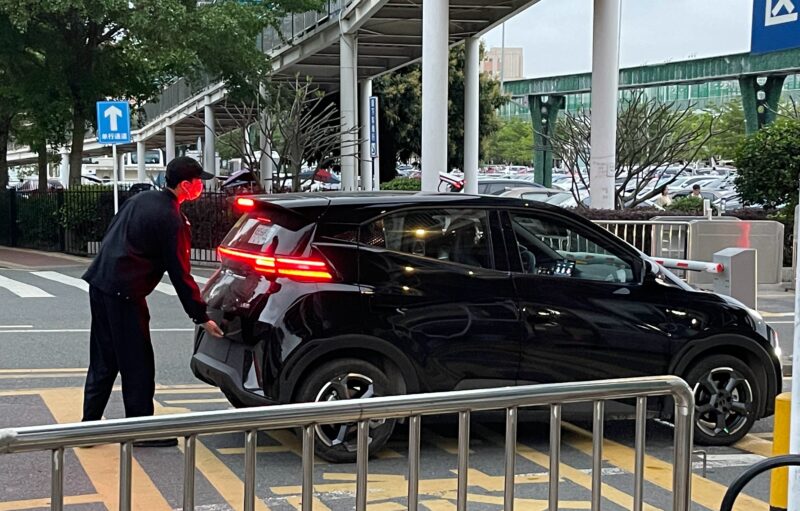 The Seagull will officially debut at the Shanghai Auto Show on April 18.