On May 31, Shenlan S7 officially rolled off the production line in Changan's factory in Nanjing, China. The car is Shenlan's second model, following Shenlan SL03. It will officially launch in late June this year and will start delivery simultaneously. Previously, the car's pre-sale price range was 169,900 – 239,900 yuan (23,900 – 33,800 USD). Shenlan S7 offers EREV (extended range electric vehicle), BEV (battery electric vehicle), and hydrogen fuel cell electric versions for consumers to choose from.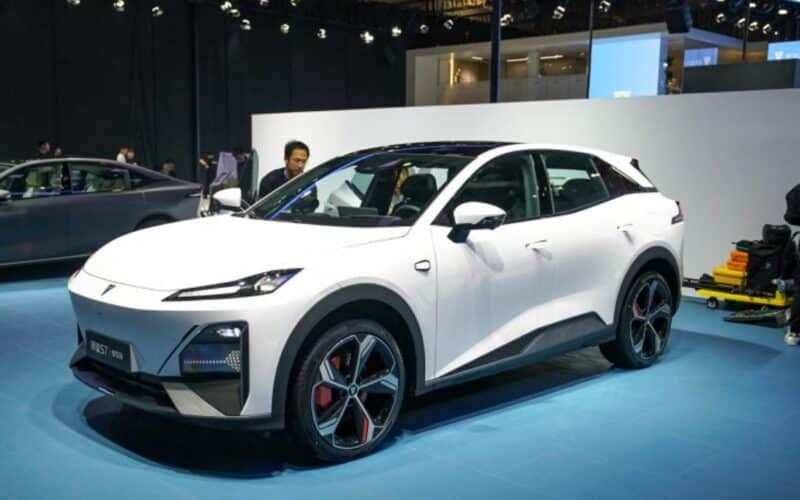 Judging from Shenlan S7's pre-sale price range, the car will directly compete with BYD Song Plus DM-i and Haval Xiaolong Max. The Shenlan EV brand is a joint project between Changan, battery maker CATL, and technology giant Huawei.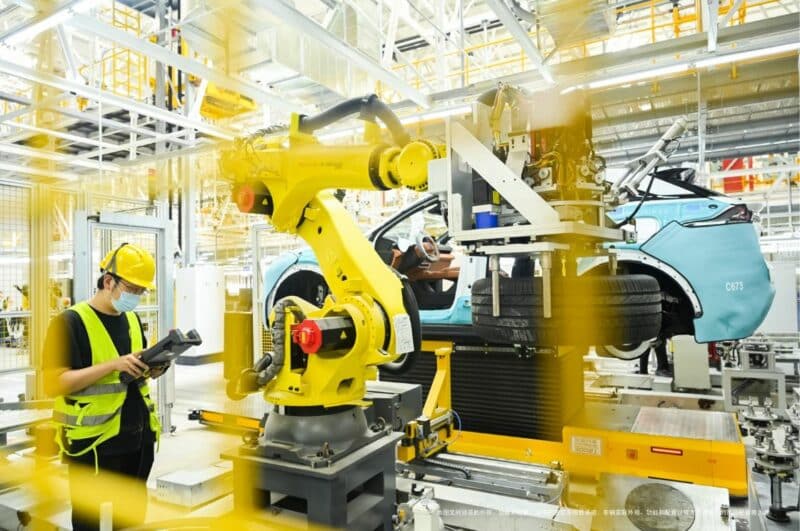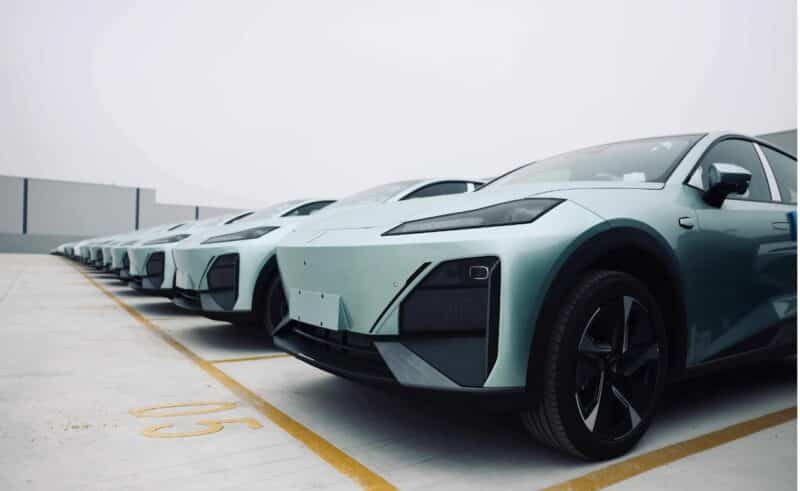 The BEV model is powered by a 160 kW motor, the official 0 – 100 km/h acceleration is as fast as 6.7 seconds, and the power consumption is as low as 14.2 kWh/100km, offering two CLTC pure electric cruising ranges of 520 km and 620 km. Power for the EREV model comes from a 175 kW motor and a 1.5L naturally aspirated engine with a maximum power of 70 kW, offering two pure electric cruising ranges of 121 km and 200 km. The EREV model has fuel consumption as low as 4.95L/100km.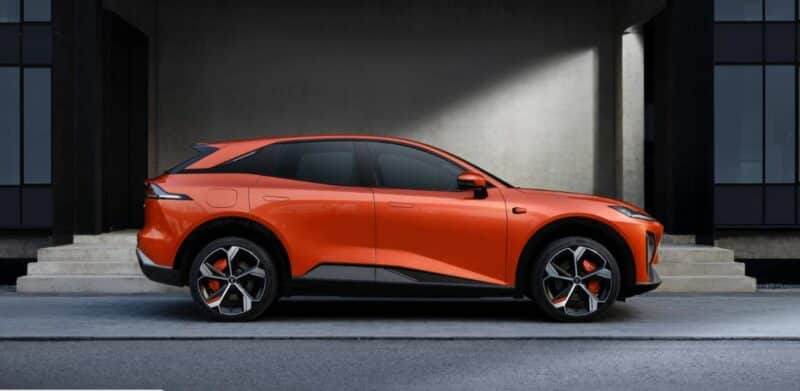 Positioned as a mid-size SUV, Shenlan S7 has a size of 4750/1930/1625mm and a wheelbase of 2900mm. It is equipped with frameless doors, hidden door handles, and uses double-layer glass to further reduce noise while driving. The car runs on 21-inch rims. Furthermore, Shenlan claims that the car has a drag coefficient of 0.258Cd.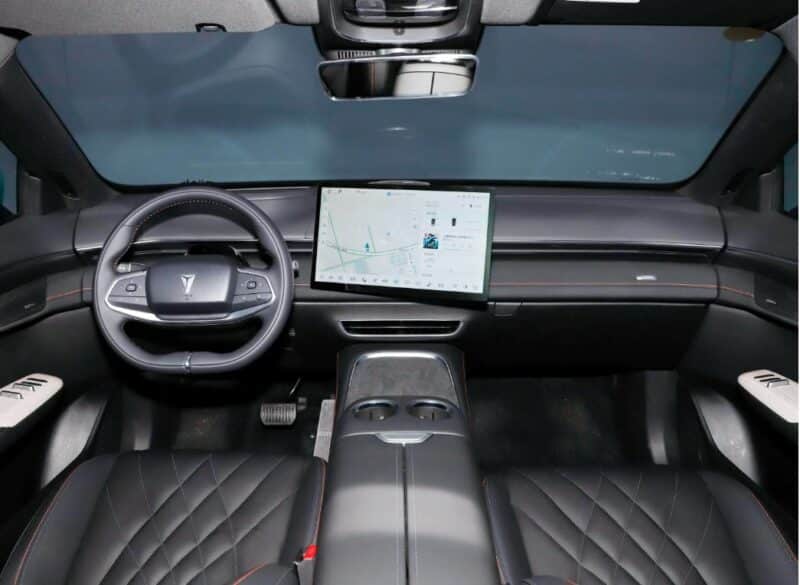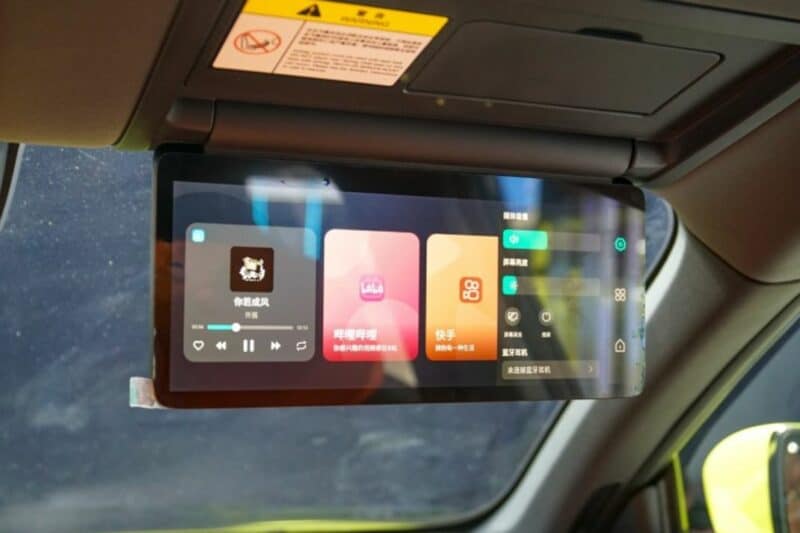 Coming to the interior, Shenlan S7 has a 12.3-inch HUD and a central screen for infotainment. No physical button is present on the dashboard and center console. The compute platform is supported by a Qualcomm Snapdragon 8155 chip. Wireless charging for smartphones and OTA upgrades are also supported.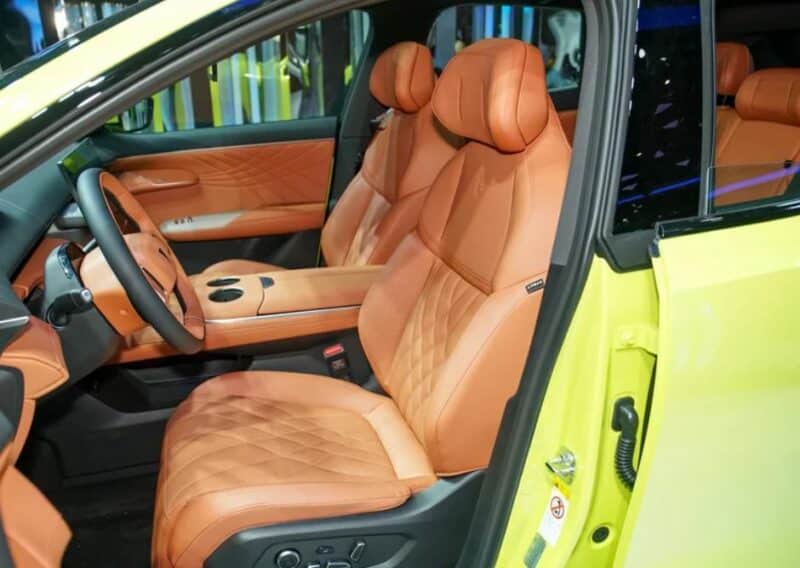 Lastly, Shenlan claims that the S7 is equipped with the world's first double zero-gravity massage seats in the front row, which can simulate a space capsule-like "zero-gravity" experience, with electric leg rests, 16-way electric adjustment for the driver and 14-way electric adjustment for the co-pilot.