Changan's Deepal (Shenlan) has announced a huge discount for its NEV sedan SL03. With a subsidy from the factory, its cost can be dropped by 22,000 RMB (3,160 USD). So its price tag will start from 149,900 RMB (21,400 USD). But customers will also get a free gift package with a total cost of 20,000 RMB (2,880 USD). So its total benefit reaches 42,000 RMB (6,040 USD). Let's get some details about the Deepal SL03's case.
Briefly about the Deepal brand and the Deepal SL03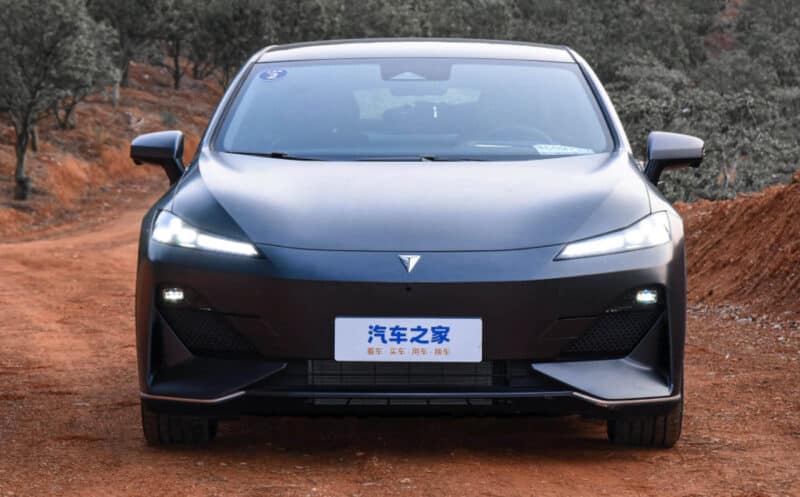 First, let's talk about the Deepal brand. It was founded last year as a joint project between Changan New Energy, CATL, and Huawei. Currently, its model line comprises a single vehicle: the SL03 sedan. It is available in EV, EREV and FCEV (hydrogen) versions. Deepal expands relatively slowly in China, so its sales aren't high enough. Soon, the Deepal S7 SUV will also hit the Chinese market. But today, we will talk about its first vehicle.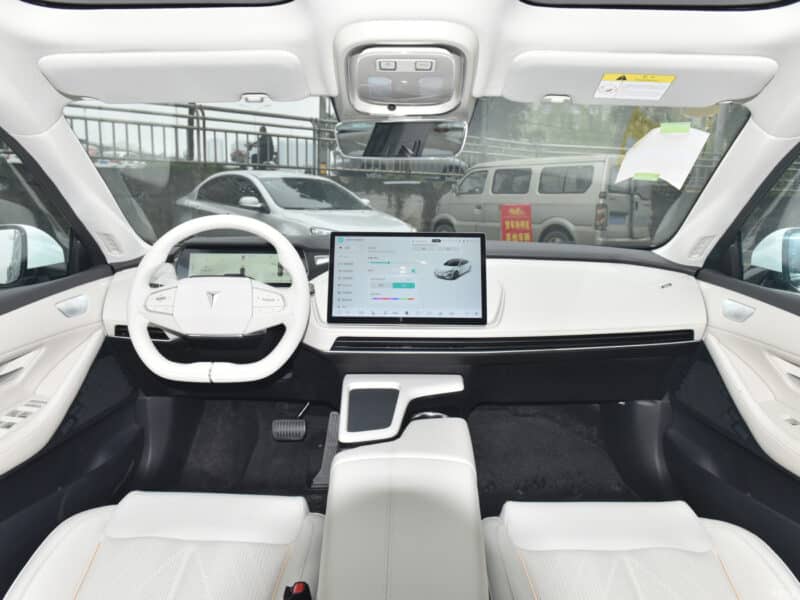 The Deepal SL03 is a mid-size sedan with a sporty shape and dimensions of 4820/1890/1480 mm and a wheelbase of 2900 mm. As mentioned, it is available in EV, EREV and FCEV variants. The all-electric Deepal SL03 has a single electric motor on the rear axle for 190 kW (258 hp) or 160 kW (218 hp). As for the battery, there are also two ternary (NMC) options: the first one for 58 kWh, and the second for 70 kWh. The SL03 EV's range is 515-705 km (CLTC). As for the EREV version, it has a CATL's LFP battery for 28.4 kWh, a 1.5-liter ICE, and a 218-hp electric motor. The hydrogen version has the same motor and the battery.
A starting price of the SL03 is 171,900 RMB (24,700 USD). As for the EV version, its cost is 189,900 – 221,900 RMB (26,170 – 31,900 USD). And the FCEV version's price tag reaches insane 699,900 RMB (100,600 USD).
Deepal SL03 discount
After reaching the peak of the sales in December 2022, the Deepal SL03 started to lose ground. For clarity, in December, Deepal sold 9,094 SL03's. But in January they sold only 6,137. In February, its sales continued to decrease, reaching 4,103 units. So it is an obvious blood loss for Deepal. It seems that the brand is trying to regain its market positions by launching a massive discount.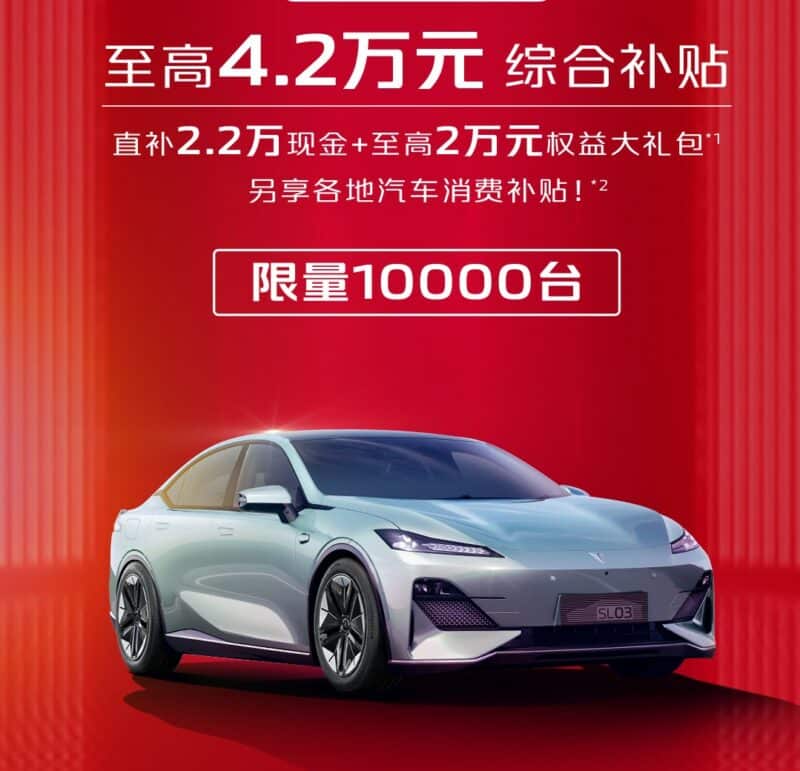 Customers who order the SL03 between March 10 and March 31 will get a 22,000-RMB (3,160 USD) cash subsidy from the factory. Deepal will also offer these users the gift packages that worth 20,000 RMB (2,880 USD). They include free lifetime warranty, a free charging pile, a free internet connection for 2 years (13GB/month) and an exclusive Nebula Blue body color. Moreover, old Changan customers will also get the 2,000 RMB charging card. The discount is valid only for first 10,000 vehicles.
So, with the discount, users will be able to purchase the Changan SL03 for 149,900 – 677,900 RMB (21,400 – 97,500 USD). And they will also enjoy a 20,000-RMB gift package.
Editor's comment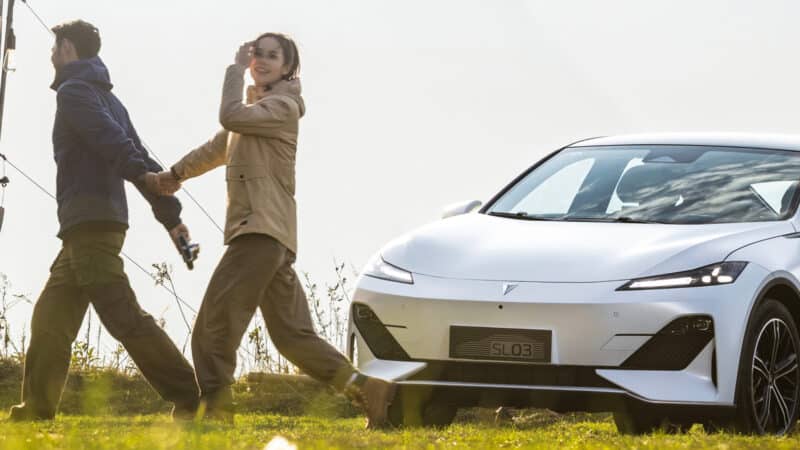 At the beginning of 2023, lots of automakers started to drop prices in China. Nowadays, this trend seems to reach its pinnacle. It looks like it doesn't matter if an automaker makes money on its cars. Its main goal is to keep its sales performance and sit on enough cash. As for Deepal, it also aims to restore its sales before the official launch of the SL03. They have limited the discount to 10,000 vehicles. But this limit looks too optimistic. With the current market situation, even with all the gifts and subsidies, customers can choose another automaker over Deepal. Anyway, they have a chance to increase its sales.
Source: Changan Weibo, Icauto, Cqnews