On June 9th, Shenlan launched a live broadcast to further explain the S7's cockpit design details. The car has a pre-sale price range of 169,900 – 239,900 yuan (23,900 – 33,800 USD) and offers three powertrain versions: EREV (extended range electric vehicle), BEV (battery electric vehicle), and hydrogen fuel cell electric. Delivery will start later this month.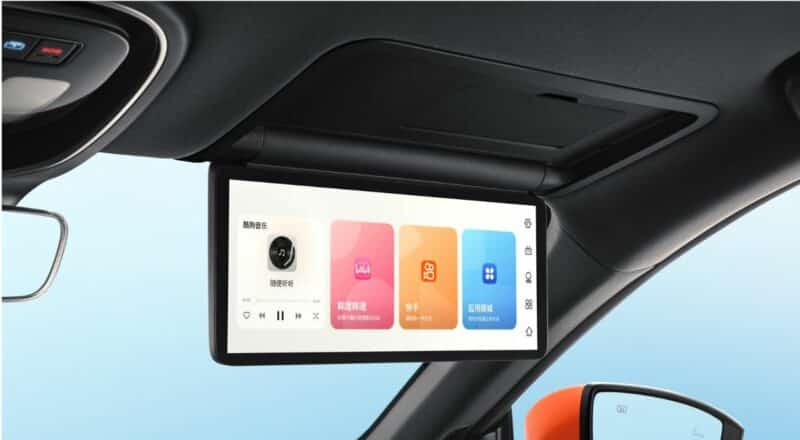 First, the co-pilot sun visor is replaced by a 12.3-inch screen for entertainment. The functions on the screen can be controlled by voice or touch. The screen can be rotated from 0 to 135°.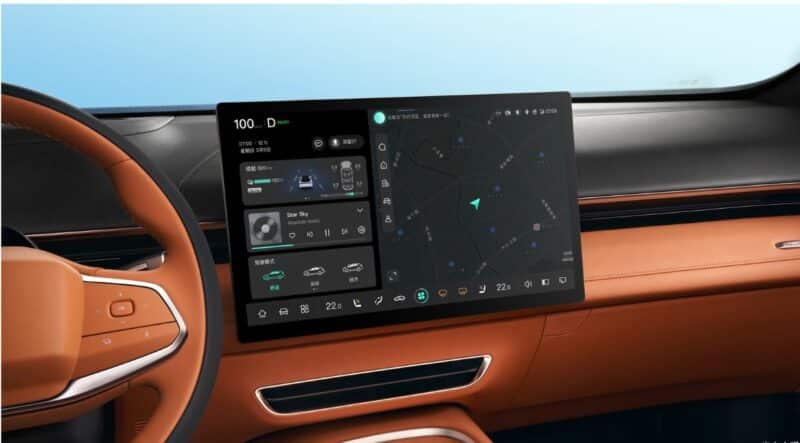 The 15.6-inch central control screen can rotate left and right with a 15° range. For example, when the car owner opens the door outside the car, the central control screen will automatically turn to the direction of opening the door, and the seat will automatically adjust. After the car owner gets in the driver's seat, the central control screen will automatically adjust the screen angle, brightness, and driver's field of vision automatically. When the co-pilot seat is occupied, the central control screen will automatically center itself.
The computing platform is powered by a Qualcomm Snapdragon 8155 chip, realizing voice recognition.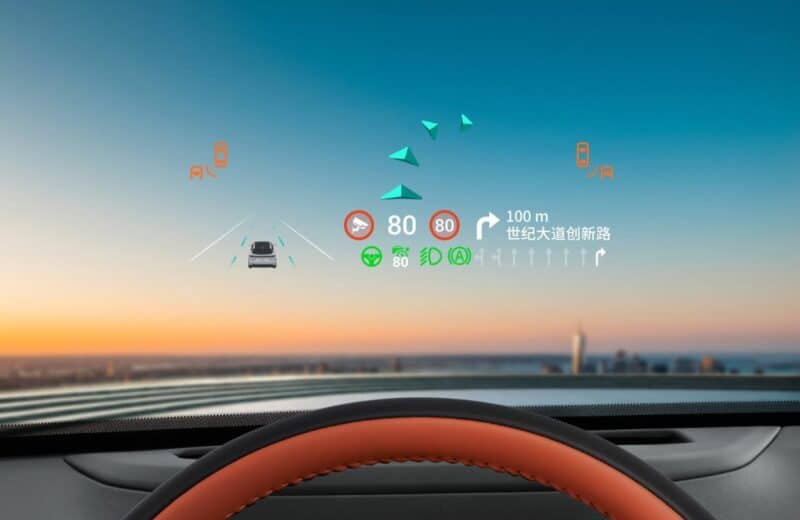 It is worth mentioning that Shenlan S7 is also equipped with an AR-HUD holographic extended-range reality system, offering the driver 7.5 meters of viewing distance in the front and 2D & 3D dynamic information display. The brightness can be adjusted according to the time of the day and weather conditions: night, evening, cloudy, sunny; and road infrastructures: tunnel, asphalt, etc. Examples of the 2D display include vehicle speed and cruising range; the 3D display includes navigation guidance.
Furthermore, Shenlan S7 comes with zero-gravity massage seats in the front row. The logic of the traditional seats is that most of the weight of the body is delineated on the buttocks of the passenger, while the "zero-gravity seat" allow the buttocks, legs, and back to evenly share the weight of the body, thereby simulating a "zero gravity" experience like a space capsule. The seats are equipped with 4-way electric leg rest, 16-way electric adjustment for the driver, 14-way electric adjustment for the co-pilot, massage functions, and can lie flat at 120°.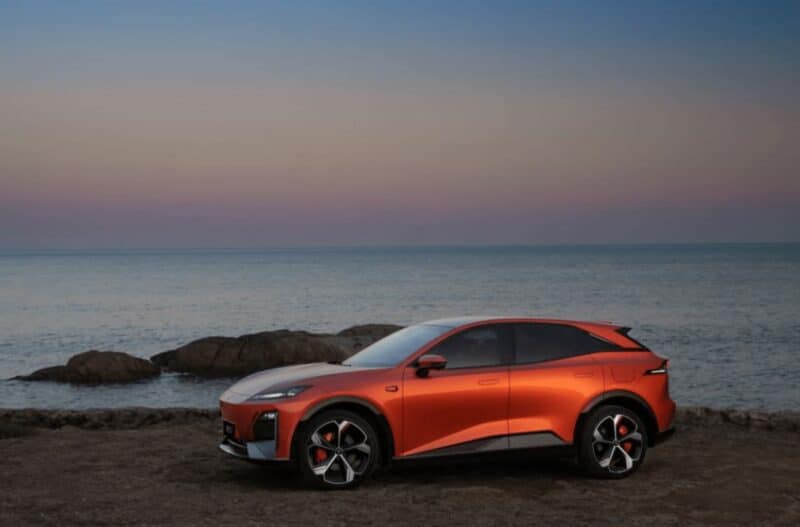 Source: Auto-Sight, Sohu