The Volkswagen ID.3 electric vehicle (EV) sales in China have seen a remarkable surge, increasing over three times compared to the previous month. This surge is attributed to a strategic price reduction implemented by SAIC-Volkswagen in early July. The move saw the starting price of the Volkswagen ID.3 drop from 142,900 yuan to 119,900 yuan (19,800 USD to 16,600 USD), resulting in a 16% decrease in price.
The impact of this price adjustment was evident in the sales figures for July, as the Volkswagen ID.3 achieved sales of 7,378 units in China, in stark contrast to the 1,819 units sold in June. This impressive 305% surge in sales from June to July. Notably, this July figure marks a significant achievement, as the monthly sales volume for this model had never exceeded 5,000 units in the Chinese market during 2021.
Configuration of Volkswagen ID.3
The Chinese iteration of the ID.3 is a product of SAIC Volkswagen, a joint venture between SAIC and Volkswagen. It is offered in two versions: a base configuration priced at 119,900 yuan (16,600 USD) and a higher-end variant with a price tag of 149,900 yuan (20,800 USD). In terms of dimensions, the Chinese version closely mirrors its European counterpart, boasting 4261 mm in length, 1778 mm in width, 1568 mm in height, and a wheelbase of 2765 mm.
Under the hood, the ID.3 is powered by a rear-mounted electric motor capable of producing a peak power of 170 horsepower (125 kW) and a peak torque of 310 Nm. Its driving force is derived from a 57.3 kWh ternary lithium-ion battery pack, facilitating an impressive range of 450 km as determined by China's New Energy Vehicle Test Procedure (CLTC).
Volkswagen ID series in China
Volkswagen's electric lineup in China is predominantly represented by its ID series, encompassing models such as the ID.3, ID.4, and ID.6. During the same period, the ID.4 achieved sales of 4,031 units, while the ID.6 sold 1,513 units. These sales numbers have collectively culminated in a robust performance for Volkswagen's pure electric models in China, with 12,922 units sold in July—marking the most robust month thus far in 2023.
The success of the price reduction strategy for the ID.3 has increased its electric vehicle sales in the competitive Chinese market. While the ID.4 and ID.6 have not witnessed similar sales achievements, the surge in ID.3 sales presents an encouraging precedent. The ID.4 starts at 155,900 yuan (21,600 USD), and the ID.6 begins at 195,900 yuan (27,200 USD) in China. It is conceivable that by adopting a similar approach to that of the ID.3, Volkswagen may also be able to invigorate sales for these two models.
Volkswagen ID.3 rivals in China
However, amidst the rising sales figures, the Volkswagen ID.3 still contends with competition from formidable contenders, most notably two models produced by BYD: the Dolphin, priced at 116,800 yuan (16,200 USD), and the Yuan Plus (also known as ATTO 3), which comes in at 134,000 yuan (18,600 USD) in the Chinese market. However, the sales of ID.3 increased by more than three times, but the sales were still less than these two competitors.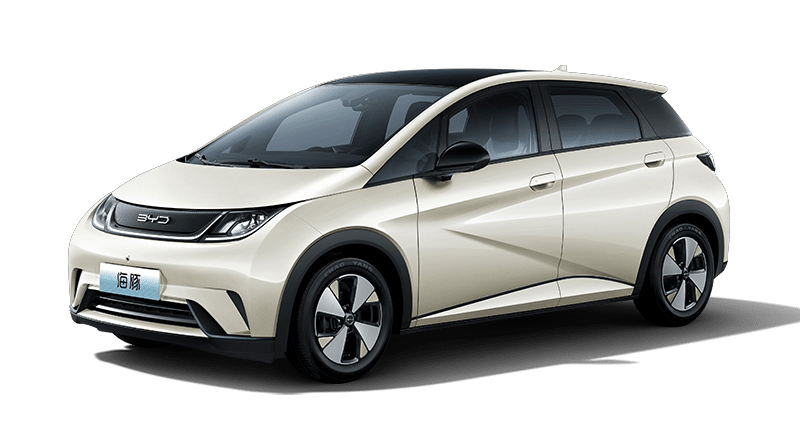 Let us look forward to Volkswagen's next performance and hope consumers can buy more affordable cars through competition.
(Note: If you find that the sales data is different from other articles we published, it is mainly due to data differences caused by logistics and distribution, and some models are not fully sold in the Chinese market due to export reasons.)
Source: Dongchedi