The Denza N7 emerges as the latest addition to BYD's premium brand Denza, embodying a premium crossover electric vehicle (EV). While Denza's inception involved a 50/50 partnership with Mercedes, the current landscape sees Mercedes holding a 10% stake, coinciding with Denza's subtle relaunch through the Denza D9 MPV.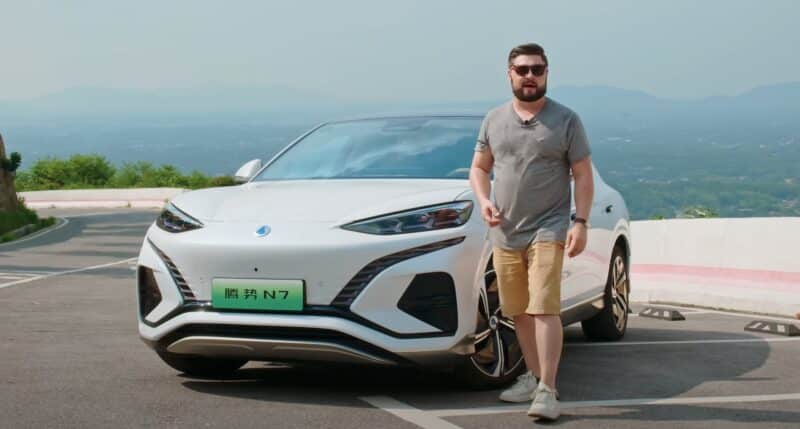 Stepping into the realm of premium crossover new energy vehicles (NEVs), the Denza N7 navigates a demanding segment that houses notable contenders like the Nio ES6 and Li L7. Despite sharing the space with heavyweight competitors, the Denza N7 carves a distinct trajectory.
Pricing
In the domestic Chinese market, the Denza N7's pricing structure varies according to the chosen model. The single-motor rear-wheel drive (RWD) variant is priced approximately between $42,000 and $44,500, while the dual-motor all-wheel drive (AWD) option commands a range of $45,000 to $53,000. Denza's focus on establishing a foothold within China has not yet extended to exploring export sales opportunities.
Battery, Range
Built upon the modified BYD e-platform 3.0, all iterations of the Denza N7 incorporate a consistent 91.3kWh LFP Blade battery pack. Denza asserts that RWD models achieve a commendable range of up to 702 kilometers, while AWD models naturally offer a slightly shorter range of 630 kilometers.
Denza's strides in battery cooling and management, coupled with the implementation of cell-to-body technology, underpin these impressive range estimates. This structural battery pack innovation was initially introduced with the BYD Seal.
Dual charging
The Denza N7 sets itself apart with an innovative approach to DC fast charging. While many manufacturers emphasize peak charge times and rates, Denza presents a unique perspective that might spark interesting discussions at charging stations.
Equipped with two DC fast charging sockets, the Denza N7 accommodates the simultaneous connection of two charging guns. Opting for the single gun mode results in a maximum charging capacity of 150kW, with the addition of a second gun enabling the Denza N7 to draw up to 230kW. Employing the dual gun charging configuration, the Denza N7 boasts the ability to cover 350 kilometers within 15 minutes or an impressive 100 kilometers in just four minutes.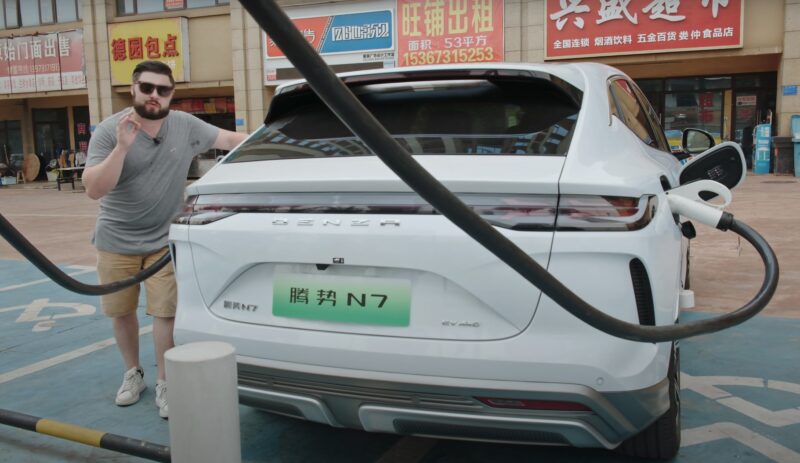 As N7 can occupy two charging guns at once, it might cause some disagreement or even violence at busy charging stations, as getting 350 km of range within 15 minutes when both guns are plugged into the car might be tempting for some drivers and will definitely spark some debate about the charging etiquette.
Exterior
The Denza N7's exterior design has sparked diverse opinions among enthusiasts online. Despite an overall sporty and sleek SUV silhouette, certain elements have triggered mixed reactions. The most polarizing feature, the daylight running lights (DRLs), imparts a distinctive character to the front end, distinguishing it from the prevalent slit DRLs and light bars.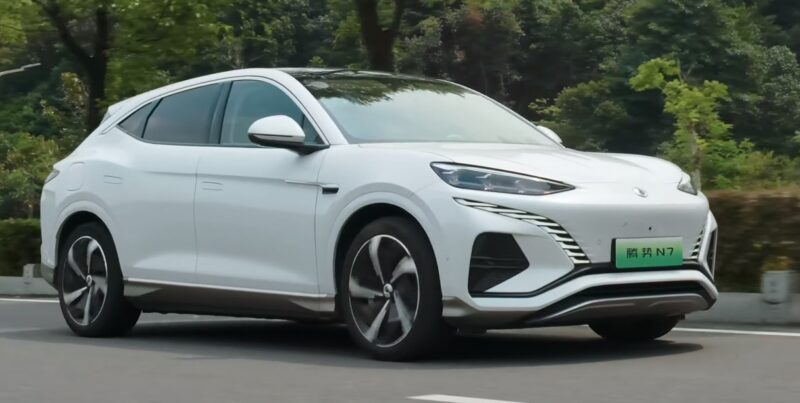 While the verdict on the DRLs remains divided, the Denza N7's side profile and rear exhibit meticulous design considerations. The fastback-style window contour adds dynamism and the roofline elegantly descends towards the rear pillar. Meticulously executed creases and folds, such as the rising bone-line and pinched lower side, contribute to the vehicle's overall style.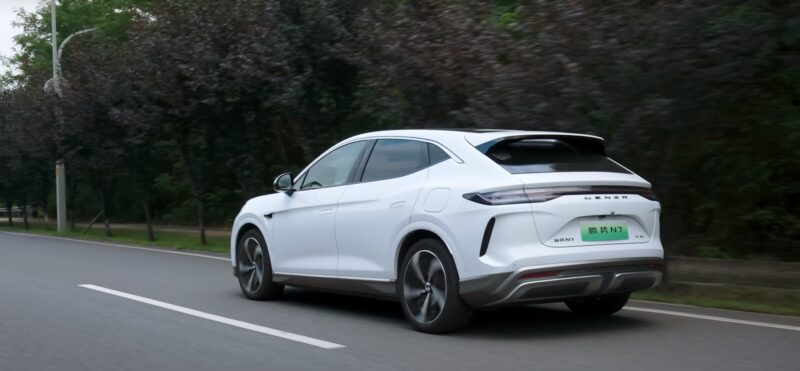 The Denza N7's trunk space is quoted at 480 liters with the seats upright. This capacity significantly expands to 1200 liters when the rear seats are folded. Although it might not claim the top position in its class, it is a functional size & shape. However, the slightly smaller trunk space does increase the rear passenger room. Additionally, the Denza N7 features a decently sized 73-liter frunk. Denza also offers a multi-plug extension cord for the car's charging socket, providing 6kW of V2L output, alongside a 2.2kW three-pin socket thoughtfully placed within the trunk.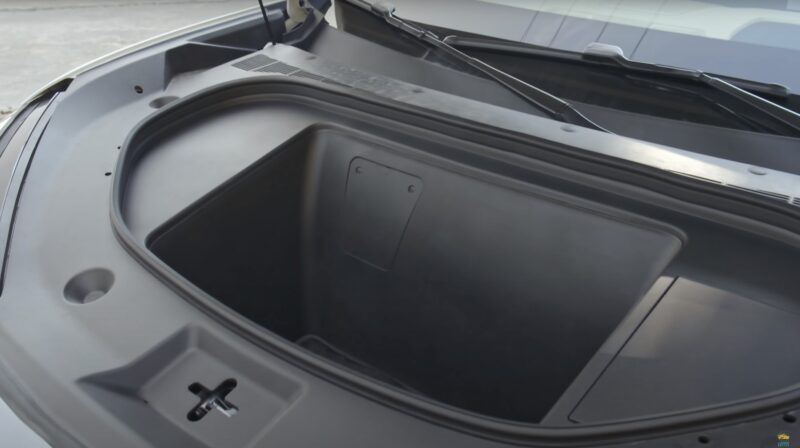 Interior
Stepping inside the Denza N7's interior reveals a departure from the prevailing futuristic and minimalist trends evident in many Chinese premium EVs. Instead, the cabin envelops occupants in a welcoming and warm ambiance, featuring abundant European Poplar wood, tasteful metal accents, and textured silver plastics. This departure from convention embraces a more classic and traditional approach to "premium" interior design, likely resonating with an underserved demographic within the EV market—the older generation.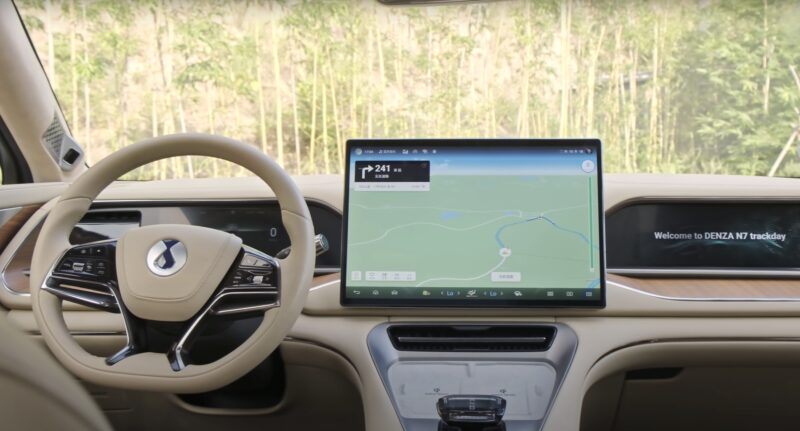 The interior design harmoniously blends modernity with tradition, evident in the capacitive touch buttons elegantly integrated into the wood panels. These buttons serve diverse functions while contributing to an aesthetic that exudes elegance and cohesion. Commanding attention within the interior is a 17.3-inch 2K touchscreen, complemented by a 10.21-inch digital instrument panel, alongside a mirrored 10.25-inch passenger entertainment screen. The spatial arrangement positions the cabin for easy right-hand-drive production in the future. Technological enhancements encompass a range of features, including 5G connectivity, dual 50W wireless chargers, an expansive HUD (Head-Up Display), a fragrance system, and a 16-speaker Devialet spatial audio system.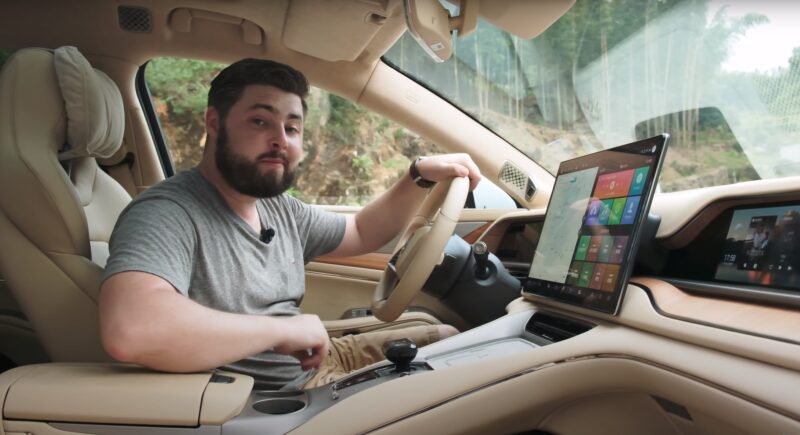 The rear cabin space delivers generous legroom, headroom, and footroom. The rear seats offer 2-stage heating and three recline positions. A functional note is warranted: reclining the seats requires utilizing the same lever used to fold them down, a less sophisticated aspect of the experience. However, with the seats in the laid-back position, the environment becomes a comfortable haven, further enhanced by ample natural light streaming through the panoramic roof, which comes equipped with an electronic sunshade.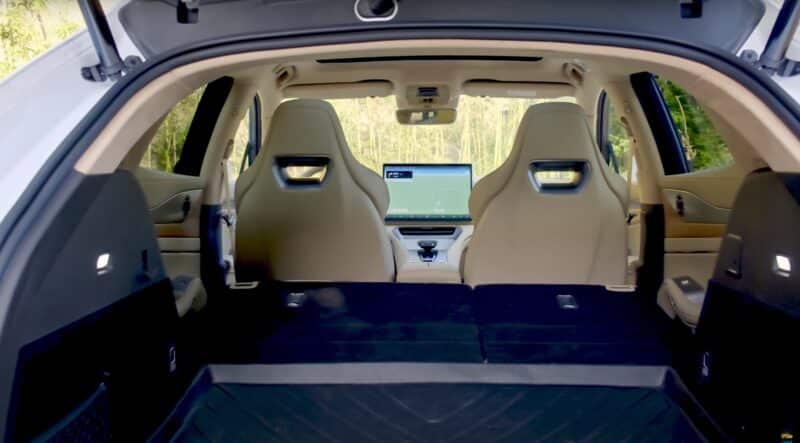 Advanced Driver Assistance Systems (ADAS)
The Denza N7 signifies a pivotal juncture in BYD's advancement of ADAS (Advanced Driver Assistance Systems), both in terms of software and hardware. While our pre-production test car did not possess functional ADAS features, all Denza N7 models will come equipped with a level 2 system, likely a rebranded Di-pilot system.
A noteworthy development is the incorporation of lidar in the Denza N7, marking the first instance of BYD integrating lidar technology. Optional bumper-mounted lidar units are available alongside an upgraded ADAS Chip—Nvidia Orin-X—hinting at the potential for advanced ADAS capabilities. The options list for the Denza N7 includes both City and Highway NOA (Navigation on Autopilot), signifying BYD's foray into advanced ADAS systems. Anticipated advancements include the introduction of Highway NOA by the close of 2023, with City NOA expected to follow next year.
Driving Experience
The Denza N7 presents a choice between two powertrain configurations. The RWD single motor variant generates 230kW and 360Nm of torque, translating to a brisk acceleration of 6.8 seconds to reach 100 kilometers per hour. Opting for the AWD dual motor version introduces enhanced performance, with 390kW and an impressive 670Nm of torque propelling the vehicle from 0 to 100 kilometers per hour in just 3.9 seconds. While the AWD model delivers swift acceleration, the torque delivery deviates from the linear nature observed in some other EVs, contributing to a smoother and more comfortable acceleration curve.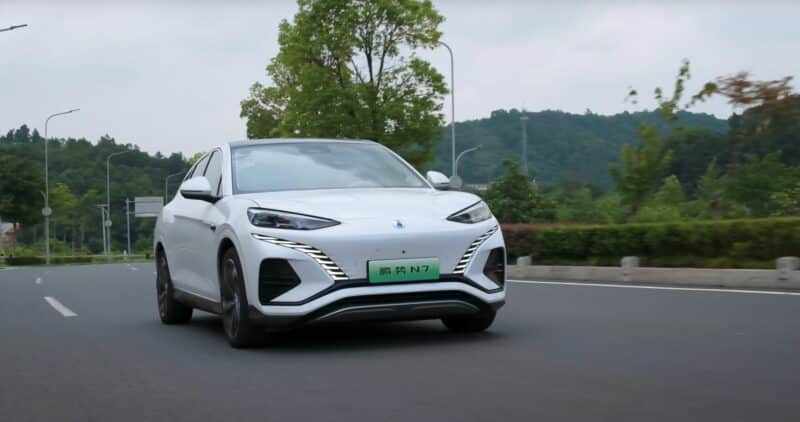 The Denza N7 introduces an innovative suspension system, notably the new "Di-Sus" air suspension, which employs double-wishbone front suspension and a 5-link independent suspension at the rear. Air suspension, a near-standard feature in this price range in China, introduces a dual-sided experience. The system adeptly absorbs the impact of harsh, sharp bumps while encountering seemingly smooth road surfaces that may transmit small vibrations into the cabin.
But the test car we drove was a pre-production model, so it's not the final product. It was also subjected to media track and drift events, so it was tough early life. Denza acknowledges this with plans for over-the-air updates (OTAs) this year, aimed at refining suspension and air suspension behavior. This proactive approach suggests potential improvements for customer vehicles, aligning with Denza's commitment to enhancing the driving experience.
Surprisingly, Denza introduces a drift mode in an SUV—a curious inclusion that resonates with Denza's pursuit of a "sporty" persona for the Denza N7. While categorizing the Denza N7 as a sports-oriented vehicle might be a stretch, it remains a comfortable and swift long-distance cruiser, albeit with a caveat regarding vibrations.
Conclusion
In the fiercely competitive landscape of its segment, the Denza N7 faces significant challenges. Transitioning from producing mass-market economical vehicles to revitalizing their premium brand presents a formidable task. However, Denza's success story with the Denza D9 MPV, which has garnered acclaim within its segment, serves as a testament to the brand's potential for capturing a loyal customer base. The Denza N7, distinguished by its traditional premium styling, holds promise, particularly among an emerging older demographic seeking a balance between sophistication and familiarity.
Will Sundin is an EV lover who regularly brings reviews about Chinese EVs on his ChinaDriven channel. You can follow him on X or YouTube. You can also check out his other reviews here.
Further reading and more about dual charging: