The Nio ES6 production version has already reached over 330 stores in China amid its May 24 launch, and Nio reportedly have 3,000 units ready for deliveries which will start on May 25. As customers can already experience the car and the interior, it was revealed that ES6 (EL6 in Europe) is equipped with a second-generation Queen seat. ES6 2023 will also be the first car to be equipped with the latest Banyan 2.0 system.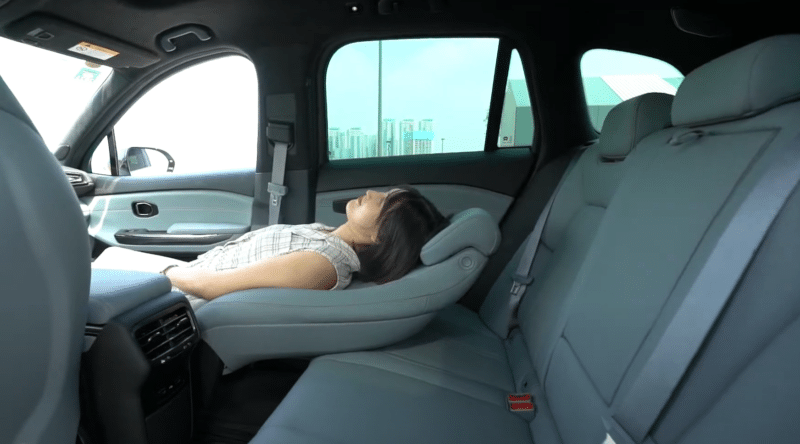 The Queen Co-pilot Seat was already part of the previous generation of ES6 from 2019, and the new generation based on the NT2 platform won't be different, only enhanced.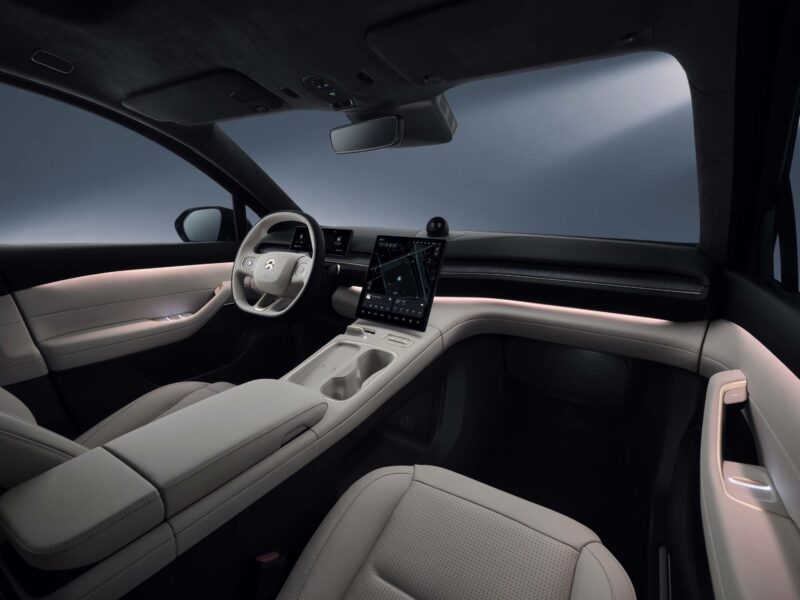 The leather passenger seat will turn into a bed with a click on the central control screen. It will move as much to the rear as possible, recline 160 degrees, and the leg rest will pop out, so you can rest in a nearly horizontal position. Nio calls it a Zero gravity function. Eight massage programs are also available. Of course, the driver's seat doesn't have such a feature, so there might be some jealousy. Nio claims the comfort far surpassed the previous generation.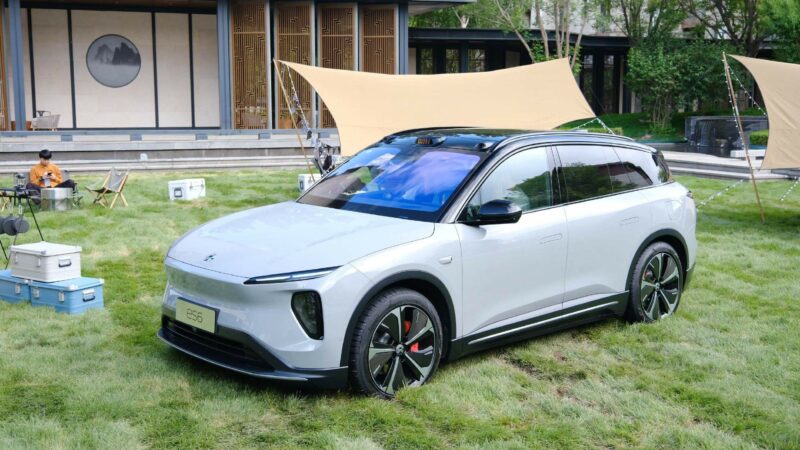 The dimensions of the ES6 are as follows: length – 4854mm, width – 1995mm, and height – 1703mm. The wheelbase measures 2915mm, and compared to the first generation, the wheelbase has seen an increase of 15mm.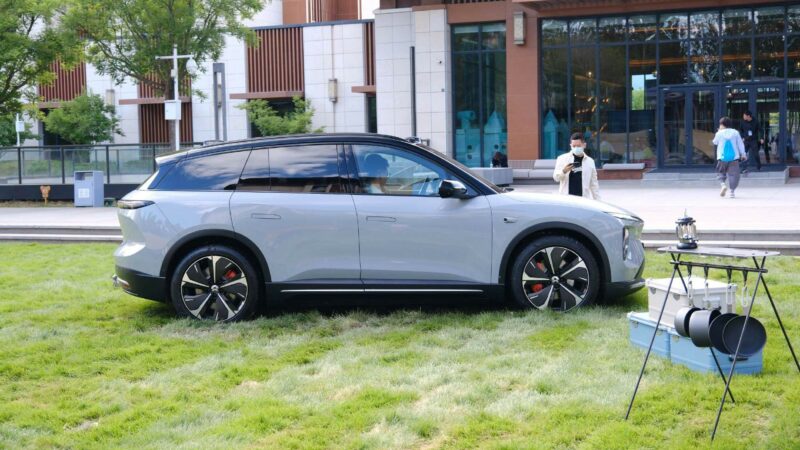 The ES6 will feature a 4WD dual motor system with a maximum output of 360 kW (482 HP) and a torque of 700 Nm. It will provide customers with two battery options: 75 kWh and 100 kWh. A 150 kWh semi-solid pack will also become available for selection in the latter half of the year.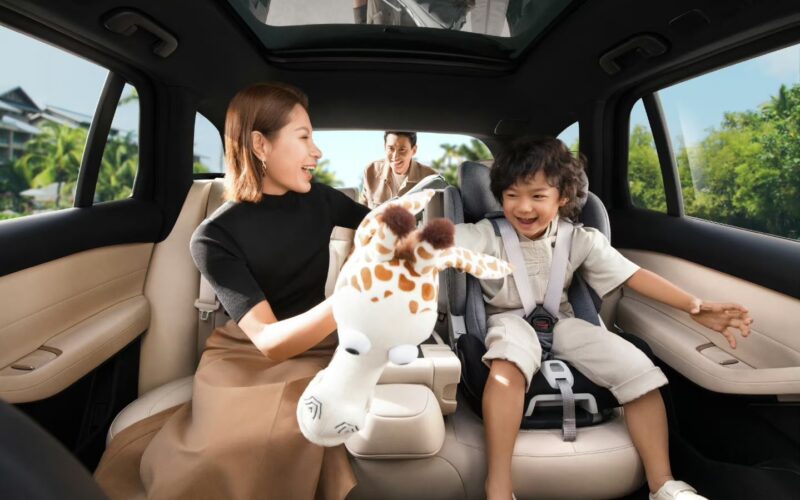 Nio sold 6,658 cars in April, up 31.2% from a year ago but 35.9% down from March. 65% of all the sales were ET5. From January to April, Nio delivered 37,699 cars.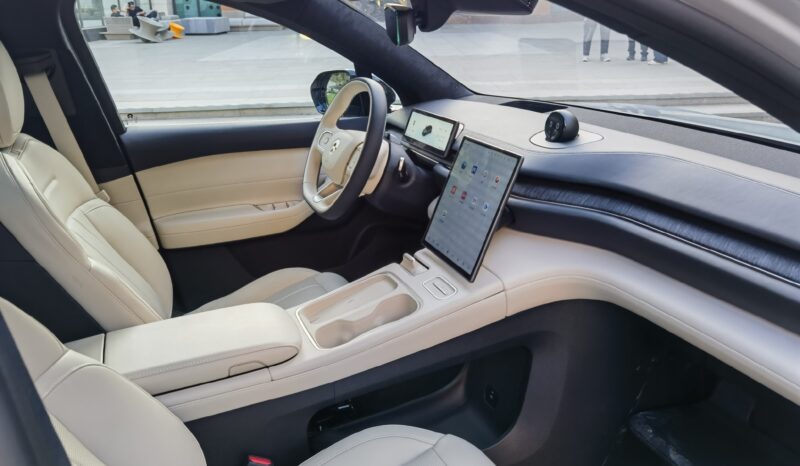 Due to a lawsuit with Audi, Nio dropped using the ES name in Europe. The ES7 SUV is called EL7 in Europe, and the new generation ES8 will be called EL8. The same goes for ES6, as the source from Nio confirmed to CarNewsChina that all ES series cars will follow the EL naming patterns overseas. The date of the European debut wasn't confirmed yet.
Editor's comment
Nio recently stepped up its marketing effort, as I had never experienced before, not even with ET5. Happy families, young folks going camping and surfing, business people, everybody is a target. Lots of ads everywhere and lots of trucks full of ES6 all over China. And there is no wonder why it's happening.
Nio is all in on ES6. If they want to achieve the sales target of 250,000 vehicles in 2023, the ES6 will be Nio's second cheapest car after ET5 with a price between 350,000 – 400,000 yuan (50,000 – 57,000 USD). Also, the previous generation of ES6 is responsible for almost half of all cumulative sales. As of April, they sold over 130,000 units of ES6, which is about 40% of all cars Nio delivered during its lifetime (327,255 EVs as of April 30).