Today, July 3, BYD officially launched the N7 SUV under its Denza brand. A total of six models were launched with a price range of 301,800 – 379,800 yuan (41,600 – 52,400 USD). Delivery is expected to start in mid-July, specifically, about 3,000 units are expected to be delivered in July and 6,000 units in August. It is worth mentioning that as of June 26, the pre-orders for Denza N7 have exceeded 20,000 units.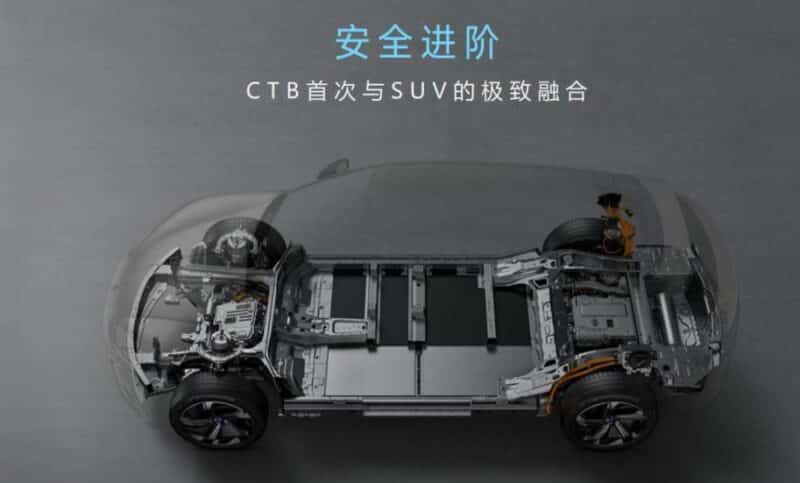 Denza N7 is built on the basis of the upgraded version of BYD's e-Platform 3.0, which contains features including the CTB (Cell-to-Body) structural battery system and iTAC (Intelligence Torque Adaptation Control System), according to the carmaker.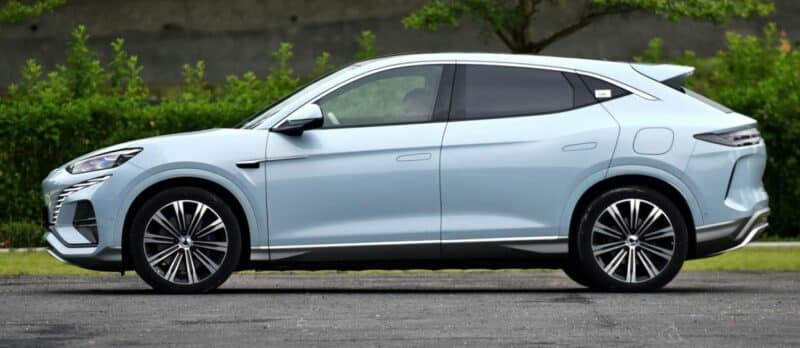 Denza N7 is available in single-motor two-wheel and dual-motor four-wheel drive, both of which are equipped with a 91.392 kWh Blade battery pack. Power for the two-wheel drive comes from a permanent magnet synchronous motor model TZ200XYC with a maximum power of 230 kW. Its CLTC cruising range is 702 km. The four-wheel drive has a front asynchronous motor and a rear permanent magnet synchronous motor, with a maximum power of 160 kW and 230 kW, respectively. Its CLTC cruising range is 630 km and its 0 – 100 km/h acceleration time is 3.9 seconds.
In addition, the car's dual-gun fast charging technology has a maximum charging power of 230 kW. BYD claims that it can last 350 km after charging for just 15 minutes, and 100 km after charging for just 4 minutes.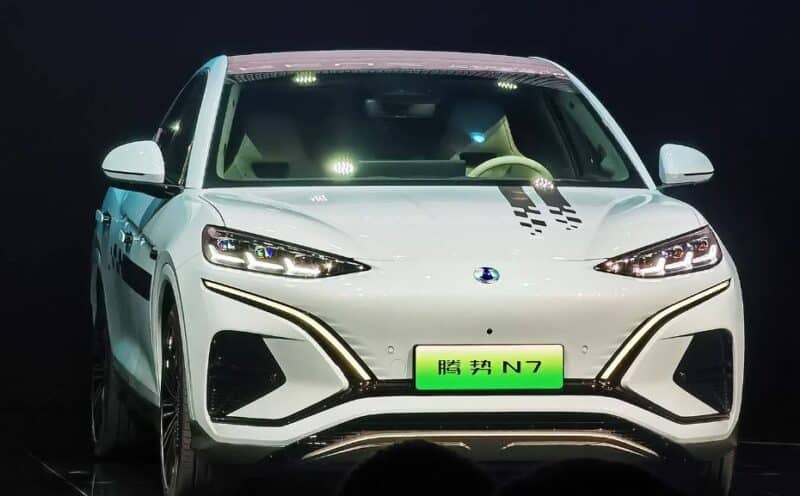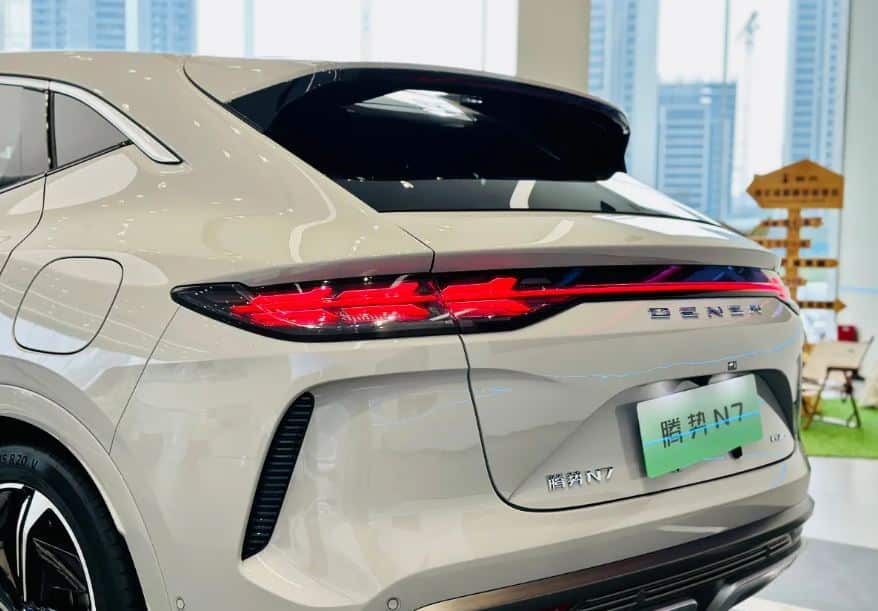 In terms of appearance, Denza N7 adopts the π-MOTION design, which represents circularity and infinite possibilities, offering two front-face styles for consumers to choose from. Positioned as a mid-size SUV, the size of the car is 4860/1935/1602mm, and the wheelbase is 2940mm. Furthermore, the high-end trim is equipped with 33 sensors around the car including LiDARs, millimeter-wave radars, a NVIDIA Orin chip, and two 8-megapixel cameras.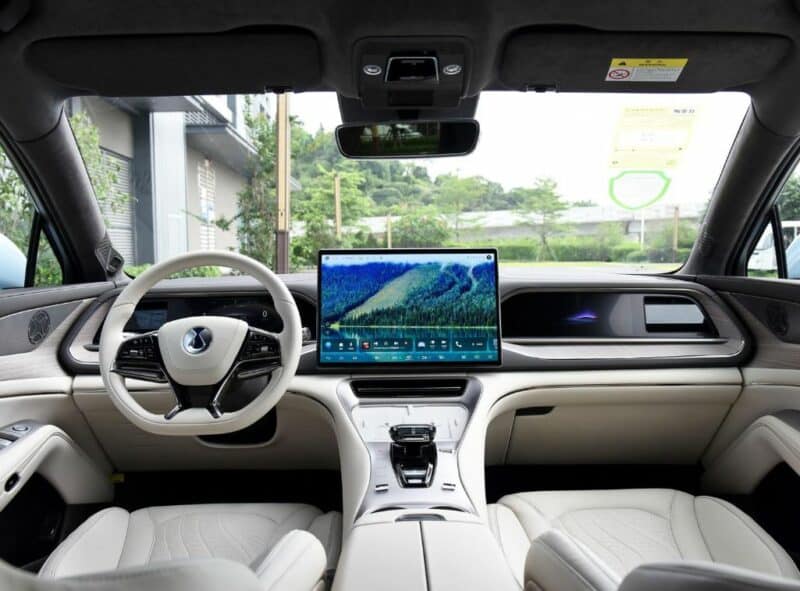 Inside, the interior comes standard with more than 200 configurations including a Devialet audio system and six screens. The LCD instrument panel and the co-pilot entertainment screen are both 10.25 inches. The central control screen is 17.3 inches, has a 2K screen resolution, and will be compatible with Huawei's Harmony OS in the future. In addition to these three screens, there is an AR-HUD for navigation assistance and two screens each next to the two air conditioning outlets for temperature display.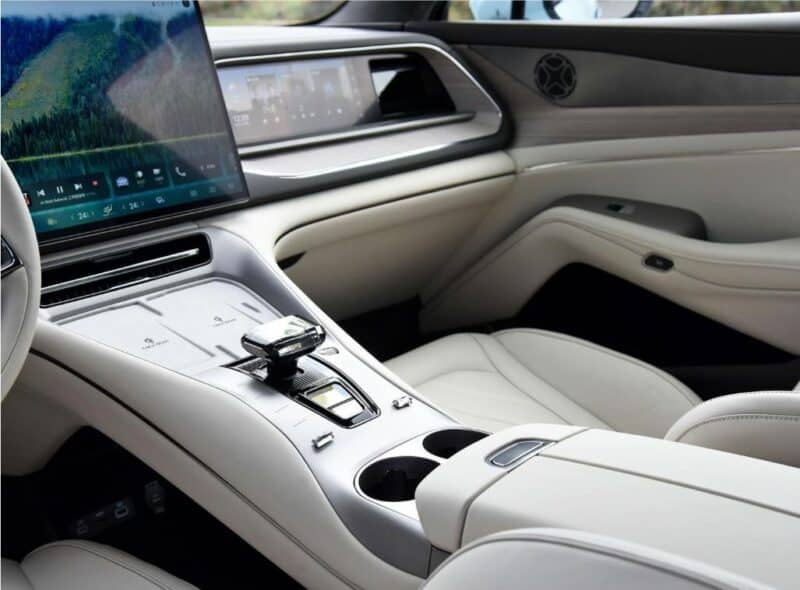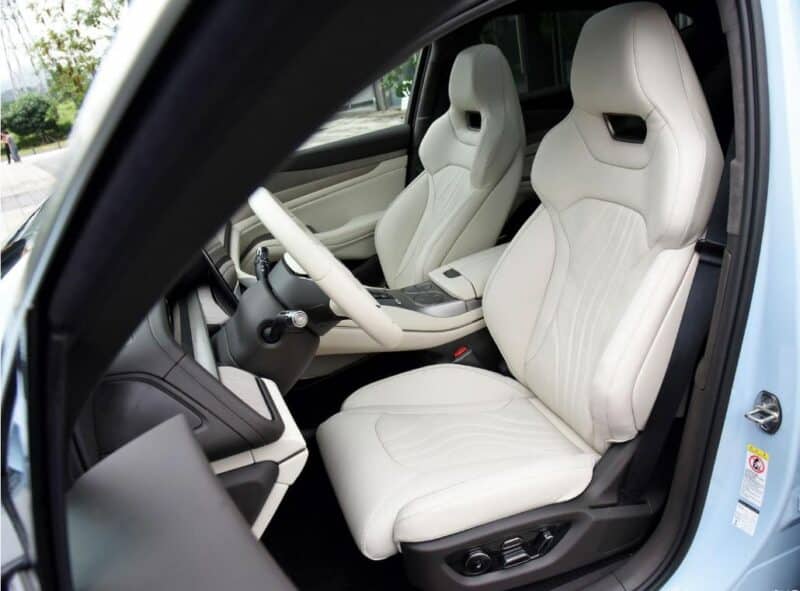 The seats are covered in Nappa leather. The front trunk space can accommodate a 20-inch suitcase.
More to come
The N7 is one of the many new Denzas to launch after the D9. The Denza series will launch more products in the future based on the name DENZA.
Source: BYD