BYD Brasil confirmed on social media that YangWang U8 is coming to the largest Latin American country in May.
U8 is a hard-core 1,200 hp SUV from BYD's flagship subbrand, YangWang, launched on September 20 in China. This is the first time BYD has commented on U8 export plans. U8 costs over 1 million yuan in China (150k USD).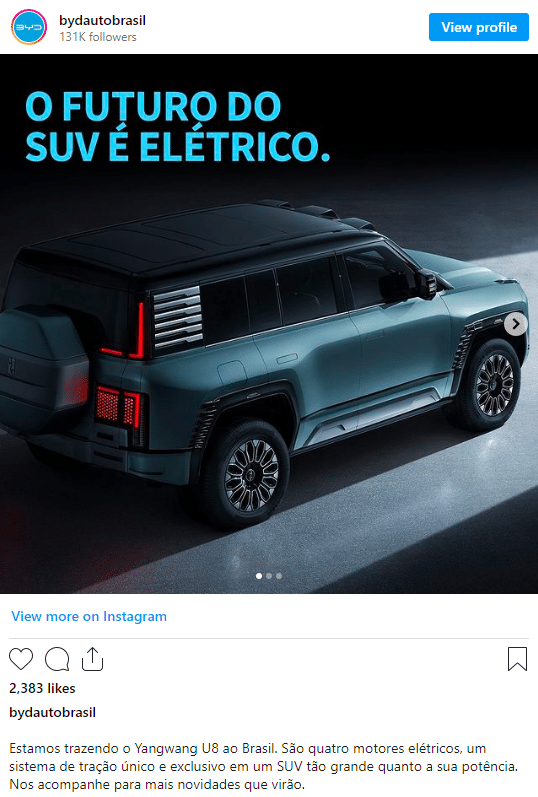 BYD recently took over the old Ford plant in the northeastern state of Bahia, in Camaçari, which closed in 2021. It plans to invest 3 billion reais (620 million USD) to rebuild it into a modern EV manufacturing hub.
The Shenzhen-based company sells many EVs in Brazil, including premium sedan Seal, entry-level hatchback Dolphin, and Yuan Plus mid-size SUV (known as Atto 3 in some markets). Interestingly, it also sells the BYD Han and Tan duo, and it is not a typo – the BYD Tang SUV is called Tan in Brazil.
BYD is also very active in other Latin American countries, as they launched BYD Dolpihn in Mexico last week and brought an electric double-decker to the Chilean market in August.
U8 specs
YangWang U8 Premium Edition is an AWD with four electric motors and a combined output of 880 kW (1,197 horsepower). It can perform 360° tank turn, wade, and float on water in emergencies.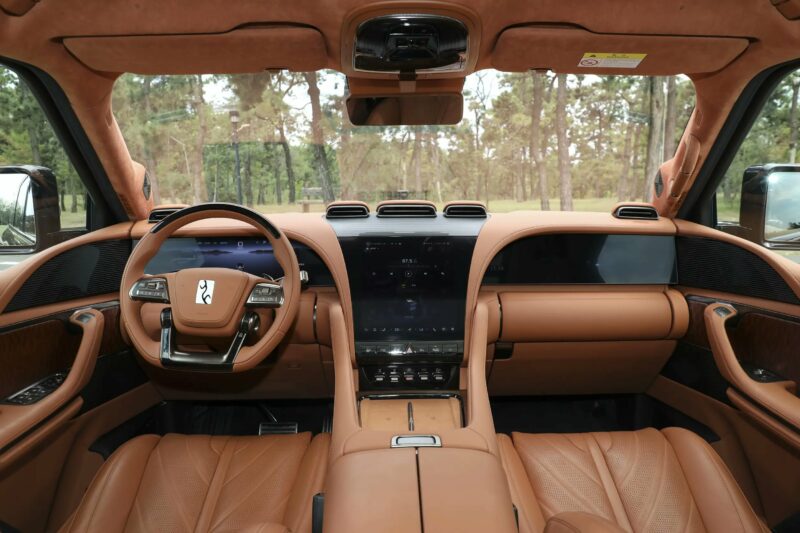 YangWang U8 is a giant SUV with dimensions (L/W/H) 5319/2050/1930 mm and a wheelbase of 3050 mm. It is 502 mm longer, 137 mm narrower, and 39 mm lower than the Mercedes-Benz G-Class. As for the wheelbase, it is 160 mm longer.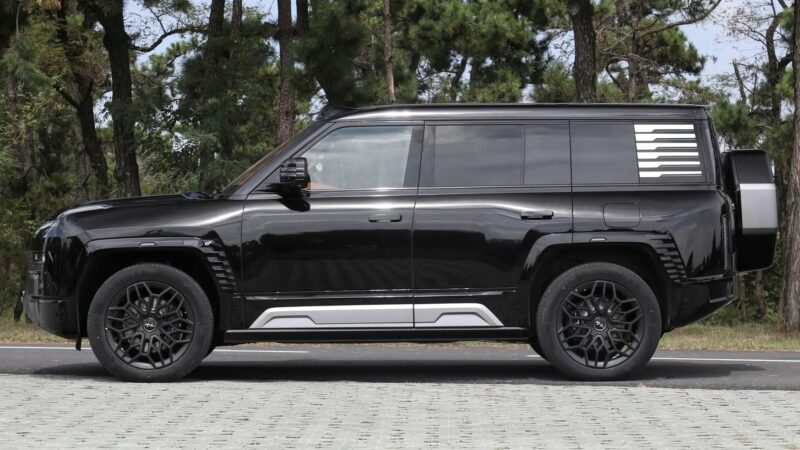 The car sits on an e4 platform and is equipped with a Disus-P hydraulic body control system, which allows the vehicle to rise and lower up to 150 mm.
Despite such enormous dimensions, it is only a 5-seater, not offering a third-row option. The curb weight is 3,460 kg.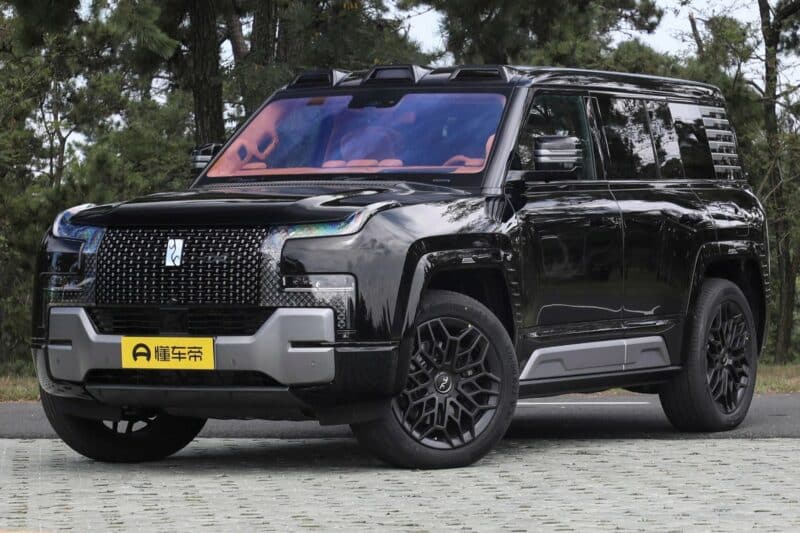 Like Li Auto, U8 is an electric range extended vehicle (EREV). It means it has an ICE that works as a power generator for the battery but isn't connected to the wheels. In this case, a 2.0L turbo powers a 49.05 kWh Blade battery with LFP chemistry inside. It is supplemented with Cell-to-Chassis (CTC) technology, which means the battery is integrated into the chassis. The range is 180 km under CLTC terms, and the comprehensive range with a full battery and 75-liter fuel tank is 1000 km.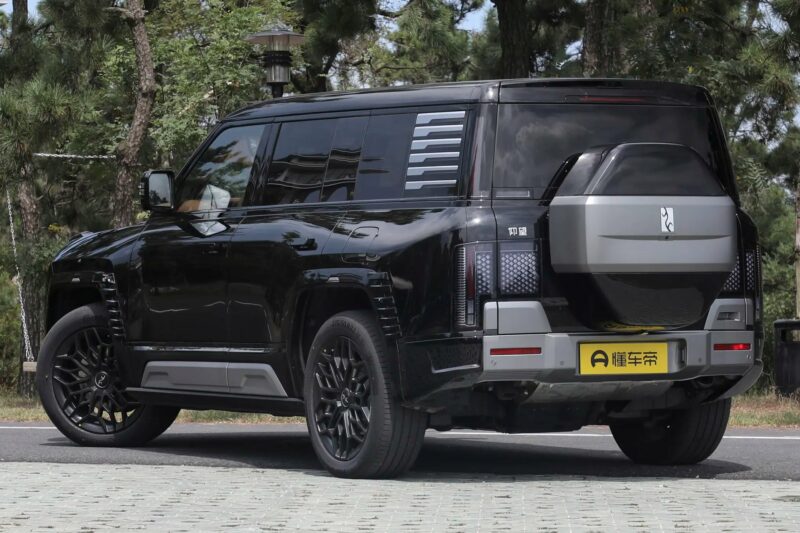 ICE is mated with quad electric motors, each with a power of 220 kW. Total power is 880 kW with 1,280 Nm peak torque. Top speed is limited to 200 km/h, and 0-100 acceleration is 3.6 seconds.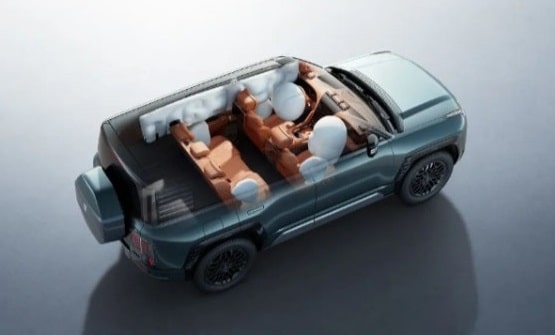 Export and domestic sales
BYD accelerates its overseas sales. The company exported 25,023 vehicles in August, up 37% from the previous month. BYD plans to sell 3 million cars in 2023 with an optimistic target of 3.6 million. The company sold 1.8 million vehicles from January to August, so they must deliver a minimum of 1.2 million in the next four months.
BYD sells only NEVs (Chinese government term for BEVs, PHEVs, and FCEVs) as they ceased production of ICE-only vehicles in April last year.
BYD YangWang will start deliveries in October in China, and the presale price is 1.089 million yuan.
H/T: Insideevs.br, Tphuang