Chinese automaker BYD recently revealed its off-roader – the Yangwang U8 – at the Shanghai Auto Show in April 2023, three months after it made its debut at the BYD conference in January. Deliveries of the premium off-roader should begin in September. In the meantime, Chinese regulatory body MIIT has given it the green light to begin production, and that means the U8 is closer than ever.
Yangwang U8 overview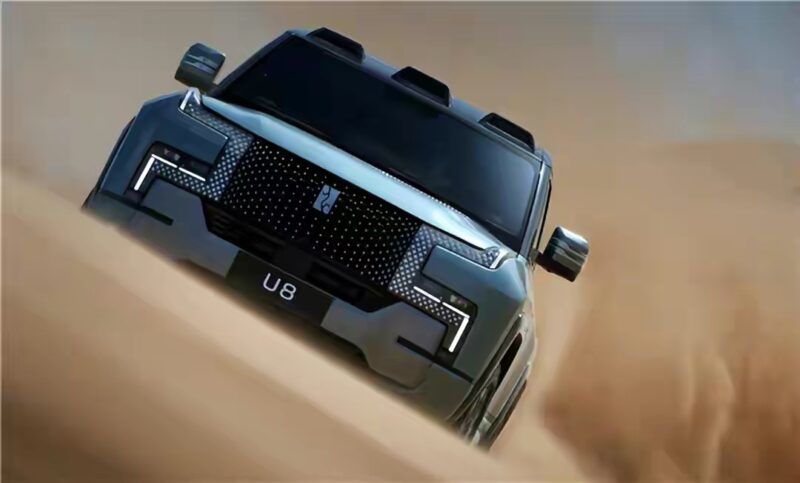 The Yangwang U8 is available in two versions – the Premium Edition and the Off-road Master Edition. The Off-road version is equipped with a large roof box and a snorkel for its ICE (Internal Combustion Engine). Both versions went on presale on April 18 with the same price tag of 1,098,000 yuan ($160,000), making it the most expensive mass-produced Chinese car available in the market.
One of the most impressive features of the Yangwang U8 is the ability of the battery to charge from 30% to 80% in just five minutes. The car is also fitted with 38 sensors, including 3 lidars, 5 MW radars, 14 ultrasonic radars, and 16 cameras, providing an advanced safety system. It also comes with onboard satellite communication, enabling drivers to stay connected with the outside world even in remote areas without phone signals. An optional drone docking station is also available.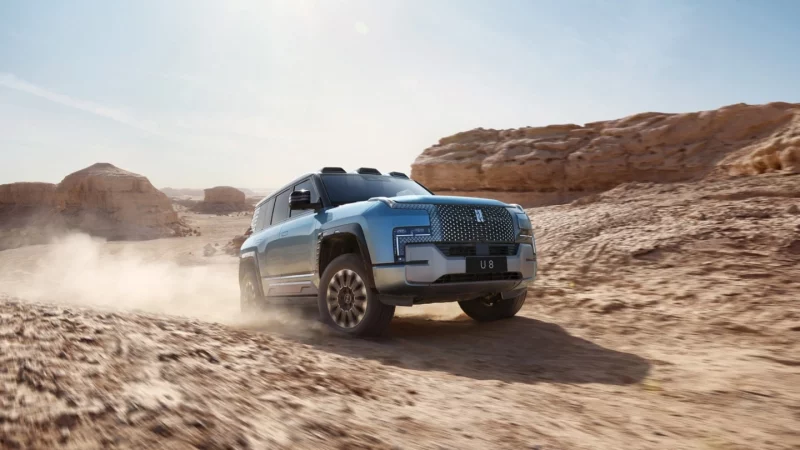 The SUV is 4WD, with each wheel driven by an electric motor with 220 kW, providing a total maximum power of 880 kW (1,180 hp) and a peak torque of 1280 Nm. The 2.0 turbo engine churns to 200 kW (272 hp), bringing the total to 1,080 kW. This drives the car to a top speed of 200 km/h and acceleration from 0 to 100 km/h is an impressive 3.6 seconds. The Yangwang U8 is built on the e4 platform and is equipped with BYD's high-end suspension system DiSus.
Inside, the car is luxurious with a lot of leather and equipped with three screens on the center console and a 70″ AR-HUD. The Yangwang U8 is available in either five or seven seat configurations.
The U8 is equipped with a 49.05 kWh battery that provides a 180 km CLTC range and is an EREV (extended-range electric vehicle) rather than a pure EV. With a full tank of 75 liters and a fully charged battery, the car's total range is 1000 km. Talk about range!
Yangwang U8: what's new?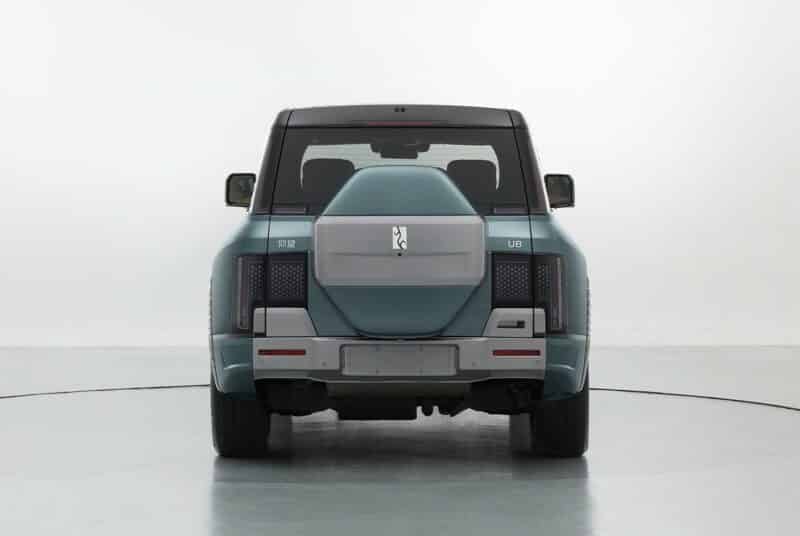 The biggest highlights of the U8's listing on MIIT are its official curb weight and towing capacity. We see that the offroad SUV has a curb weight of 3,460 kg (7,628 lbs). For context, the Jeep Grand Wagoneer, which is one of the largest SUVs around, weighs only 6,340 lbs. While lighter SUVs are capable of towing heavy cargo while maintaining good fuel efficiency, some drivers still prefer heavier vehicles as they feel more in control while trailering. The Yangwang U8's total mass when fully loaded is a hefty 3985 kg.
For the towing capacity, the U8 can haul a massive 2500 kg (5511 lbs), much more than the Jeep Cherokee and Chevrolet Blazer.
The U8 rides on 275/60R20 and 275/50R22 wheels. The SUV has a 31/31 and 31/14 for approach/departure. Other features are the electric sidesteps, tow hook, and special traction devices. BYD's new SUV measures 5319/2050/1930 mm with a 3050 mm wheelbase. A small canopy, rear spoiler, the side steps, and wheel hub styles are all optional.
The Yangwang U8's curb weight and towing capacity are certainly impressive, especially when compared to other SUVs on the market. The U8's hefty curb weight and towing capacity could certainly make it a popular choice among those who need a vehicle that can handle heavy loads. It will be interesting to see how the U8 performs in the market and if it lives up to its impressive specifications when it hits the market later this year.
Source: MIIT