BYD recently supplied a fleet of 10 units of electric double-decker buses B12C01 to Santiago, the capital of Chile. After Hong Kong and London, Santiago became another city where BYD supplied its electric double-decker and the first city in Latin America to get them.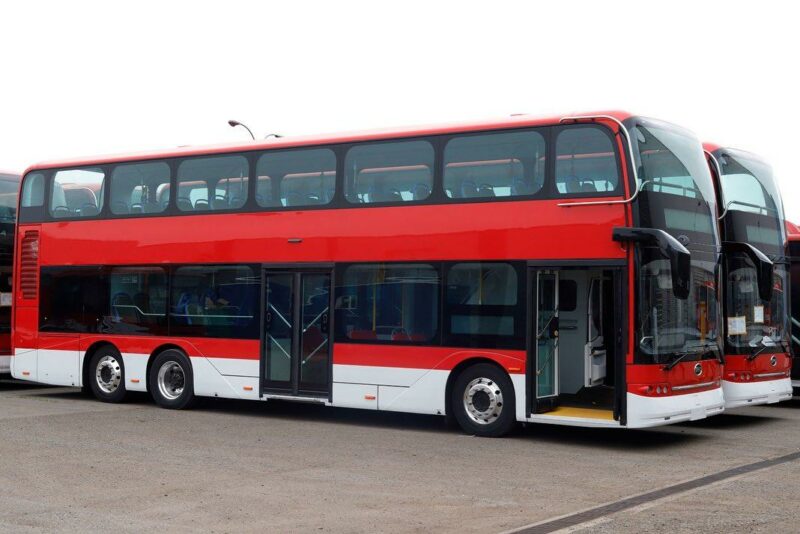 Metbus transportation company will operate the electric double-deckers and be part of the RED Metropolitana city network, which already has 31% of the share of electric vehicles.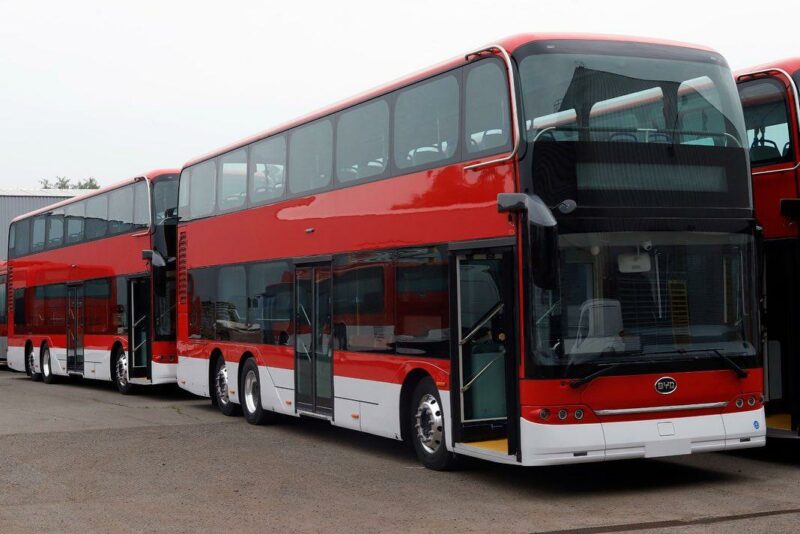 The B12C01 is 12.128 meters long and 4.170 meters high, with an approximate weight of 16.5 tons. It can charge 0-100% in under two hours and has a maximum range of 280 km. Inside the bus are 69 seats distributed on both floors, including six priority seats. The official capacity is 97 passengers. It is also equipped with A/C and 30 USB ports spread all over the bus for passengers.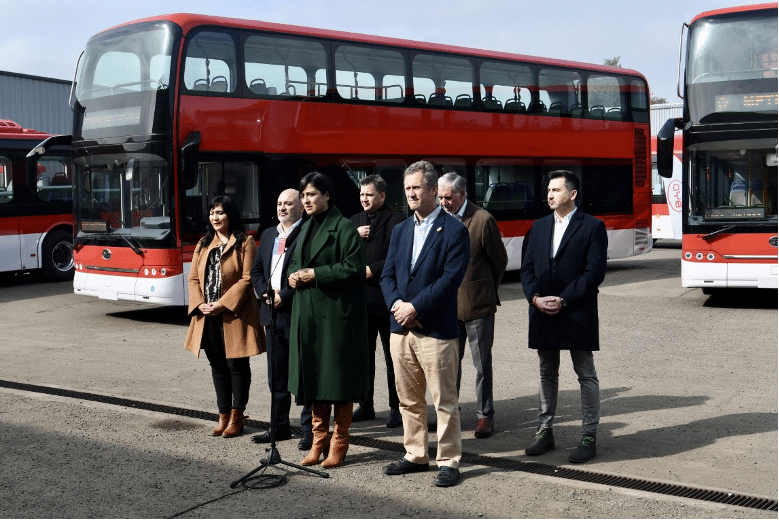 The B12C01 name suggests the double-decker is a sibling to the single-decker BYD B12, designed by ex-Audi designer Wolfgangem Eggerem, currently working at BYD Group as Head of Design.
"BYD Chile has established itself as a leader in the electric bus market. We were the first to bet on electromobility in public transportation, and today we are the first to bring the electric double-decker buses.", details Tamara Berríos, Country Manager of BYD Chile.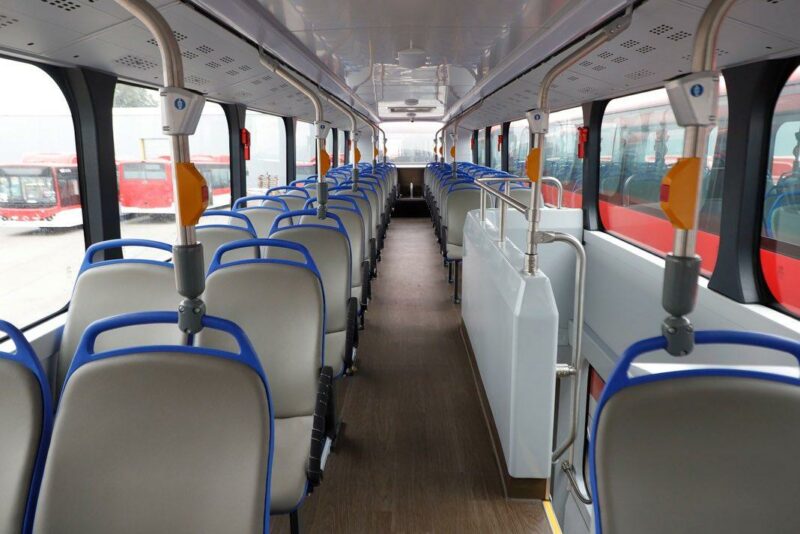 In Chile, the electrification of public transport with BYD began in 2017 when the first two electric buses started operating. A year later, 100 were incorporated, the largest fleet outside China. This year, BYD expects to reach 800 electric buses in the country. All uses are fully electric, with no plugin hybrids in the portfolio.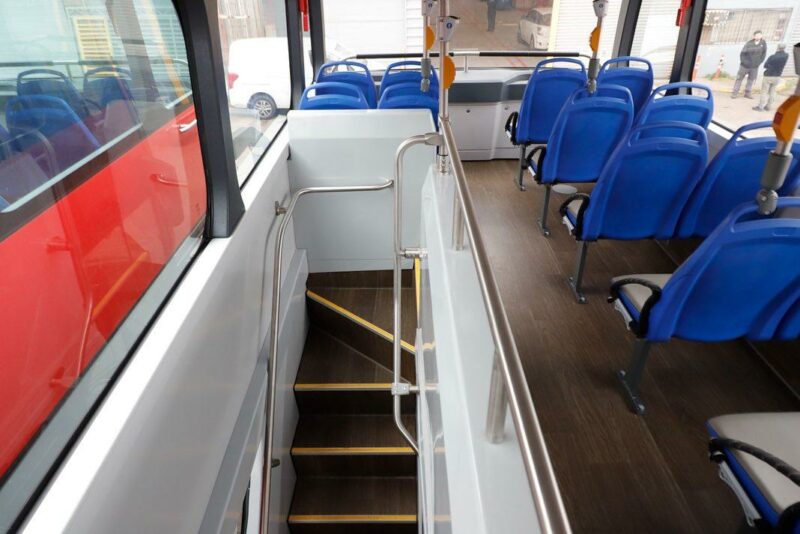 BYD's all-electric buses are successfully serving the markets of several Latin American countries, including Chile, Colombia, Argentina, Brazil, Ecuador, and Uruguay. Globally, BYD's buses, cabs, and other pure electric vehicles have been extended to more than 400 cities in more than 70 countries. For example, in Colombia, BYD delivered 379 units fleet of electric buses to Bogota already in 2019.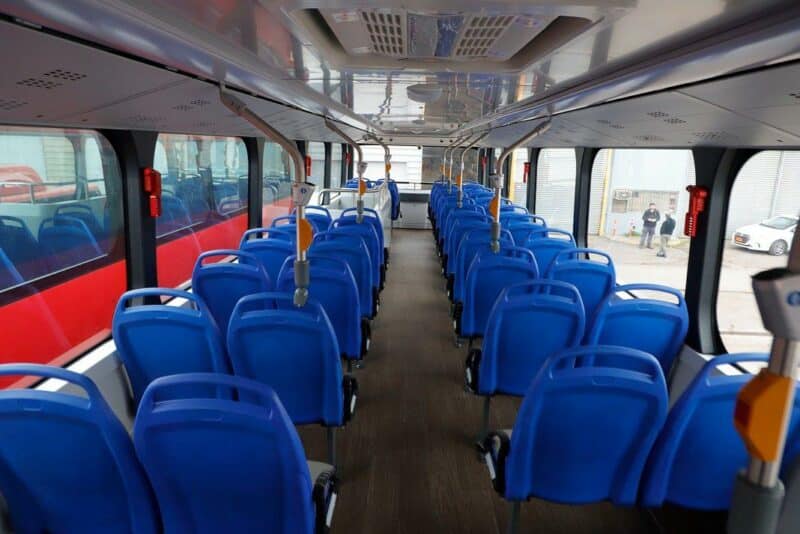 BYD takes Latin America seriously and recently expanded with passengers' electric vehicles. "BYD wants to move the EV adoption rate in Latin America to 10% to 20% in the next three to five years, from less than 2% now," said Stella Li, executive VP who oversees global expansion for the company.
In June, BYD delivered the first batch of 100 Yuan Plus (known as Atto3 in some other markets) to Mexico. Previously, Mexico ordered 1000 electric D1 compact minivans for taxi companies.
On June 30, it was reported that BYD sells 2 Dolphins hatchback EVs every 5 minutes in Brazil. The Atto 3 is also sold in Colombia, Uruguay, and Costa Rica.