The BYD Seal EV sedan entered the Brazil market on August 30 with a single trim level that costs 296,800 Brazillian reals (60,685 USD). It has 531 hp, 590 Nm and 530 km of WLTP range. It has appeared to be seemingly cheaper than its older brother, the Han EV that starts at 539,900 Brazillian reals (110,390 USD). In Brazil, the Seal EV will mostly rival petrol cars from German legacy brands.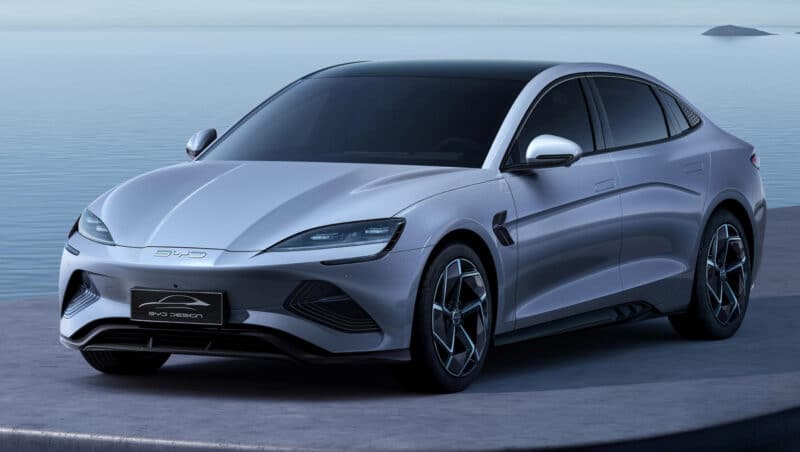 We will underline that this vehicle sells in Brazil as just BYD Seal. But we call it BYD Seal EV to avoid confusions with the BYD Seal DM-i plug-in hybrid sedan. They are quite different vehicles in terms of powertrain, styling and even market position.
BYD Seal in Brazil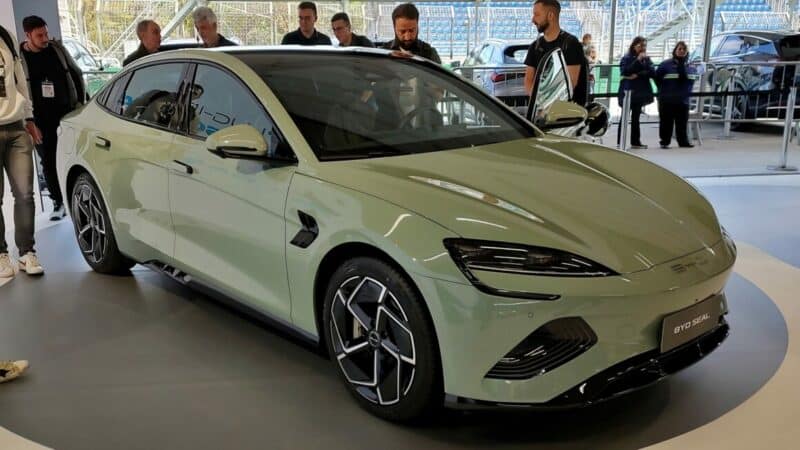 The BYD Seal was launched in Brazil on August 30. It has appeared to have only one trim level with AWD. Worth mentioning that the Seal EV has also got trims with RWD in the domestic market. However, BYD decided to bring only the top-trim car to Brazil. The dimensions of the BYD Seal EV are equal to the domestic version. They are 4800/1875/1460 mm with a wheelbase of 2920 mm. For clarity, the Seal EV is 87 mm longer, 48 mm wider and 20 mm higher than the BMW 3 Series.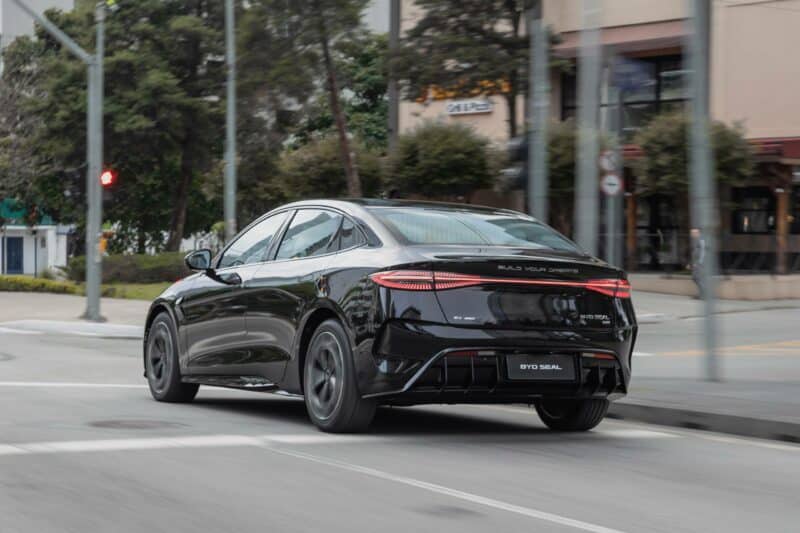 The Seal EV rides on 235/45 R19 wheels. Its powertrain is represented by two electric motors with a combined power output of 531 hp and 590 Nm. As a result, the Seal can speed up from 0 to 100 km/h in just 3.8 seconds. Speaking of range, it reaches 530 km of WLTP range and 372 km of Inmetro range. We will remind you that the Inmetro range number is provided by The National Institute of Metrology, Quality and Technology with support from TÜV SÜD during the certification process. We will also remind you that the Seal EV has an 82.56-kWh LFP battery on board that can charge from 30% to 80% in 30 minutes.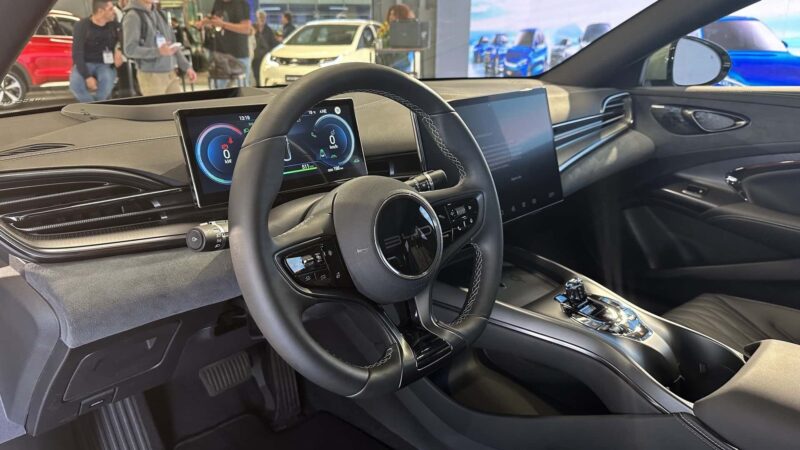 The Seal EV for Brazil is equipped with 12 Dynaudio speakers, 6 airbags, a huge 15.6-inch rotatable screen with Apple Carplay and Android Auto and lots of other stuff. As for its price tag, it is 296,800 reals (60,685 USD). For a comparison, in China, the top-trim level Seal EV costs 279,800 yuan (38,380 USD). So, after reaching the Brazilian lands, its price tag has grown by 58%. For a comparison, the BMW 3 Series' price range in Brazil is about of 315,950 – 347,950 reals (64,600 – 71,140 USD). So, the Seal EV is a bit cheaper than the BMW 3 Series in Brazil. It will be its benefit in the market.
BYD in Brazil
We will remind you that BYD has huge plans for the Brazilian market. Currently, its model line here comprises six electric vehicles: Seal, Dolphin, Yuan Plus (Atto 3), Song Plus (Seal U), Han and Tan (Tang). Speaking about the BYD Dolphin, it has become a quite successful vehicle here, getting over 4,000 orders after the launch event. We will also remind you that as Brazil-China friendship develops, BYD wants to build three factories here that will manufacture not only passenger electric cars but also electric buses, trucks, battery materials, etc. Here, we should mention that BYD also manufactures solar panels in Brazil.
Source: BYD Brazil, Quatro Rodas