The SSC SC-01 electric roadster officially reveals in China. It is a light-weight performance EV with 425 hp and a zero-to-hundred acceleration time of 3.5 seconds. It was created by the Xiaomi-backed company Gongjianpai Auto Technology. Let's get to know it better.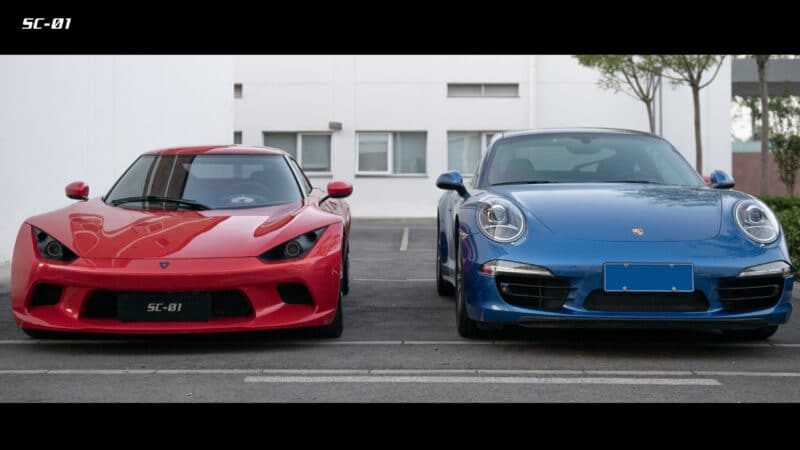 The Chinese name of this brand is XiaoPaoChe (小跑车), which transaltes as Small Sports Car (SSC). It is an electric sports car brand launched in September 2022. It was founded by a car tuning startup. Its founder, Feng Xiaotong, runs YouTube channel called China Car Custom since 2018. Xiaomi invested tens of millions yuan in this company. And Liu Dezheng, Xiaomi co-founder, serves as one of the directors in this company.
About SSC SC-01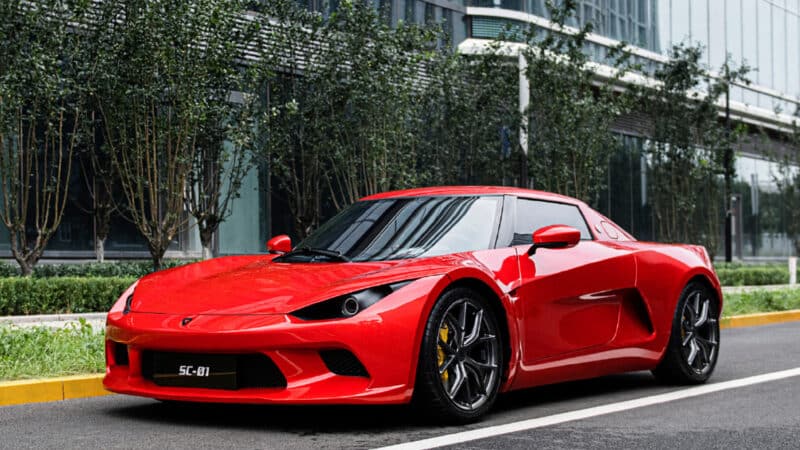 SSC is a small two-door roadster with generic sports car styling. It has sharp headlights, slanted C-pillars and round taillight units. It is relatively small, with dimensions of 4105/1830/1160 mm with a wheelbase of 2500 mm. Another feature of the SC-01 is a space frame with three-dimensional steel tubes. The car's curb weight is only 1370 kg. Thanks to the lightweight, the SC-01 with two electric motors on board for 425 hp can speed up from 0 to 100 km/h.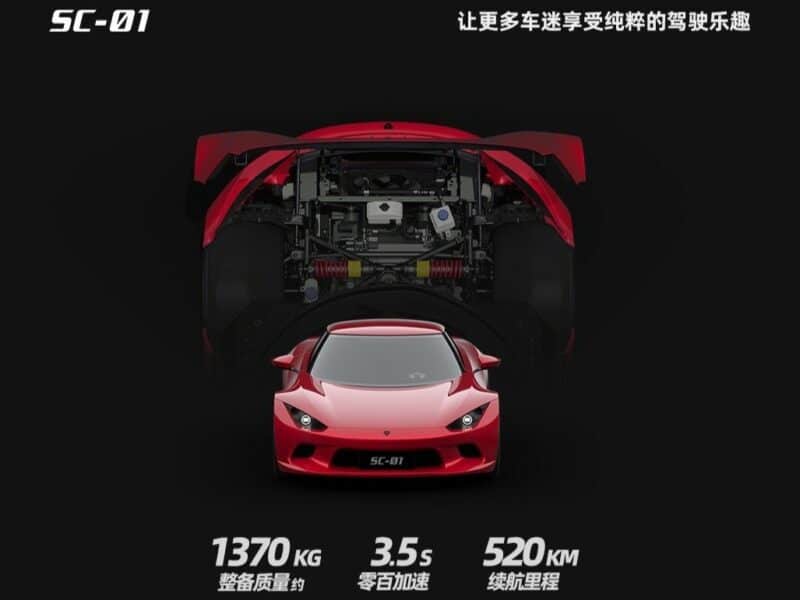 The SC-01 has 6-piston brake calipers on the front axle and 4-piston brakes on the rear one. They are paired with 350-mm disc brakes. SSC claims that their brake system is better than the Porsche 911 GT3's one. Its steering knuckles are made of aluminum. The SC-01 has also got horizontal pushrod shock absorbers. Together with Michelin Pilot Sport CUP2 245/40 ZR18 tyres, they provide great steering.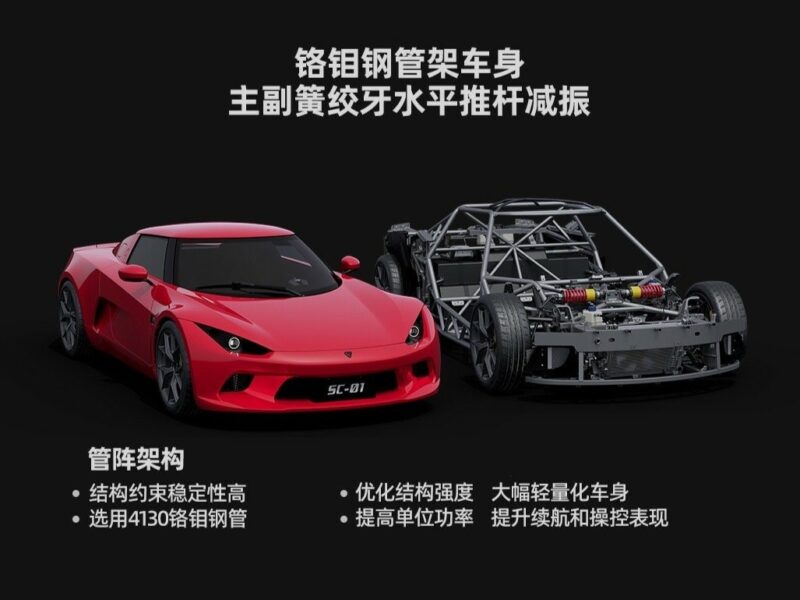 The SC-01's battery is ternary (NMC) with a capacity of 60 kWh. According to SSC, its range reaches 520 km. It can be charged from 30% to 80% in 25 minutes. The front and rear electric motors of the SC-01 have a power output of 160 kW (218 hp) and 280 Nm.
SC-01 interior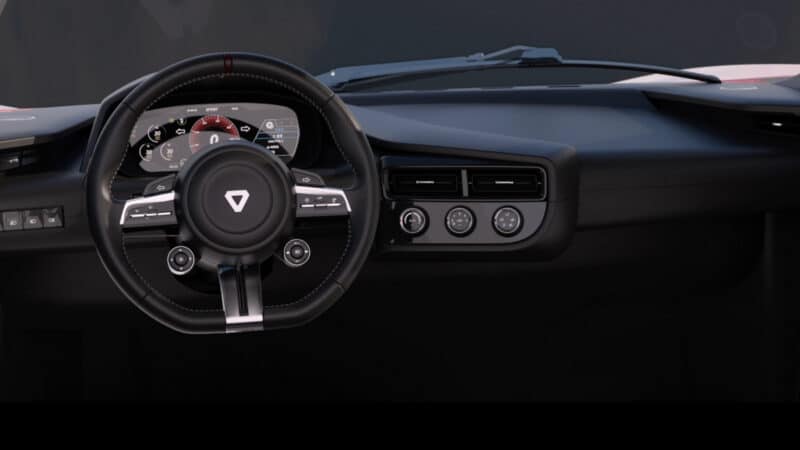 Inside, the SSC SC-01 has got a large LCD instrument cluster and a three spoke sporty steering wheel with a flat bottom. The center tunnel of this roadster hasn't got an armrest. Instead, it has a rotary gear selector and a power window switch. On the ceiling, the SC-01 has a row of physical buttons to control A/C, front wiper, V2L system, etc. The SC-01 hasn't got a center screen. On the other hand, it has racing bucket seats.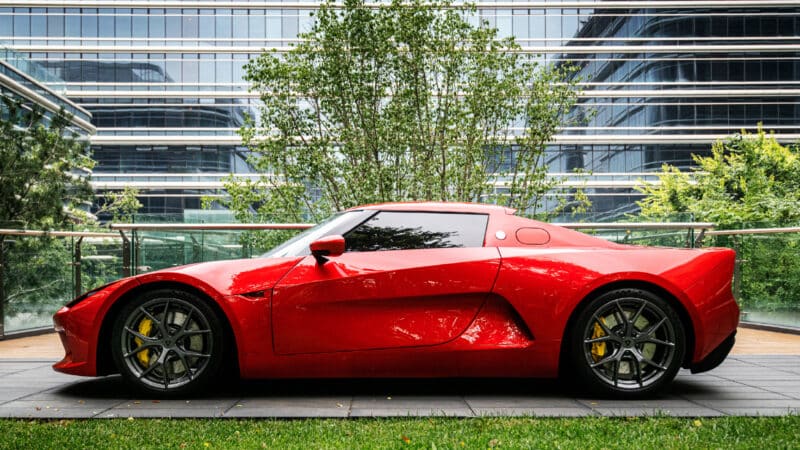 All in all, the SSC SC-01 is an exciting vehicle. Its price tag has yet to be revealed. But previously it was announced that its price tag will be in 300,000 yuan range (41,300 USD). Recently, the SC-01 completed the hot-weather tests in Flaming Mountains, China. The car will hit the market next year. We will keep an eye on it, so stay tuned!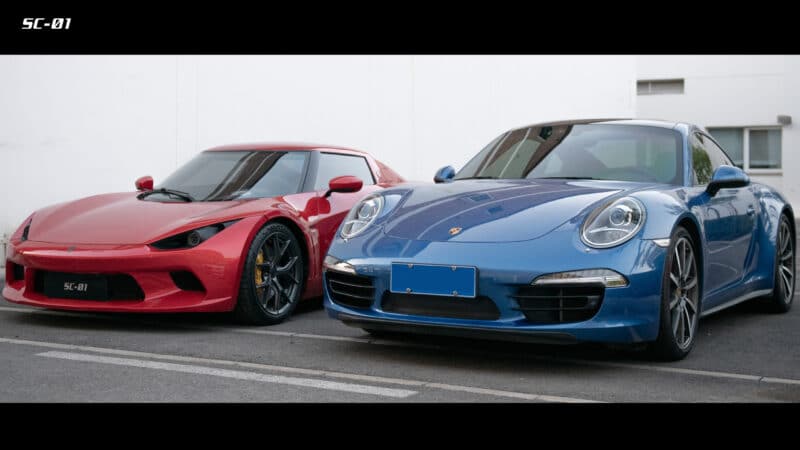 Source: Weibo