The XiaoPaoChe SC-01 sports car was spotted in China during road tests. It is a small all-electric roadster from the startup that received huge investments from Xiaomi. The SC-01 has the body length of 4 meters, two seats inside, 435 hp and up to 500 km of range. Let's get to know it better.
Briefly on XiaoPaoChe brand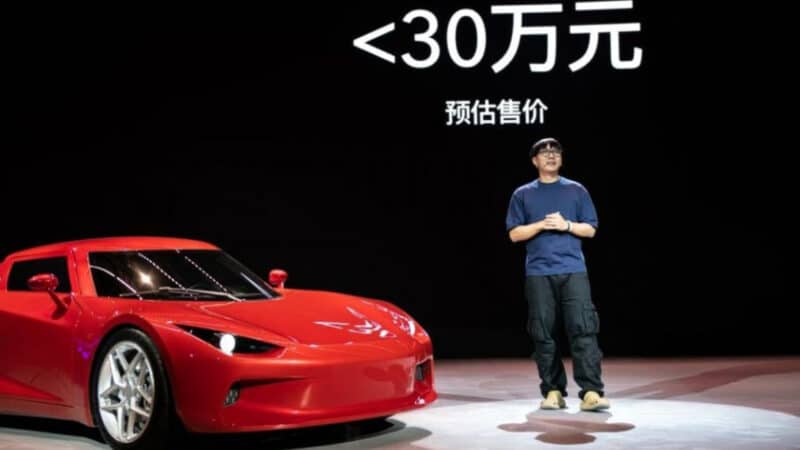 We will remind you that XiaoPaoChe (小跑车, Small Sports Car) was launched in September last year as an all-electric sports car brand from the company called Tianjin Gongjiangpai Auto Technology (Chinese name: 天津工匠派汽车科技有限公司). It was founded in 2016 as a car tuning startup. Its founder, Feng Xiaotong, runs YouTube channel called China Car Custom since 2018. Worth mentioning that Xiaomi invested tens of millions yuan in Tianjin Gongjiangpai Auto Technology. Moreover, Liu Dezheng, Xiaomi co-founder, serves as one of directors in this company.
XiaoPaoChe SC-01 updates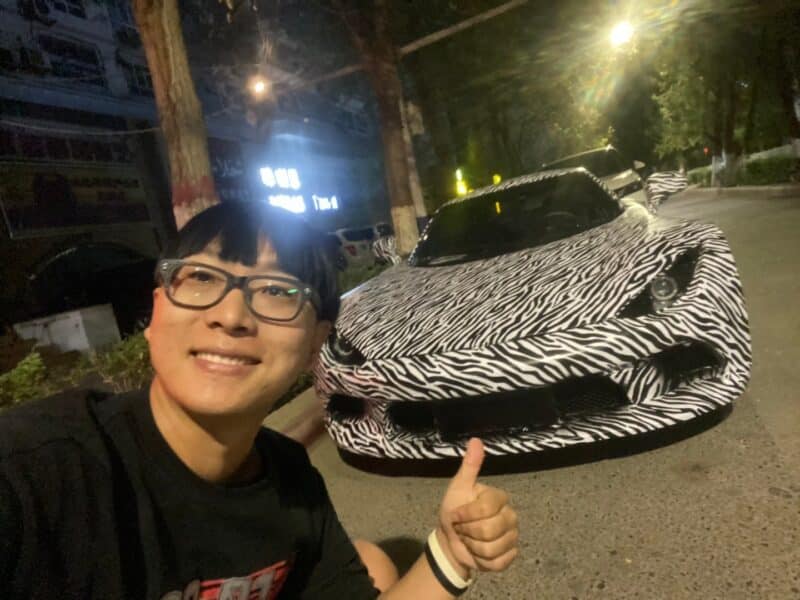 So, the XiaoPaoChe brand was launched in 2022 with the SC-01 roadster as its first model. Since then, new information rarely appeared in media. However, CEO of XiaoPaoChe Feng Xiaotong regularly makes updates on the development process in his social media accounts. And recently, he has shared that the Xiaopao SC-01 undergoes road tests in Turpan, the hottest city in China. It is located next to the Taklamakan Desert, where the temperature frequently reaches 50 degrees Celsius. Quite a lot of automakers test their cars in this location to check its reliability in hot weather.
It seems that the XiaoPaoChe SC-01 will also need to pass winter tests in China. Then, it should get the production permission from the Chinese regulator. As a result, it can be launched in mid or late 2024. We will remind you that previously XiaoPaoChe wanted to launch pre-sales of the SC-01 in Q3 this year. As for the deliveries, they were scheduled for Q4. However, it looks like XiaoPaoChe won't be on time as its mass production hasn't started yet.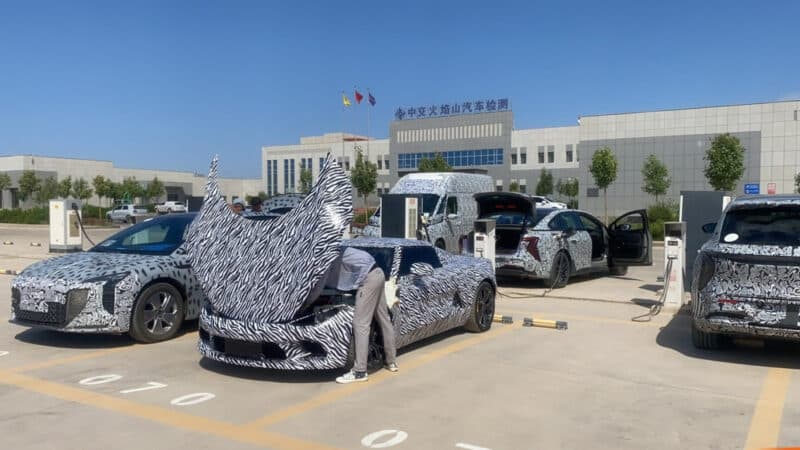 We will also underline that the XiaoPaoChe SC-01 was spied next to the Flaming Mountains Vehicle Inspection Center. We will remind you that the Flaming Mountains are located in the Taklamakan Desert. So, we have a confirmation that the SC-01 undergoes road tests here. In the shot, we can see that its exterior design wasn't changed since 2022. It has a sporty front bumper, an edgy body shape, large five-spoke wheels with yellow brake calipers and air vents in rear fenders. It is interesting that the hood of the SC-01 opens forward. As we can notice here, the CS-01 undergoes hot-weather tests with various Hongqi cars.
XiaoPaoChe SC-01 general info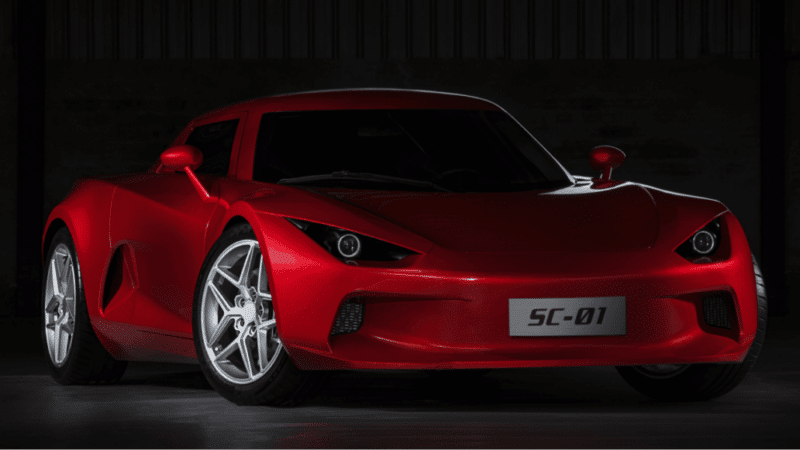 We will briefly remind you that the SC-01 is a two-door electric roadster with dimensions of 4085/1820/1162 mm and a wheelbase of 2500 mm. For clarity, the SC-01 is 239 mm shorter, 44 mm narrower and 142 mm lower than the BMW Z4. The curb weight of the SC-01 reaches 1,300 kg. Moreover, it is powered with two electric motors for 435 hp. As a result, its zero-to-hundred acceleration time is 3.9 seconds. As for the battery of this roadster, its capacity has yet to be revealed. However, the range of the SC-01 reaches 500 km. According to previous information, the XiaoPaoChe's first model won't cost more than 300,000 yuan (41,260 USD). We will keep an eye on it, so stay tuned!