The 2024 Xpeng G9 SUV launched on September 19 and received 15,000 firm orders in the following 15 days, Xpeng announced today. 80% of buyers chose the version equipped with the automated driving system XNGP.
Xpeng G9 will start deliveries in four European countries this month: Norway, Denmark, Netherlands and Sweden. Most recently, Xpeng announced on Weibo the car would launch in Israel by the end of October. In Q1 next year, G9 will also hit the German market, where Xpeng hasn't yet established a presence.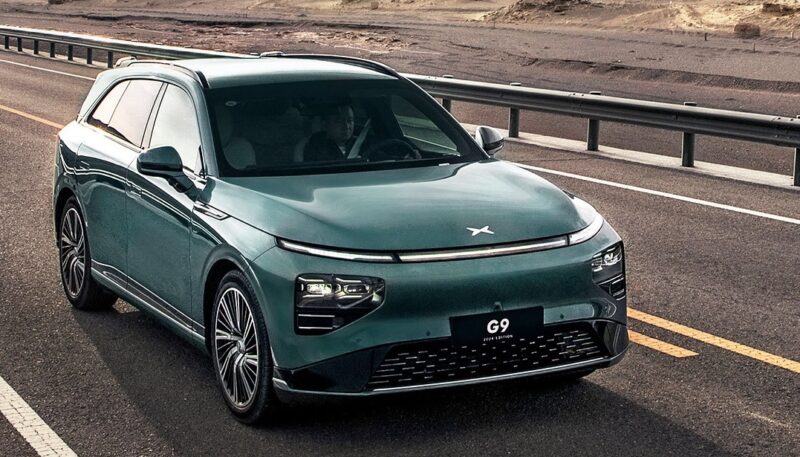 The base Pro version starts at 263,900 yuan (36,200 USD) in China – 46,000 yuan (6,300 USD) less than the previous model year. Moreover, customers who place firm orders before the start of deliveries will receive a 37,000 yuan (5,100 USD) benefit for additional services.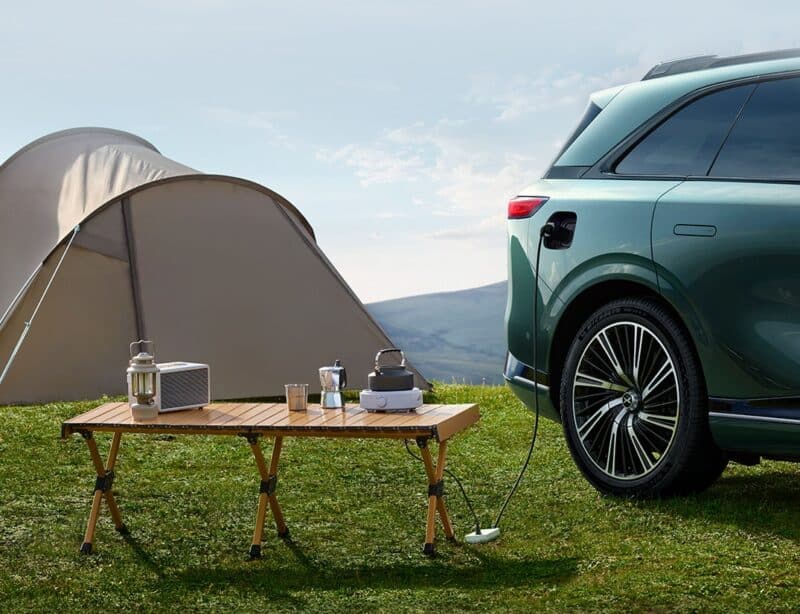 The new G9 is underpinned by Xpeng's new Smart Electric Platform Architecture (SEPA) platform, the same as the G6 compact SUV feature. That is a significant move, as the previous generation G9 was based on the E/E platform. And yes, that is the E/E platform Volkswagen bought from Xpeng and will use for two new EVs for the Chinese market.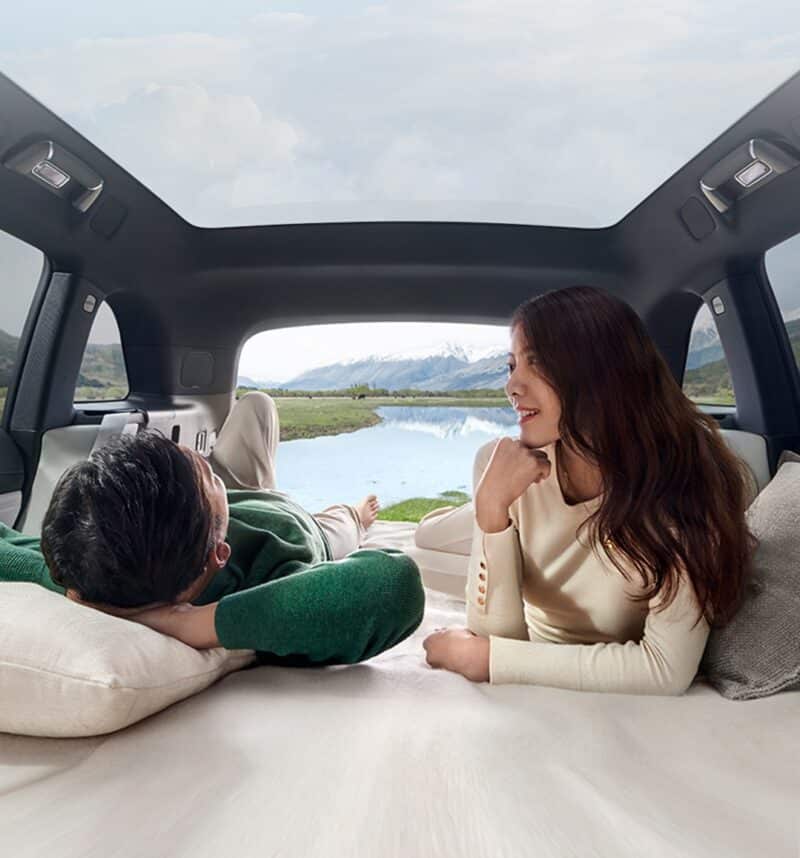 Xpeng G9 dimensions are (L/W/H) 4891/1937/1680 mm and wheelbase 2998 mm. Thanks to 800V architecture, it enables 315 kW fast charging, capable of filling the battery from 10% – 80% in 20 minutes.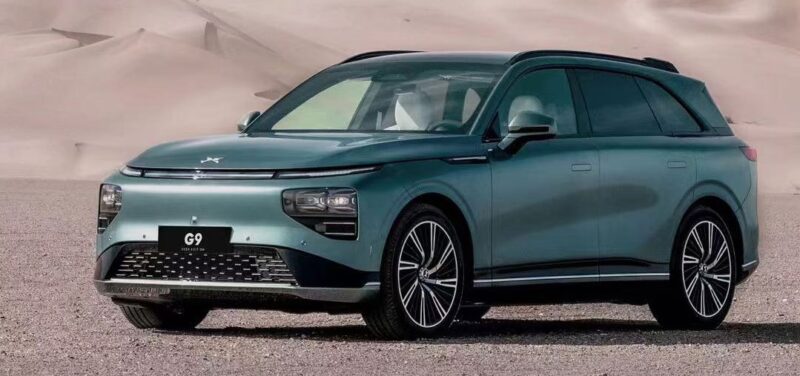 G9 offers five variants with 78.4 kWh and 98 kWh batteries, an RWD variant with 230 kW of power, and an AWD variant with 405 kW and a peak torque of 717 Nm. The previous 2022 version offered eight versions, and customers complained the lineup was too confusing.
The 702 Max variant, with a 98 kWh battery and 230 kW of power on the rear axle, costs 309,900 yuan (42,500 USD). All variants can be found here.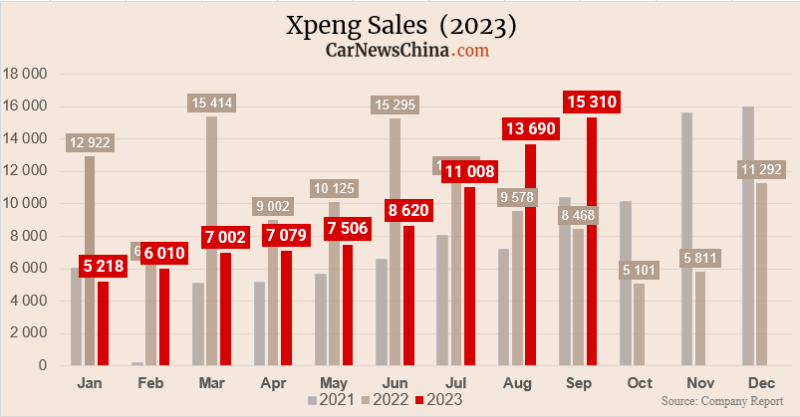 Editor's comment
It was a challenging year for Xpeng. The competition and price war were fierce in China, and it wasn't any better in Europe – the company even withdrew from some EU markets only to relaunch again. The flagship SUV G9 didn't sell as expected in China, and all hope was pointed to the new compact SUV G6 launched in June, which was supposed to boost its struggling sales. And it worked. G6 got great reviews and an excellent price tag, and showrooms started to be flooded by potential customers.
However, if you talked to them, you learned about some nervosity. There are about 100 EV brands in China now, and most won't make it as there is simply no market for so many car brands. And when you purchase the car, you think twice if this company is strong enough to fulfill the 5-year warranty they promise you.
But that was all gone in July when Volkswagen bought 5% equity in Xpeng and announced they would use the E/E platform for their EVs. Xpeng is now backed by one of the world's largest automotive companies, and this brings a lot of confidence to the company and also the customers who have dozens of options when it comes to EV purchases in China. The 15k orders for G9 result from making the price right and the renewed confidence in Xpeng.
We will keep an eye on actual delivery numbers as they start.