On September 19, Xpeng launched the 2024 Xpeng G9. During the press conference, Xpeng founder He Xiaopeng announced that deliveries of the Xpeng G9 would commence in several European countries, including Norway, Denmark, Netherlands, and Sweden, in October of this year. The German market will follow suit with the Xpeng G9 going on sale in 2024.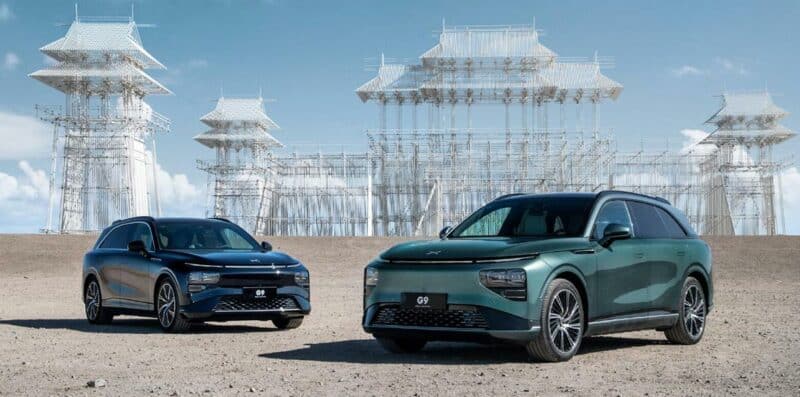 The new EV starts at 263,900 yuan (36,200 USD), 46,000 yuan (6,300 USD) less than the previous model year, launched in September 2022.
The new Xpeng G9 is a mid-size SUV that stretches to 4,891 mm in length, measures 1,937 mm in width, stands at 1,680 mm in height, and boasts a wheelbase of 2,998 mm.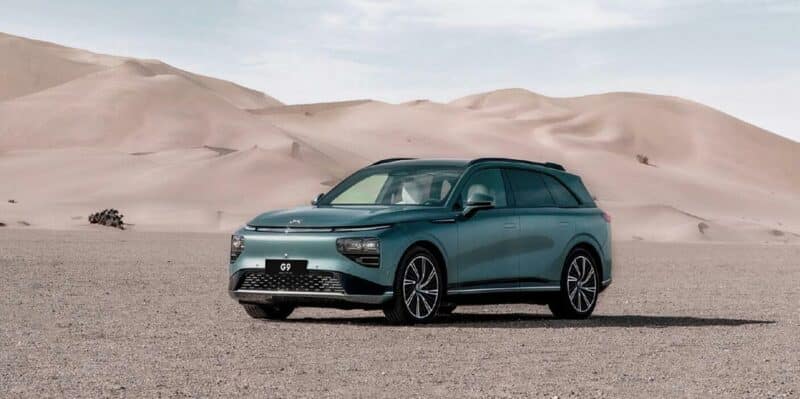 The G9 2024 model year is underpinned by the new Smart Electric Platform Architecture (SEPA) platform. The previous version of G9 was based on the E/E platform, and interestingly, that is the platform VW bought from Xpeng in July and will build EVs on it for the Chinese market. So they don't get the newest Xpeng's tech.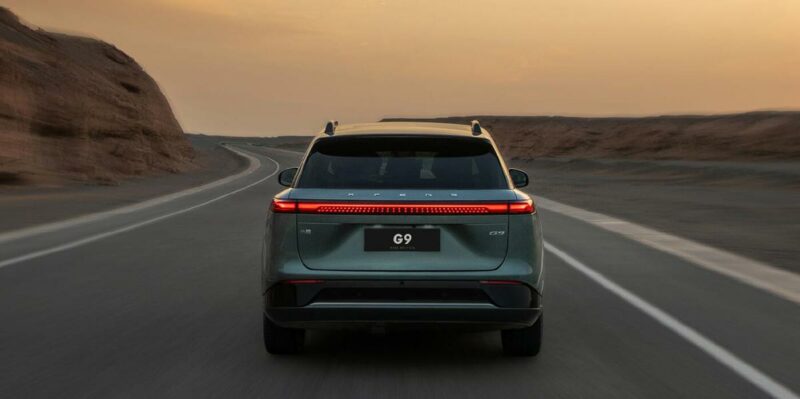 According to official reports, all 2024 Xpeng G9 models have the XNGP full-scenario cockpit and a full-range 800V silicon carbide architecture. This enables the entire series to support 315 kW power fast charging, capable of charging the battery from 10% to 80% in a swift 20 minutes.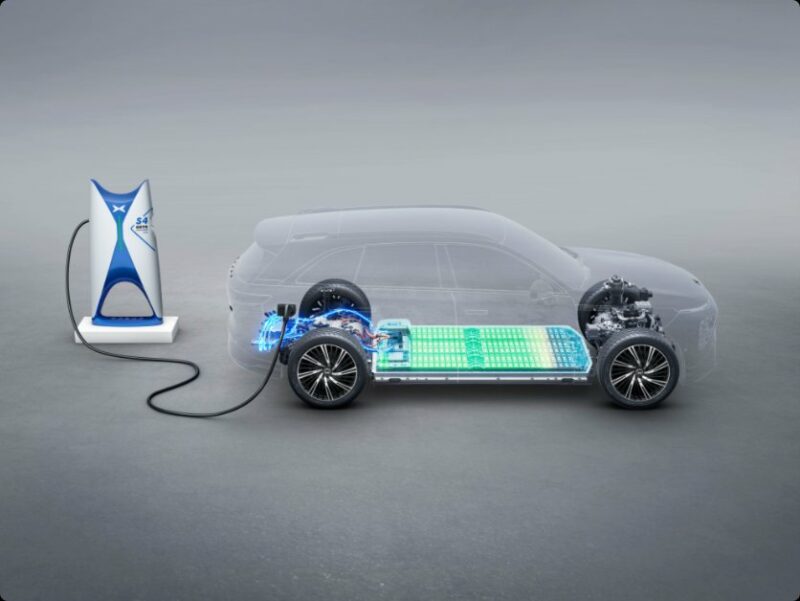 The Xpeng G9 lineup includes five distinct models:
570 Pro and Max: These models have a 78.4 kWh battery, providing an EV range of 570 km. Both versions are powered by a rear single motor with a maximum output of 230 kW (308 hp) and a 430 N·m peak torque.
702 Pro and Max: These models feature a more significant 98 kWh battery, extending the EV range to 702 km. The powertrain configuration remains identical to the 570 versions.
650Max: The 650Max version has dual-motor four-wheel drive capabilities, offering a total power output of 405 kW (543 hp) and a total torque of 717 Nm.
The specific selling price is as follows:
570 Pro 263,900 yuan (36,200 USD)
702 Pro 283,900 yuan (38,900 USD)
570 Max 289,900 yuan (39,800 USD)
702 Max 309,900 yuan (42,500 USD)
650 Max 359,900 yuan (49,300 USD)
The previous model year of Xpeng G9 had 8 models, which sparked a backlash from customers as the G9 lineup was pretty challenging to choose from. It's good to see Xpeng learned from this and offers only 5 variants now.
Xpeng G9 parameters and configuration
The primary difference between the Pro and Max versions is their assisted driving capabilities. The Pro models have one NVIDIA DRIVE Orin platform, while the Max models boast two. The Pro variant has 5 millimeter-wave radars, 12 ultrasonic radars, and 12 cameras. In comparison, the Max version adds two lidars on top of the Pro's sensors.
Additionally, Xpeng Motors announced plans to expand the Xpeng City NGP smart driving system to 50 cities across China by the end of 2023, with cities like Guangzhou, Beijing, Shanghai, Shenzhen, and Foshan being among the first to experience it.
The 2024 Xpeng G9 will also introduce a new exclusive AI assistant, Xiao P, supporting features like continuous dialogue, rear interaction, and real-time online connectivity. The vehicle also boasts a multi-scenario cockpit, boasting over 350 customizable functions catering to various travel scenarios.
As a facelift model, the exterior of the Xpeng G9 remains essentially unchanged compared to its predecessor. It retains the X-BOT FACE 3.0 design language with a closed grille and split headlights. The color palette now includes "Star Que Gray," "Nebula White," and "Crescent Silver," alongside two new options: "Dark Night Black" and "High-Gloss Interstellar Green."
Inside, the new Xpeng G9 introduces a fresh "Qiyu Gray" interior while preserving the existing "Starry Night Black" and "Morning Brown" options. The cabin features an enveloping design with seats upholstered in environmentally friendly Nappa leather. Xpeng claims noise levels as low as 53.9 decibels at 60 km/h speed. The vehicle also has the self-developed "Xopera 2.0 Xpeng Concert Hall" sound system, equipped with 21 speakers and spatial sound effects.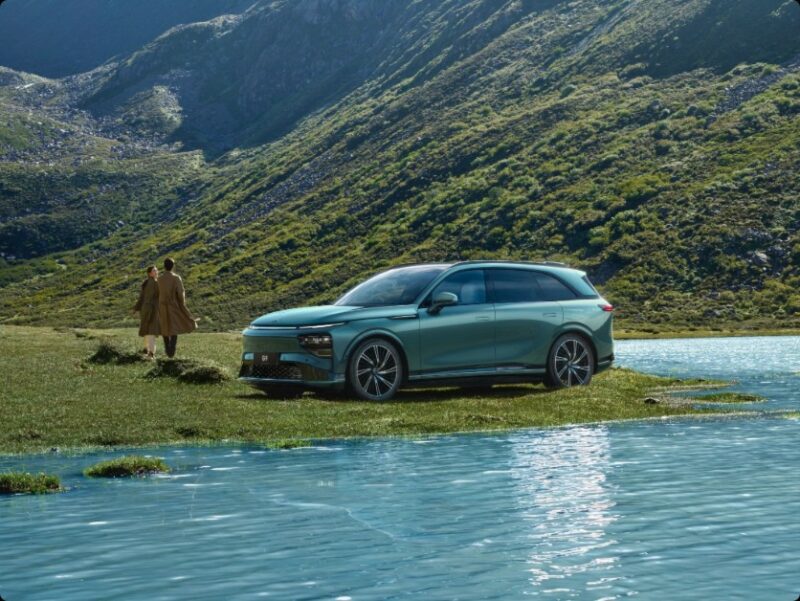 Furthermore, the new model includes an ultra-high-definition dual screen and eliminates the piano paint on the lower half of the dashboard, reducing the chances of fingerprint and dust accumulation. The wireless charging panel has been upgraded to dual 50W air-cooled fast charging, providing fast charging for two mobile devices.
During the launch event, He Xiaopeng said that "in October, the Xpeng G6's production capability is set to hit 10,000 units, and the rate of deliveries will increase. Simultaneously, thanks to supply chain improvements, the forthcoming Xpeng G9 will even surpass the delivery speed of the Xpeng G6 by a considerable margin."
Despite having great reviews, G9 didn't fulfill the hopes Xpeng gave into it. It peaked in December 2022 when it sold 4,020 units but only decreased since then. Last month, it sold only 616 units in China. We will monitor whether the new G9 will fulfill its goal and boost Xpeng sales.
Source: Xpeng