On January 25, Xpeng announced on its social media that it would launch two new EVs in Europe on February 3. Xpeng entered Norway in 2020 and currently sells G3i SUV and P7 sedan. Also, at the beginning of 2022, Xpeng entered the EU through the Netherlands and Sweden, where it now offers a P7 sedan for preorders with a delivery date of 2023.
In September 2022, Xpeng launched its flagship SUV G9 in China with 551 horses and 702 km of range. The starting price was 309,900 RMB (47,700 USD). Xpeng projects many expectations for the premium SUV as they desperately need to boost their sales in China, facing brutal competition. The founder, He Xiaopeng, even mentioned that the Xpeng G9 could rival Porsche in China. I'm not sure about that, but it will definitely compete with Tesla Model Y.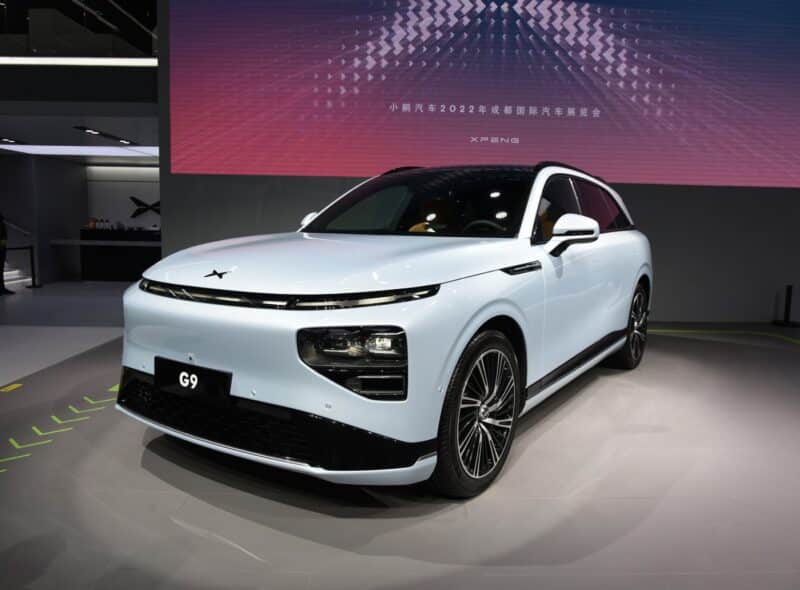 In China, G9 sold 4020 units in December. In October and November, G9 sold 623 and 1546 units, respectively. When G9 was launched in September, it faced heavy pressure about its complicated configuration, too many versions, and high prices. Xpeng responded within two days by cutting off the entry-level 570G model (nicknamed beggar's version in China), the second lowest configuration – 570E – was changed to 570 Plus, and the price was reduced to 309,900 yuan. Also, two high-end trim levels, 570 Max and 702 Max were added.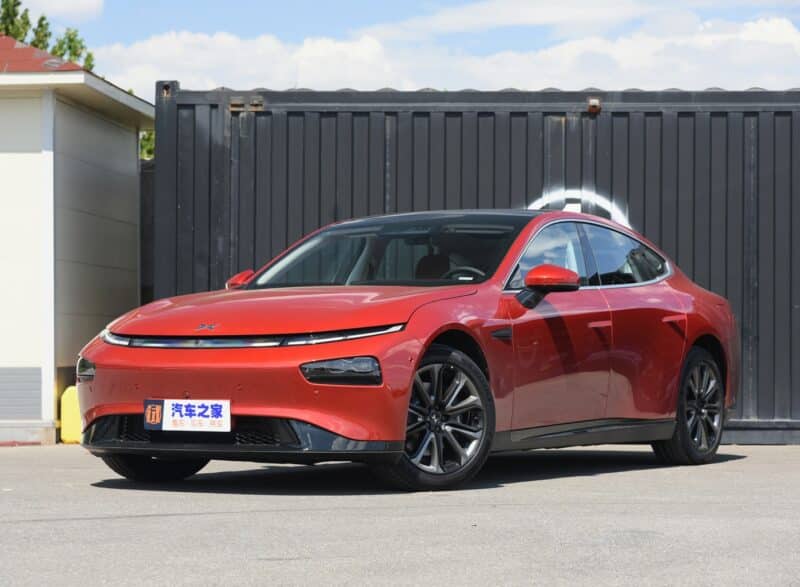 The G9 is not yet selling in Europe. Thus I assume this is one of the models to be unveiled on February 3; the released picture also gives us a hint. The second model remains a mystery. Previously we obtained spy shots of refreshed P7 sedan, which is supposed to be launched in the first half of 2023. Could this be the second car unveiled in Europe? If yes, that would be quite a bold move as it would be the first car from Xpeng to be not introduced in its Chinese home market.
For sure, Xpeng is not done with the P7 life cycle, as on January 22, they released a Chinese New Year's ad featuring P7 in the Wandering Earth 2 movie. The ad mainly focused to promote ADAS features and Xpeng's NGP (Navigate Guide Pilot).
In January, Xpeng slashed the prices of its lineup in China by 13%, and G3i SUV, P5, and P7 sedans were discounted up to $4,450. The move came after Tesla slashed the prices of its Chinese lineup up to 13%, and the new G9 SUV was the only model without price cuts.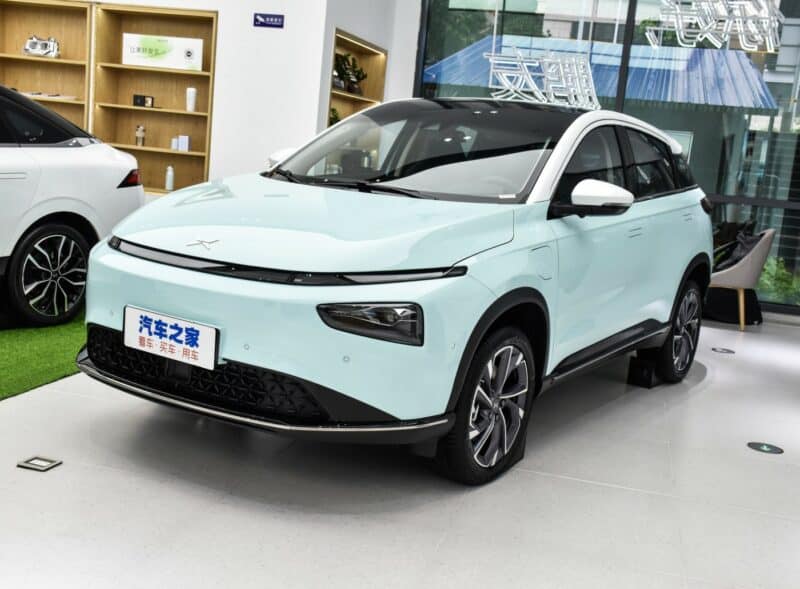 In December, Xpeng sold 11,292 cars; his fellow EV startup Nio sold 15,815, and Li Auto 21,233 cars. Nio cars are generally more expensive, and Li Auto's cars are EREV, not pure EVs. Xpeng is about to bet more on Europe to boost its sales, and we will keep an eye on that.