Wuling revealed more details on its upcoming electric sedan's exterior. Starlight will be available in six different color schemes. Besides colors, the customers can choose between electric (EV) and plug-in hybrid (PHEV) versions.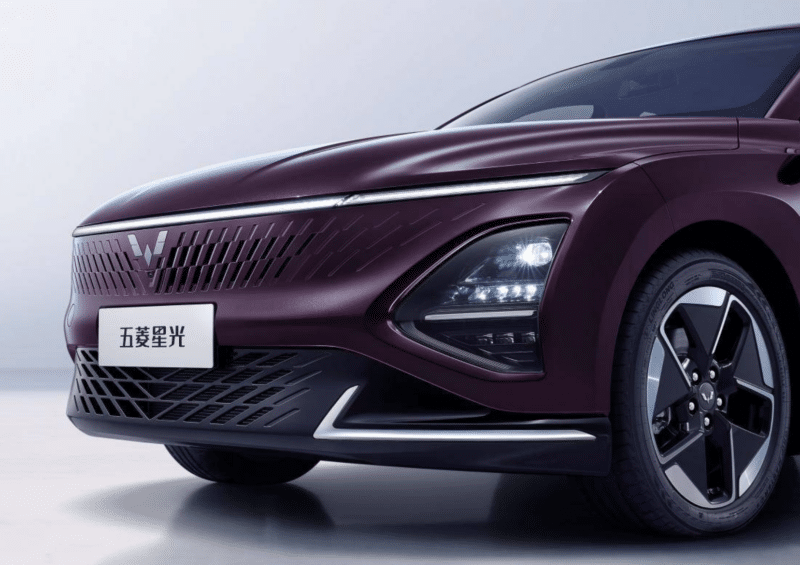 Starlight's front face will have two different shapes depending on the powertrain type. The electric (EV) version has a closed grille and split headlights. The plug-in hybrid (PHEV) version of the grille uses a spreading-wing design and has penetrating daytime running lights. The new car also features an automatic headlight with a high beam and steering assist function.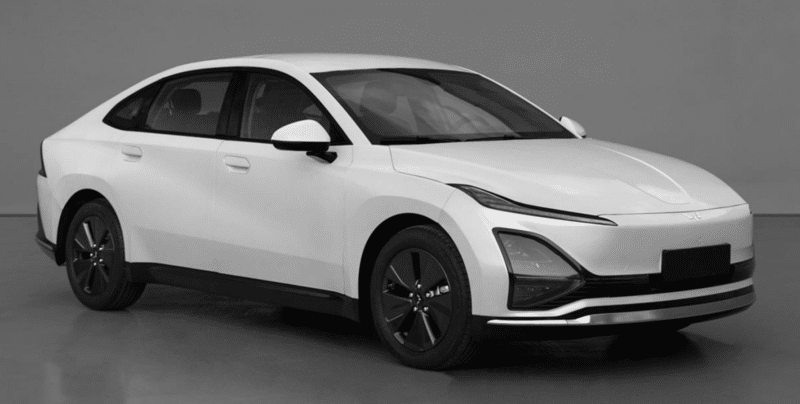 The new model will offer customers six different colors: Star White, Star Violet, Star Phantom Green, Star Wild Gray, Star Curtain Black, and Star Glow Curry.
Starlight is a five-seater that sits on a 4835/1860/1515 mm chassis and a 2800 mm wheelbase. It has 18″ wheels and 215/50 R18 tires. The EV variant has a 100 kW motor TZ180XS2A0 from Inboer Electric Co., Ltd.. Maximum speed is limited to 150 km/h, and curb weight is 1600 kg. The battery is lithium-iron-phosphate (LFP). The capacity has not been revealed yet.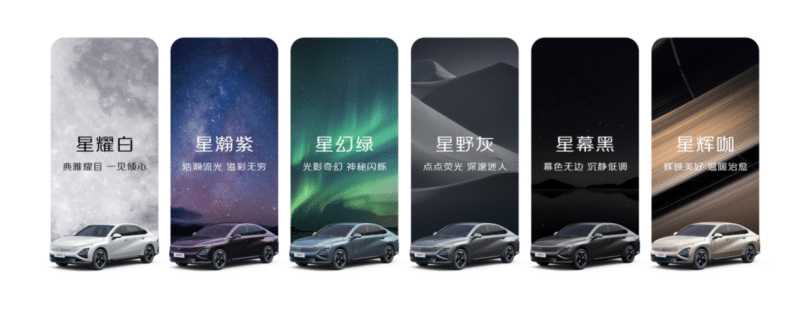 A 1.5L engine from Saike Technology Development Co., Ltd powers the PHEV variant. The maximum output is 78 kW, and the speed is limited to 145 km/h. The curb weight of the PHEV variant is 1695 kg.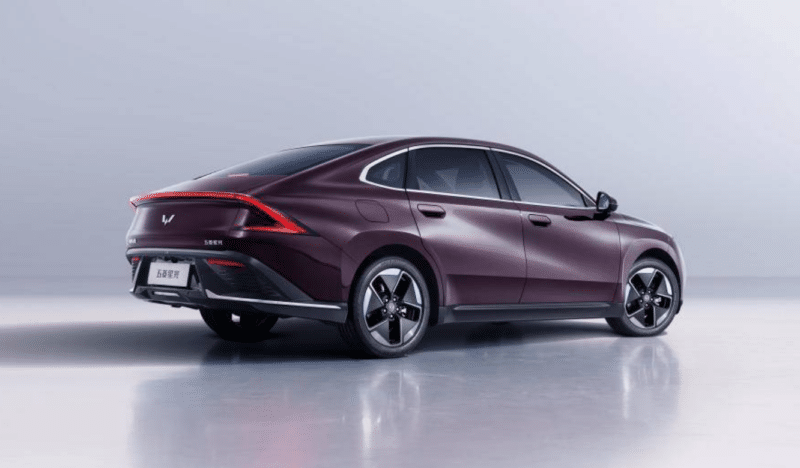 The EV will be produced at SGMW plants in Chongqing, Liuzhou, and Qingdao. The price of Starlight hasn't been revealed yet, though estimates say it will be around 150,000 yuan (20,500 USD). The launch of the model should be this quarter.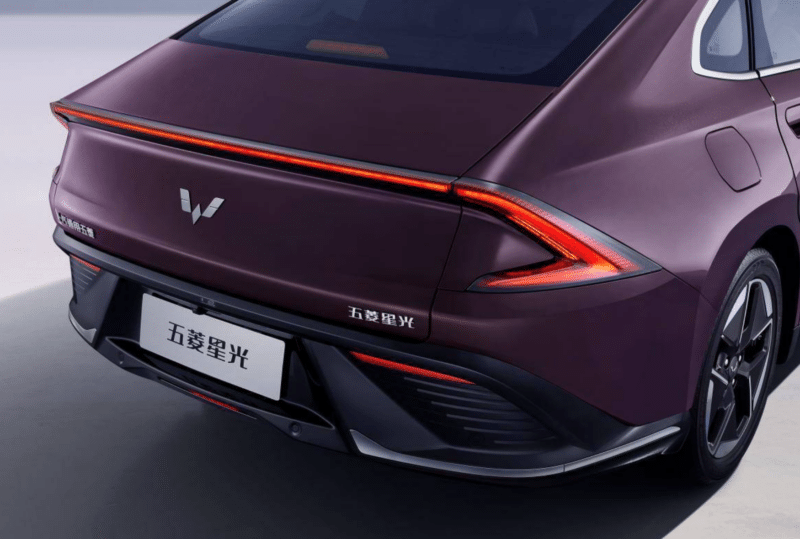 SGMW is the US-China joint venture responsible for the bestseller Wulling Mini EV. In March, the company launched 59,800 yuan (8,700 USD) Wuling Bingo EV to compete with BYD Seagull. Under their other brand, Baojun, recently launched the Baojun Yep city off-roader and Baojun Cloud to compete with BYD Dolphin and VW ID.3.
Source: Xchuxing