The Baojun Yep fully electric urban SUV from the SAIC-GM-Wuling joint venture will hit the Chinese market soon. However, its specs and price range were disclosed before the official launch. It has appeared that the Yep will start from 83,800 RMB (11,885 USD). That is a really low pricing since lots of media assumed it will start from 100,000 RMB (14,180 USD). Let's get to detailed information about this vehicle.
Baojun Yep basic information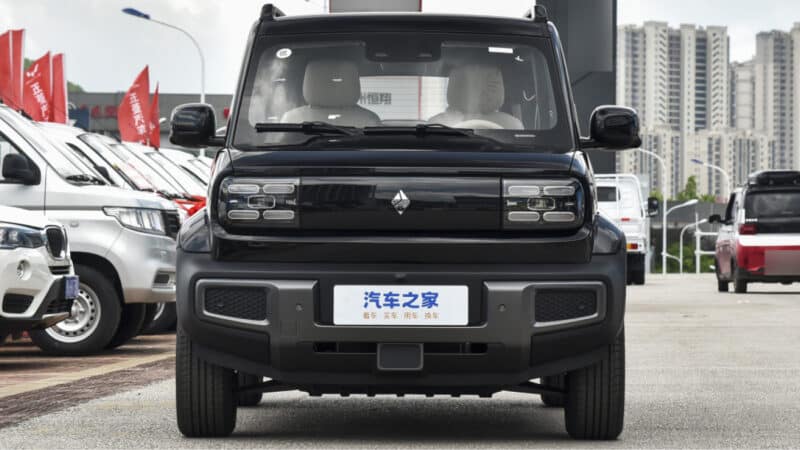 First, let's talk about some basics about the Baojun Yep. It is a two-door electric city car with a look of a small off-road SUV. Its dimensions are 3381/1685/1721 mm with a wheelbase of 2110 mm. So it is over 600 mm shorter than the Suzuki Jimny. Recently, official shots of the Baojun Yep interior were also revealed. It has a twin screen with a pair of 10.25-icnh monitors. It also has 4 seats.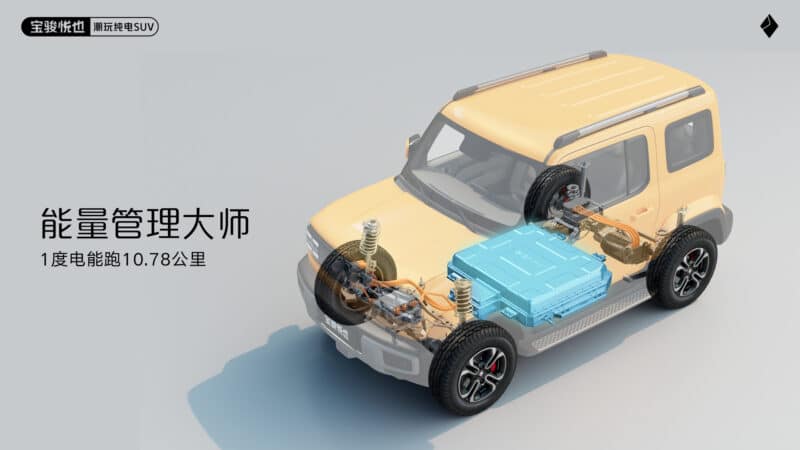 In terms of powertrain, the Yep has a single electric motor on the rear axle that generates 50 kW (68 hp) and 140 Nm. Its top speed is limited to 100 km/h. As for the battery, it is LFP for 28.1 kWh for 303 km of CLTC range. You can charge it from 30% to 80% in 35 minutes, using DC charging pile. As for the AC charging from 20% to 100%, it takes 8.5 hours to execute.
Baojun Yep specs and prices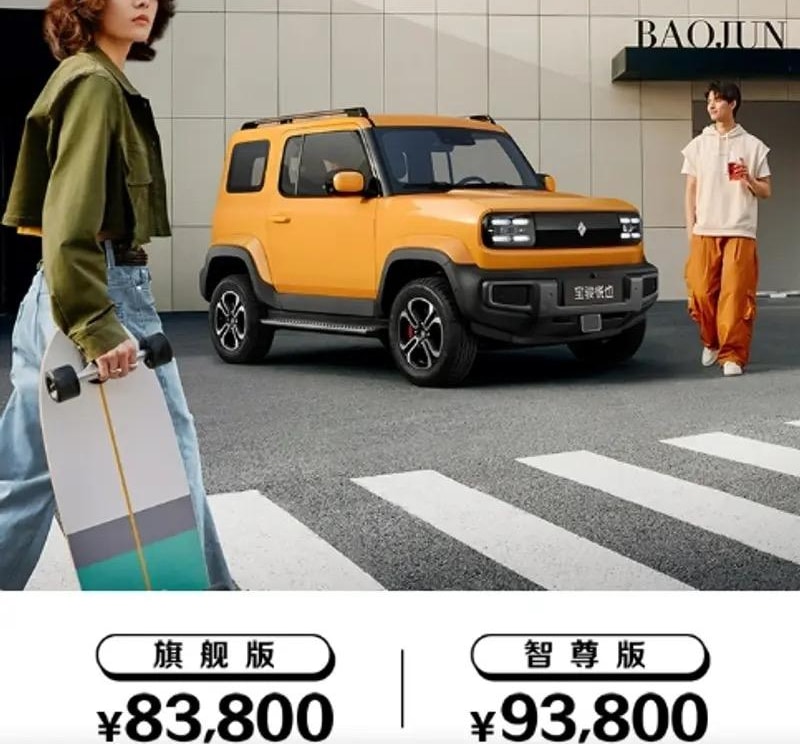 Now, let's talk about the Baojun Yep's price range and trim levels. Actually, it has only two of them. The entry level car costs 83,800 RMB (11,885 USD). For this price, a potential buyer will get LED headlights, a twin screen, heated front seat, AutoHold, battery temperature management system and rear view camera. It also has an electric driver's seat adjustment, four USB ports and four speakers. So, the Yep has quite a lot of valuable features for a really affordable price. But the second trim level is just insane.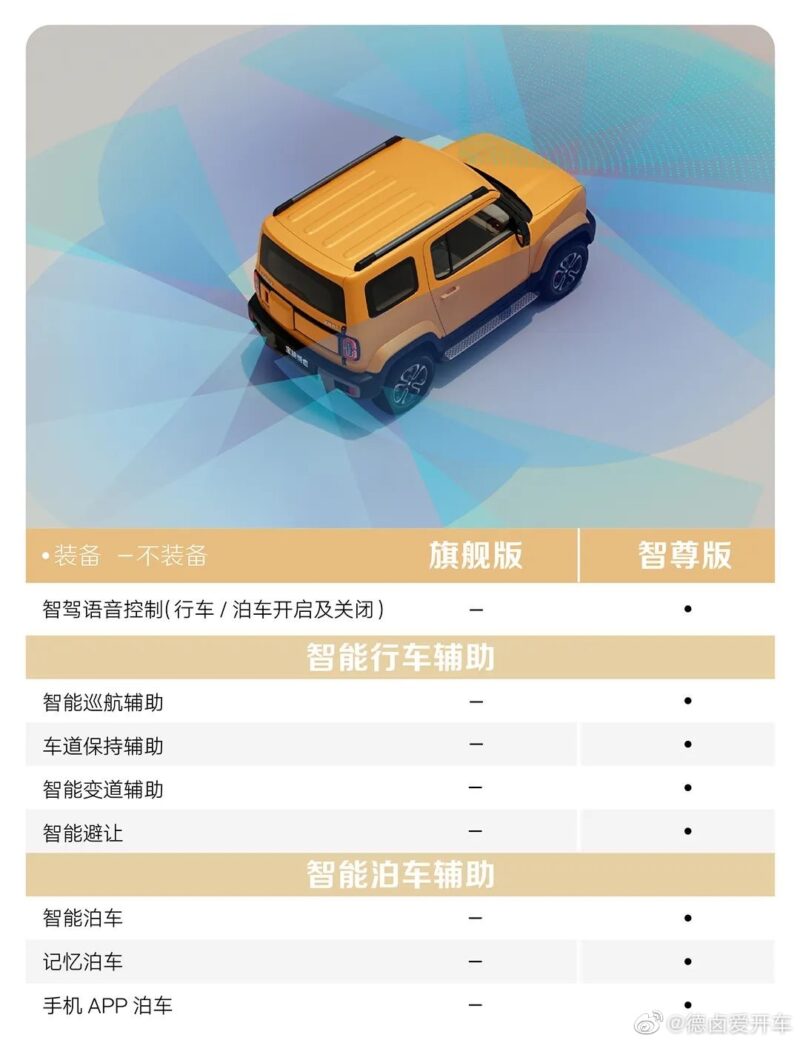 The second trim level of the Baojun Yep costs 93,800 RMB (13,300 USD). For this price, the Yep equips the ADAS driving assist system with adaptive cruise control, lane departure warning, lane keeping assist, front collision warning, blind spot monitoring, autonomous emergency braking, etc. It is extremely rare for a car under 100,000 RMB to adopt such advanced technology. Aside from ADAS, the top trim Yep got a surround view camera system and an automatic park assist. So, the Yep's specifications are really impressive.
Worth mentioning that the main Baojun Yep's feature, an LCD 'Car Watch' screen on the rear end, wasn't mentioned in specs. It looks like it will be available only as an additional option. Its price tag is also unknown. We will remind you that it is over 1 meter long and 0.26 meters wide. According to Baojun, it will help young-generation to express their personalities. Anyway, the Yep will officially hit the market on May 25, so this information will also be disclosed.
Baojun has already started advertising the Yep, uploading various quirky videos. In one of them, we can see that the Baojun Yep is a real 'urban SUV' that is capable of crawling upstairs, drive through speed bumps like they are nothing.
Editor's comment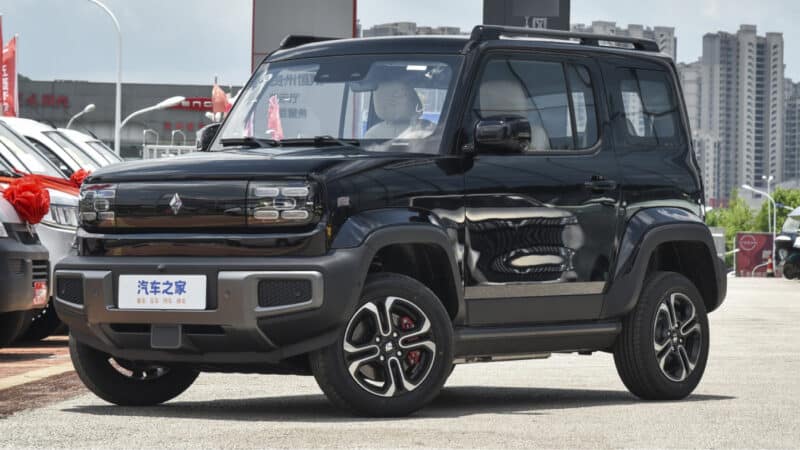 As we have already mentioned, the Baojun Yep appeared to be a really affordable electric city car with great specs. It will definitely help SGMW to boost Baojun's sales. And it will be right on time since it managed to sell only 4,318 units in April, down 91.8% Y-O-Y. It seems that the Chery Wujie Pro (Unbounded Pro) will become one of the Yep's rivals. It is slightly bigger than the SGMW's EV, has a more powerful electric motor and a bigger battery. But it can't park itself. So, the Yep have the upper hand in terms of smart functions. It will also attract customer's attention with cute styling and a Car Watch. We will keep an eye on the Baojun Yep, so stay tuned.
Source: SGMW, Baojun Weibo, Myhomeok, Autohome, Weibo