BYD sold 28,001 units of the Seagull in July, marking a 21% increase compared to June 2023. BYD sold 134,783 pure electric vehicles this month. Notably, the Seagull accounted for approximately 21% of BYD's total electric vehicle sales, an increase from the 18% share it held last month.
BYD Seagull has sold more than 66,000 vehicles within 100 days of its launch. It is one of BYD's fastest-growing models in terms of production capacity and sales after its launch.
Parameters of BYD Seagull
The BYD Seagull offers customers three different options, each varying in price. The price range for these options spans from 73,800 to 89,800 yuan (10,200 to 12,400 USD). All variants of the Seagull feature a single front motor capable of generating 74 horsepower (HP) and delivering a peak torque of 135 Nm. The top speed achievable by the Seagull is 130 km/h.
While the motor specifications remain consistent across all options, the primary difference lies in the battery configurations. The highest trim level is equipped with a 38.88 kWh battery pack, enabling a range of 405 kilometers, according to China's New Energy Vehicle Test Procedure (CLTC). The other two configurations utilize a 30.08 kWh battery pack, providing a range of 305 kilometers. Both options employ an LFP Blade battery and support 30-40 kW fast charging, allowing the Seagull to charge from 30% to 80% in 30 minutes.
As part of BYD's Ocean series, the Seagull is a 5-door, 4-seater model built on BYD's e-platform 3.0. It possesses dimensions of 3780 mm in length, 1715 mm in width, and 1540 mm in height, with a wheelbase measuring 2500 mm.
The BYD Seagull made its debut in April, initially selling 1,500 units. Since then, its production capacity and sales have steadily increased. In May, the Seagull recorded sales of 14,300 units, which soared to 23,005 units in June, and it reached 28,001 vehicles in July.
The main competitors of BYD Seagull
In the competitive Chinese market, the BYD Seagull faces two primary rivals. The first is the Wuling Bingo, manufactured by SGMW, a joint venture between GM and other partners. The Wuling Bingo is equipped with a 50-kilowatt electric motor, offers a range of 333 kilometers under the CLTC standard, and is priced at 59,800 yuan (8,300 USD).
The second competitor is another BYD model, the Dolphin, which starts at 116,800 yuan (16,200 USD).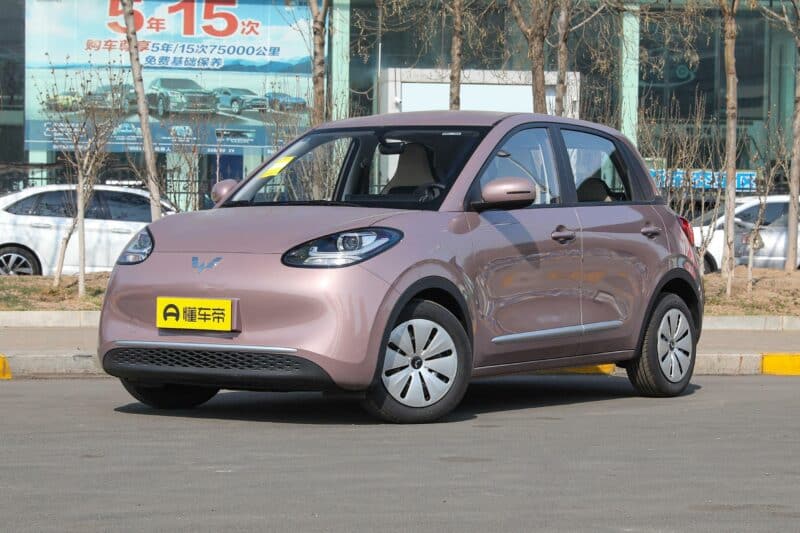 However, after the launch of BYD Seagull, the sales volume of Dolphin, which also belongs to BYD, has not declined significantly. Let us look at the sales data of these three models since this year.

(Remarks: The numerical standard is the quantity manufacturers sell to users and dealers. BYD Seagull and Wuling Bingo's sales are all from China, while BYD Dolphin's data includes thousands of cars sold outside China every month)
Source: BYD