On October 28, GAC's Trumpchi brand launched the ES9 SUV in China, with a price range of 229,800 – 269,800 yuan (31,400 – 36,900 USD). Consumers can choose from four models, namely, ES9 PHEV Pro, ES9 PHEV MAX, ES9 PHEV Traveller Pro, and ES9 PHEV Traveller MAX. The ES9 is the second vehicle under Trumpchi's E series after the E9.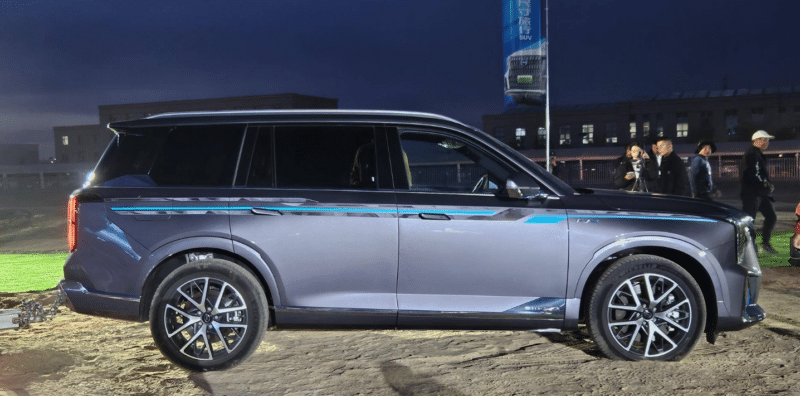 Positioned as a medium-to-large SUV, the ES9 measures 4980 (5110) /1950 (1976) /1780mm, with a 2920 mm.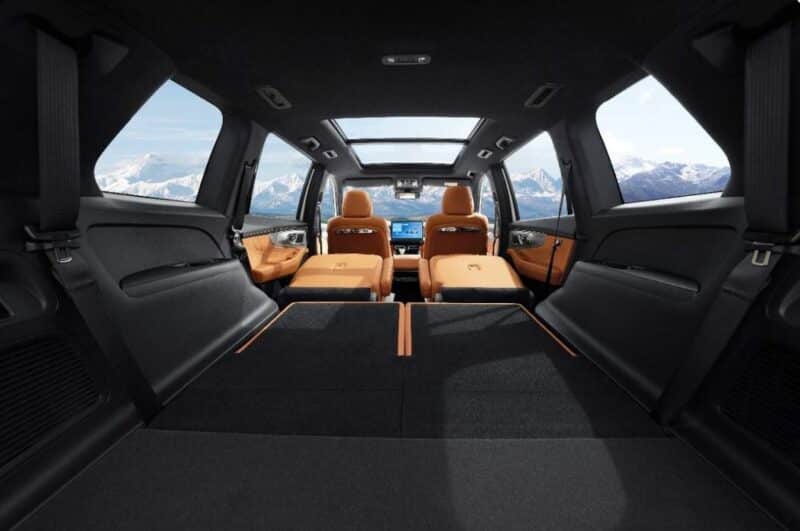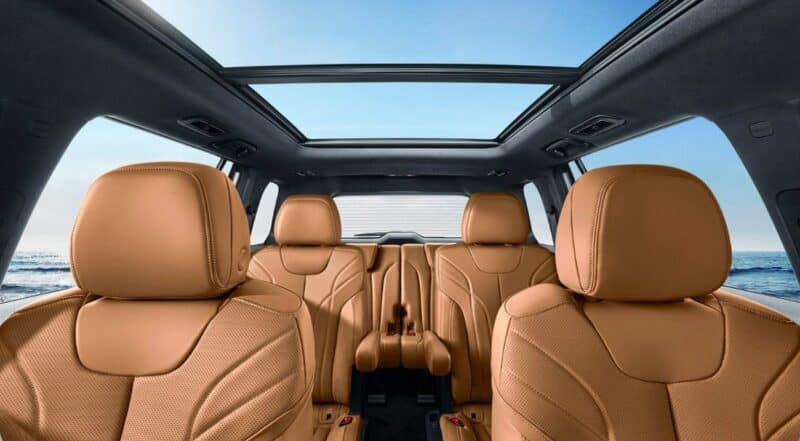 The interior is available in a 2-3-2 seven-seat or 2-2-2 six-seater layout. It is worth pointing out that the second-row queen-size recliner can be combined with the first row to form a bed. The second-row seat backrest is adjustable in eight levels and supports a 131° adjustable range.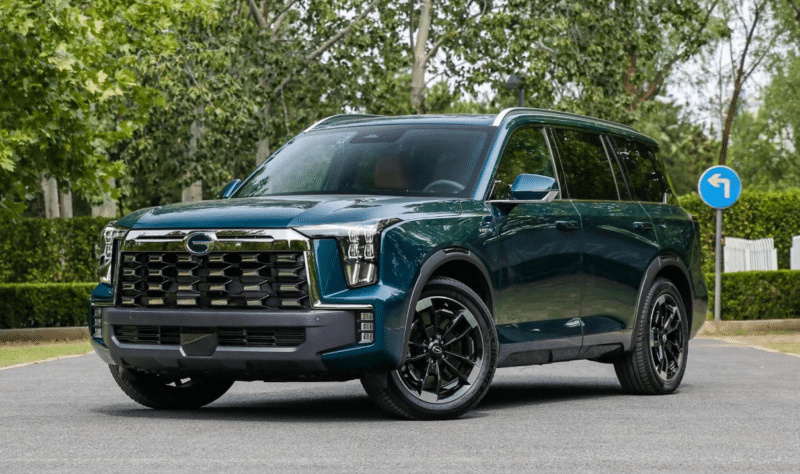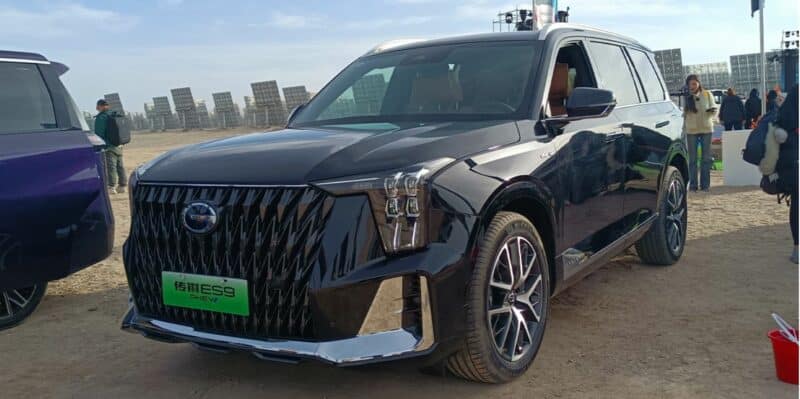 Two front-face designs are available for the PHEV Pro/Max and Traveller Pro/Max models.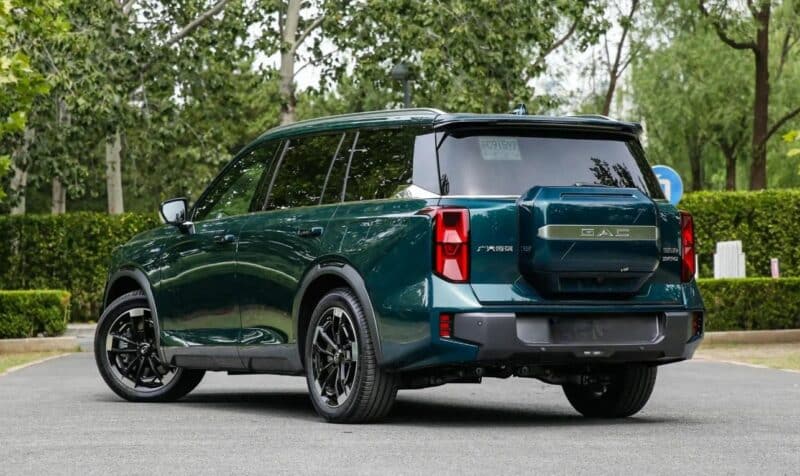 At the rear, the Traveller Pro/Max models are equipped with an external box for additional storage space, and at the same time, give off an off-road atmosphere.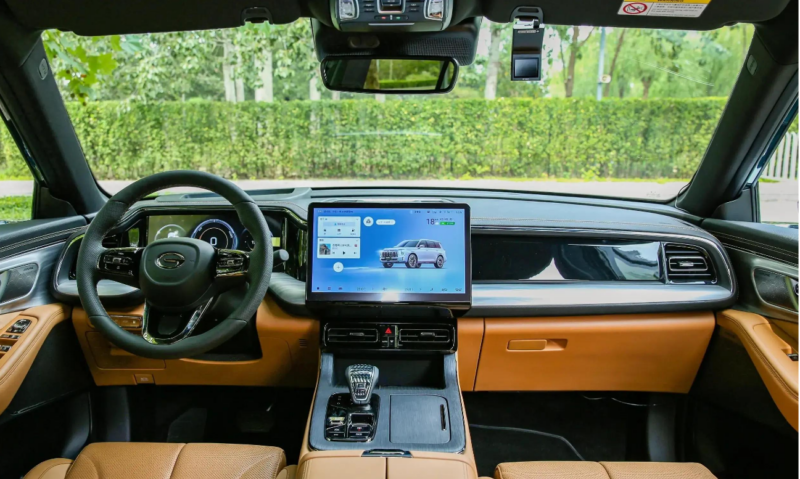 The interior has a 14.6-inch central control screen with a built-in Qualcomm Snapdragon 8155 chip, a 12.3-inch full LCD instrument panel, a 30-inch AR0HUD, and an oval-shaped three-spoke steering wheel. Wireless charging is supported on the center console.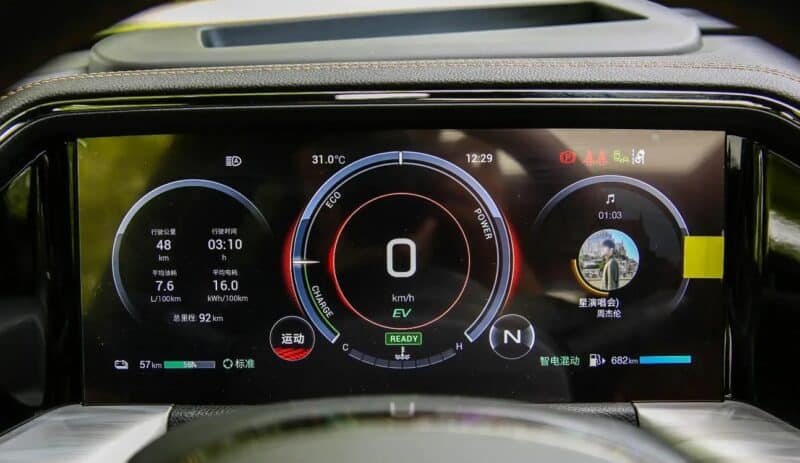 In addition, the cockpit is powered by the ADiGO 4.0 intelligent driving connected ecosystem developed by GAC, which can realize level 2+ advanced driving assistance capabilities.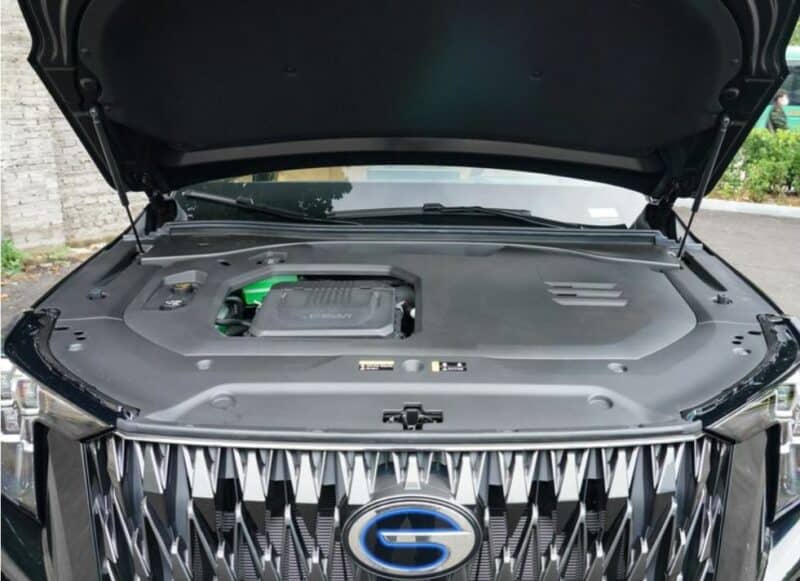 Power comes from a plug-in hybrid system consisting of a 2.0T engine and an electric motor, mated to a 2-speed DHT. The 2.0T engine outputs 140 kW/330 Nm while the electric motor outputs 110 kW/300 Nm. The official 0 – 100 km/h acceleration time is 8 seconds and the fuel consumption rate per 100 km is 6.18L. Its 25.57 kWh ternary lithium battery pack provides a CLTC pure electric cruising range of 143 km. The comprehensive CLTC range is as high as 1,215 km under a full tank and full charge. Furthermore, both fast and slow charging are supported. Under fast charging mode, it only takes 21.6 minutes to charge the battery from 30% to 80%.