BYD signed a 10 billion yuan (1.4 billion USD) contract for a new battery plant in Xuzhou, a city about halfway between Beijing and Shanghai. The annual output capacity of 30 GWh will make it the world's largest sodium-ion battery plant.
On November 18, BYD's subsidiary Findreams Battery and tricycle giant Huaihai Group signed an agreement to build a 10 billion yuan sodium-ion battery plant together, ITHouse reported. The signing ceremony took place in BYD's HQ in Shenzhen.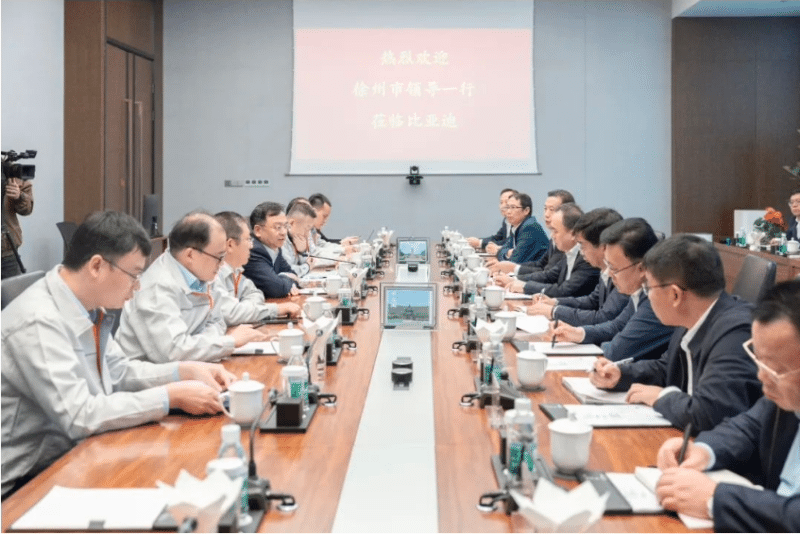 Companies announced they would make Xuzhou the center of battery production for micro vehicles and scooters as those EVs will have the best use of sodium-ion packs.
This is not the first cooperation between BYD and Huaihai Group, as both companies teamed up to build a standard battery plant in November 2022. They jointly invested 10 billion yuan. The 310,000 square meters factory is nearly ready, with trial production to start in March 2024.
Sodium-ion development in 2023
BYD Seagull was rumored to be the first mass-produced EV with a sodium-ion battery. However, when it was launched in April, it came with a standard LFP Blade battery from BYD.
Other Chinese manufacturers are also not sleeping. CATL announced in April the first automaker to use its Na-ion batteries will be Chery Auto's iCar brand. However, no progress since then has been announced.
In February, Chinese battery maker Hina unveiled the first EV with a sodium-ion battery inside. The car powered by Hina battery was the Sehol E10X, made by a Volkswagen-JAC Chinese joint venture. The sodium pack had a capacity of 25 kWh, an energy density of 120 Wh/kg, and a range of 250 km. However, the battery wasn't mass-produced as it was a prototype for testing purposes.
The latest Chinese battery maker to announce a sodium-ion battery plant was Jiangsu Zoolnasm. The company will build a facility with an annual production of 20 GWh sodium cells. The battery plant construction started on November 19 in Guangde, Anhui province.
Editor's comment
With many new battery prototypes featuring various more or less reasonable chemistries, it isn't easy to keep track of which will make it to mass production and which stay just samples. So it is good to see sodium-ion batteries are here to stay.
Thanks to its lower cost and smaller energy density, sodium-ion batteries will be installed on cheaper EVs, like entry-level hatchbacks, electric scooters, or tricycles. Sodium batteries' mass production will ease pressure on precious metals extractions, as they don't need lithium (sodium will replace it as cathode material) or any other material that seems problematic, such as cobalt used in ternary NMC batteries (NMC packs have the high energy density and are being used in top trim EVs).
Let's sum up sodium-ion pros and cons:
Pros:
Generally safer than lithium batteries
Better performance in cold temperatures
Slower discharge rate
Cheaper to produce
Better for the environment
Cons:
Slower charge rate
Lower attainable voltage
Lower energy density than LFP