On March 30, BYD Seagull's official pictures were revealed. The budget EV is underpinned by BYD's e-platform 3.0 and will have a 55 kW or 75 kW TZ180XSH motor powered by an LFP Blade battery suitable for a 405 km CLTC range and a top speed of 130km/h. According to previous reports, Seagull will be the first car to feature BYD's sodium-ion battery.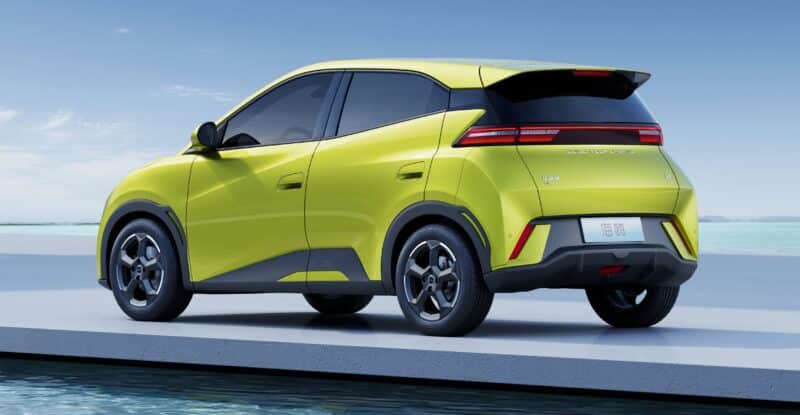 The official price of the Seagull will be between 80,000 yuan – 100,000 yuan ($11,600 – $15,600), according to BYD. However, the dealer's marketing material leaked two weeks ago revealed that the pricing would start at 65,000 yuan ($9,500). BYD denied this information. BYD dealers, like other dealers, have some flexibility when setting up the final retail price and don't always follow the official MSRP. China is currently in the mild of a price war that Tesla started in January, and dealers' price cuts for both EVs and ICE are as high as $14,000 for some models, for example, the BMW i3.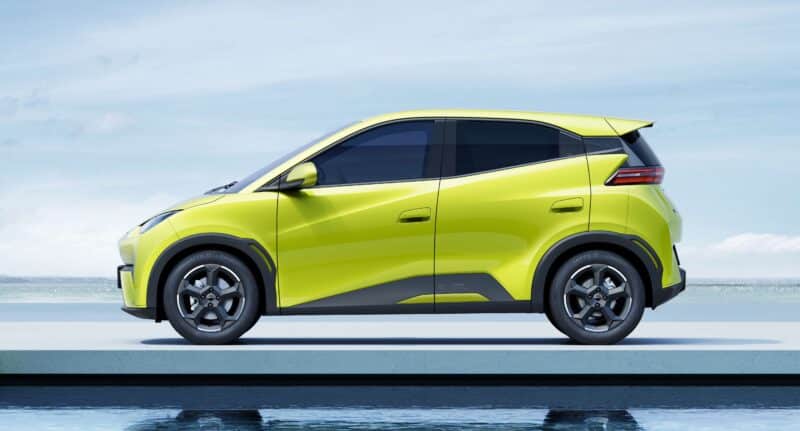 BYD Seagull is part of the Ocean series and will be an entry-level car in the company's lineup, positioned under Dolphin, which costs 116,800 – 136,800 yuan (16,700 – 19,600 USD). Other cars in the Ocean series are the Seal sedan and Sea Lion SUV, to be launched in Q2 2023.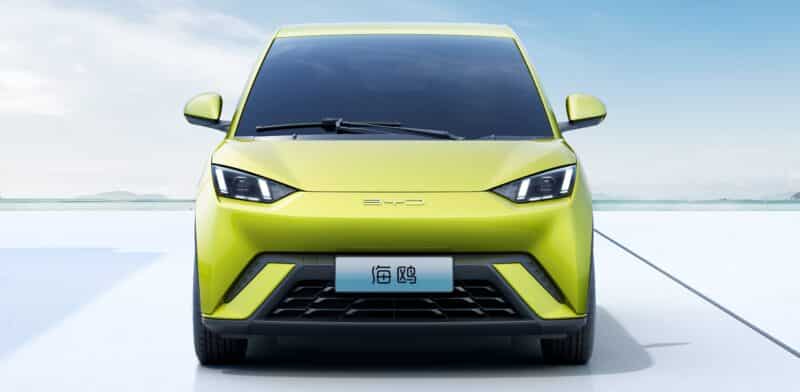 The size of the Seagull is 3780/1715/1540 mm with a wheelbase of 2500 mm. It is a 4-seater with 5 doors. According to currently released information, it will have two battery options, 30 kWh and 38 kWh, good for 305 km and 405 km, respectively. In China, it will compete with SAIC-GM joint venture's Wuling Bingo, which has dimensions 3950/1708/1580 mm, a wheelbase of 2560 mm, and a price starting at 59,8000 yuan ($8,700). Bingo has a 333 km range and a 50 kW motor.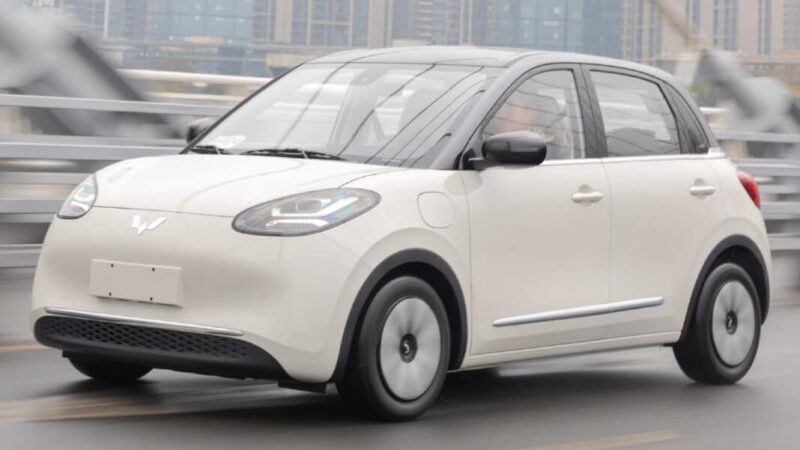 The Chinese Ministry of Information previously revealed the Seagull during the homologation process, and the Seagull will have an official public debut on April 18 at the Shanghai Auto show.
Sodium-ion batteries
On November 22 last year, Sohu reported that BYD plans to start mass production of sodium-ion batteries in Q2 2023, and the first cars to get will be the 2023 generation BYD Qin, Dolphin, and the newly launched Seagull. As CarNewsChina reported earlier, the Qin will be launched on April 7.
Later on November 30, Sina news reported that BYD Seagull might be the first vehicle to get the sodium-ion battery. According to the report, Seagull will be launched with two battery pack options – LFP Blade battery suitable for a 405 km range and the second, smaller sodium-ion suitable for a 305 km range.
According to the report, BYD was supposed to proceed with testing their EVs with sodium-ion batteries last December. If tests were successful, BYD was supposed to include sodium-ion batteries in all their sub-200,000 yuan ($29,000) cars. No information from BYD was issued regarding sodium-ion battery testing as of today.
In February 2023, Volkswagen's Chinese joint venture with JAC revealed the first vehicle with a sodium-ion battery – Sehol EX10. However, it wasn't the product of mass production but for testing purposes. The test vehicle had a battery pack with a capacity of 25 kWh and an energy density of 120 Wh/kg. The sodium-ion EX10 has a range of 252 km and supports fast charging of 3C to 4C. The battery pack uses cells with an energy density of 140 Wh/kg.
Meanwhile, CATL revealed sodium-ion batteries in 2021 but didn't announce mass production or whether the automaker would include their batteries in its EVs.
Editor's comment
The mass-produced sodium ion batteries inside BYD Seagull would be a pretty big deal. First, there were NMC (ternary) batteries – their main problem was lots of precious metals inside, such as cobalt and nickel. LFP batteries were slowly replacing them as they don't need many precious metals, but they need lots of lithium. And here come sodium-ion batteries that don't need lithium at all; the sodium it needs can be found nearly anywhere. And there are other benefits:

Benefits:
Safer than lithium batteries
Better ability to withstand cold temperatures
Slower discharge rate
Cheaper to produce
Better for the environment
But there are still some disadvantages:
Slower charge rate
Lower attainable voltage
Lower energy density
We will keep an eye on Seagull and keep you informed.