Another extremely tuned Citroen Fukan from China, well, not that extreme but still 8 outta 10. The good car got an entirely new front with big head lights and a huge spoiler, car got a new matte-white paint job as well. The front, makes a good start…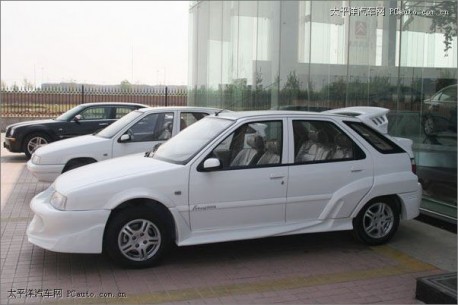 This once, was a family car. New tires, new alloys, I especially like the bodywork right before the rear wheel, very creative work there. The Citroen Fukang is a renamed Citroen ZX that was made in China by the Dongfeng-PSA joint venture, succeeded by the Elysee and C-Elysee.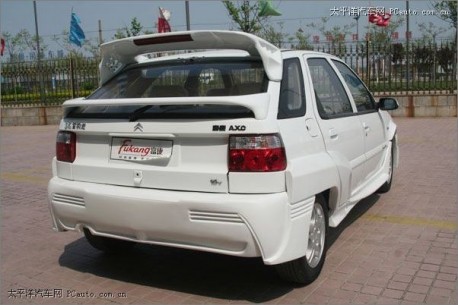 Back is the best. Lotta extra plastic again and two big wings. This must be the whitest Fukan ever. Great car!, approved! 'AXC' means it was some sort of super-luxury edition, didn't have anything to do with the Citroen AX.
Via: PCauto.