One of the most extreme vehicles I have ever seen in Beijing, parked in a quiet street a few kilometers north from my home. It is a Batmobile-iRobot car in two-tone color scheme and some extra wings. This madness, madness is good!, is based on a Citroen Fukang hatchback.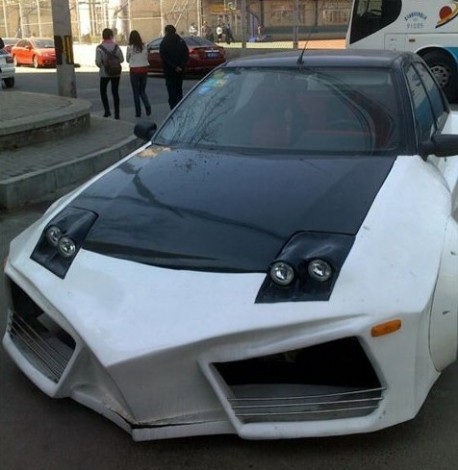 Some Lamborghini influences here. The Fukang is a renamed Citroen ZX that was made in China by the Dongfeng-PSA joint venture, succeeded bu the Elysee and C-Elysee. The brilliant white 'n black car didn't have license plates. The whole shell seemed to be made of some plastic-foam-stuff. Didn't feel very strong. However that, the owner certainly spend a lot of time of it.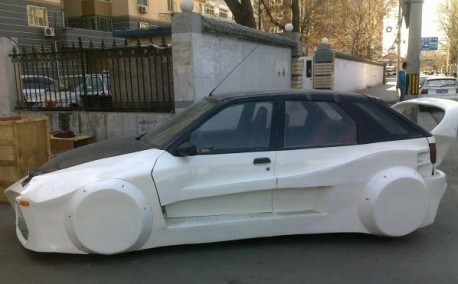 The original Fukang/ZX is still recognizable from the side, but only just…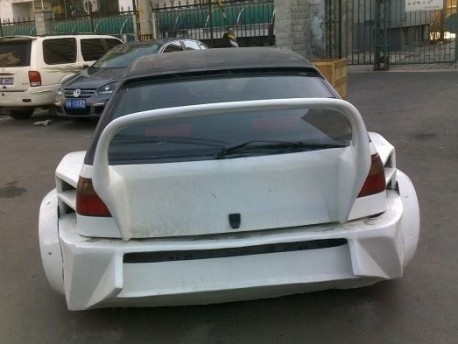 I hang around for a while hoping the owner would show up, but after half an hour I gave up, too damn cold these days in Beijing! Well, a brilliant machine is it, hope to see it fly by one day.