When I wrote an article about the history of the Volkswagen Santana in China I came across many interesting pics of modified Santana's. The pics didn't really fit in the history so I saved them for another day. That day is today!, here we go, Chinese Volkswagen Santana madness! On the first pic a brilliant blue example with a bang new front.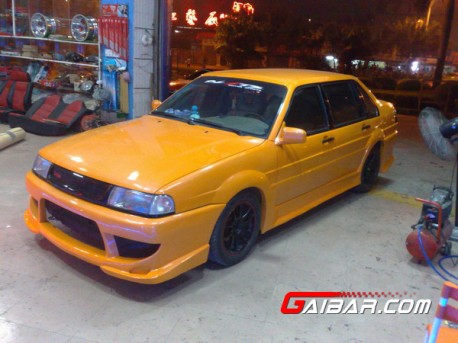 Egg-yellow is always a good color for a Volkswagen Santana 2000. Fat body kit with coolio blacked out wheels.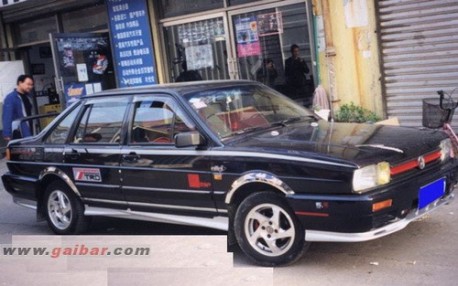 White body kit on a black car, an interesting experiment in good taste. Nice wheels.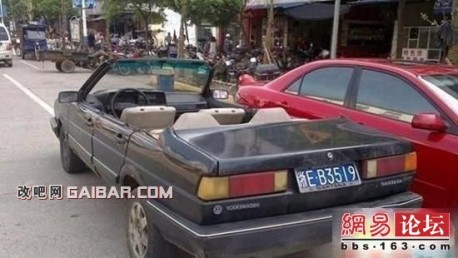 "We don't need no roof up here in China!", an interesting Santana convertible.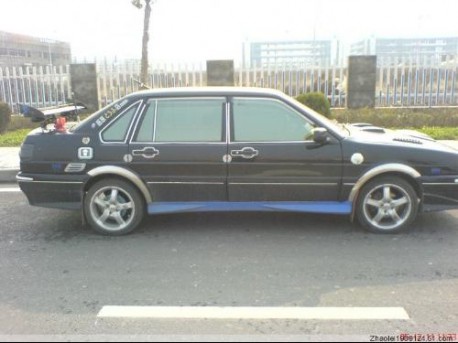 Santana 2000 with a few inches extra chrome. Lotta things going on on the bonnet, all to suck some extra air into that mighty 1.8.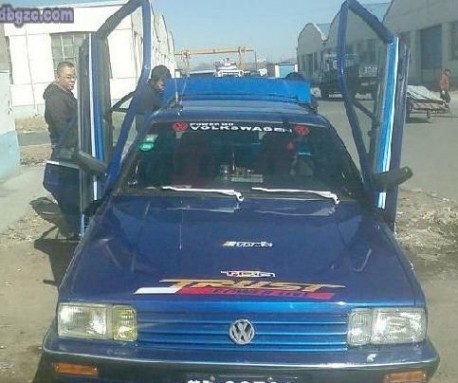 Yez this is what we like, Lambo-doors!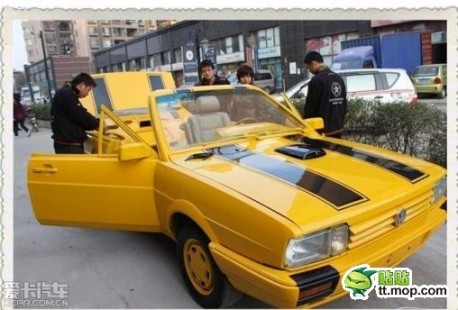 This one went to the movies, without a roof, the Bumblebee Santana.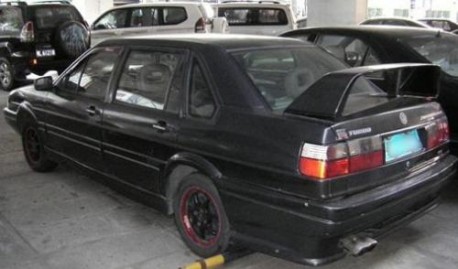 Wing was so big the tires had to be very small. Won't corner well.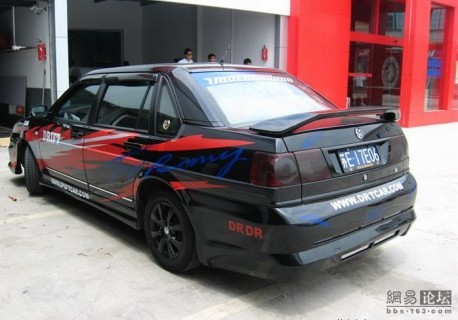 Very neat, almost seems a professional job.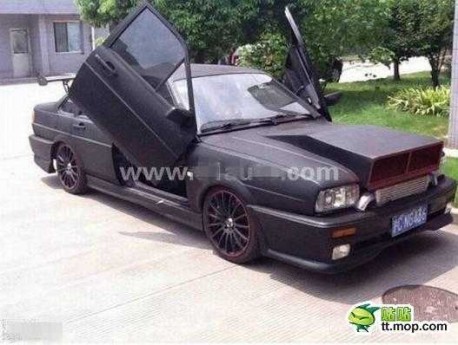 Another movie fan. The famous Santana Batmobile. Great piece of work this is, huge bodykit, big wing on the back, blacked out wheels, Lambo-doors and a jet-engine up front. Gotham, here it comes…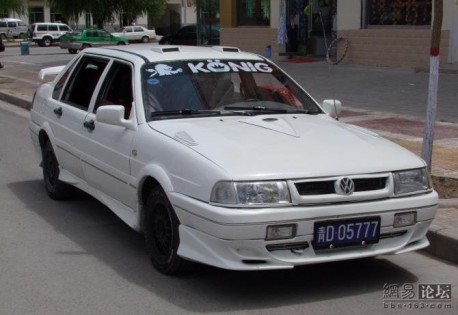 Konig, means 'king' in German, note small crown on windshield. Great front with DTM-style spoiler.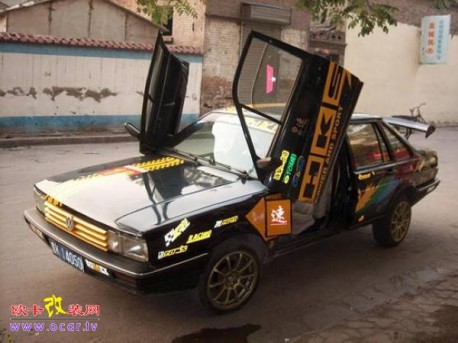 This beauty is my winner today. High on its wheels, Lambo-doors, a big wing and a great mess of stickers. Good car.