This is the Volkswagen ID.Aero, a new electric sedan that will compete with the Tesla Model 3 and a ton of Chinese competitors. Yesterday, Volkswagen released the media images of the ID.Aero, and today we have the very first images of the actual car.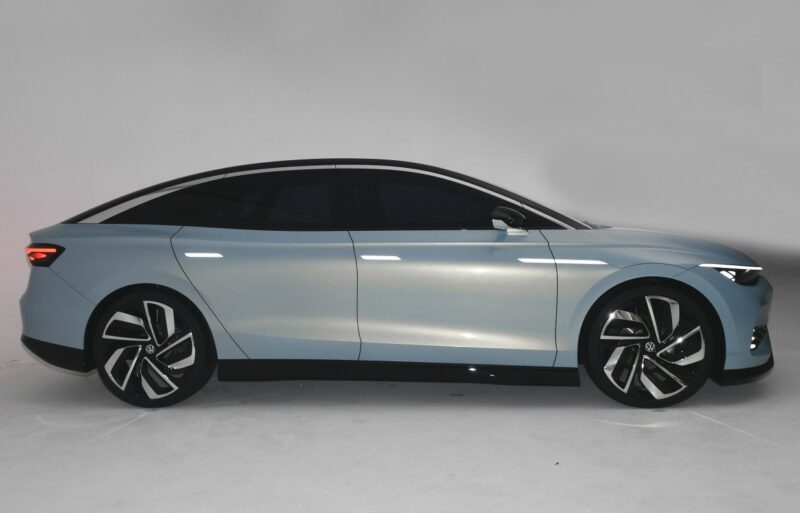 The Volkswagen ID.Aero is an attractive four-door fastback sedan coupe with a waistline running from the front to the rear of the car, with a black roof with a silver frame. It has a long wheelbase and rounded arches, with big 22 inch wheels and pop-out door handles. Size: 4975/1897/1528mm, with a 2966mm wheelbase.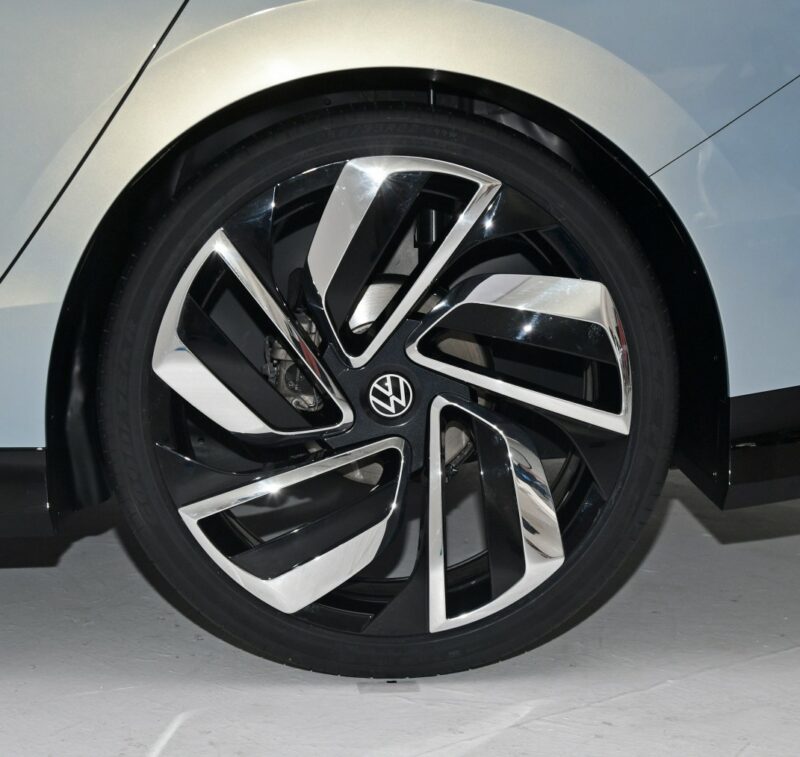 The ID.Aero is officially still a concept, but the real thing will look very similar. Volkswagen describes the ID.Aero as a "premium mid-sized sedan for upper-model class Chinese families", and it is mainly intended for the Chinese car market. Production in China will start in 2023, production for North America and Europe will start in 2024.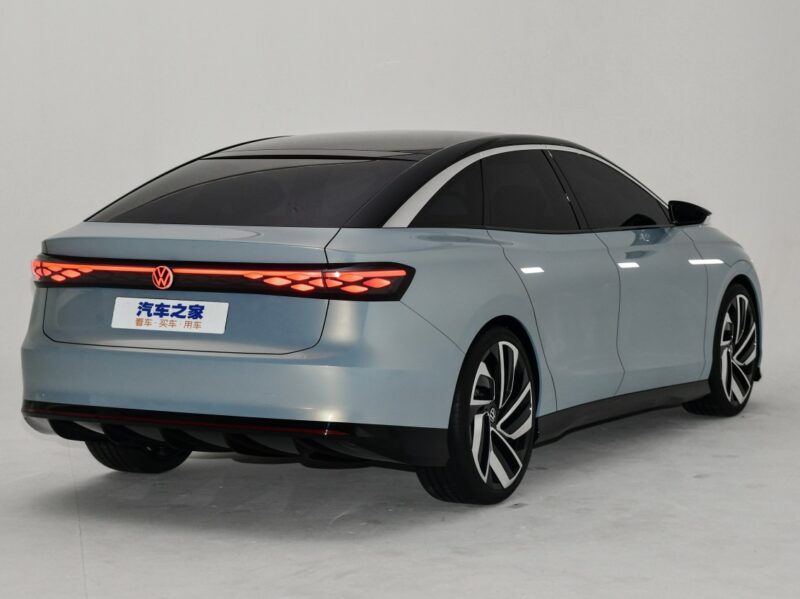 The rear light unit is a beauty, with a lightened VW logo in the middle. The ID.Aero is a slippery car with a drag coefficient of only 0.23cd. Base battery will be a 77 kWh unit good for a 620 kilometer WLTP range. It is based on Volkswagen's MEB platform.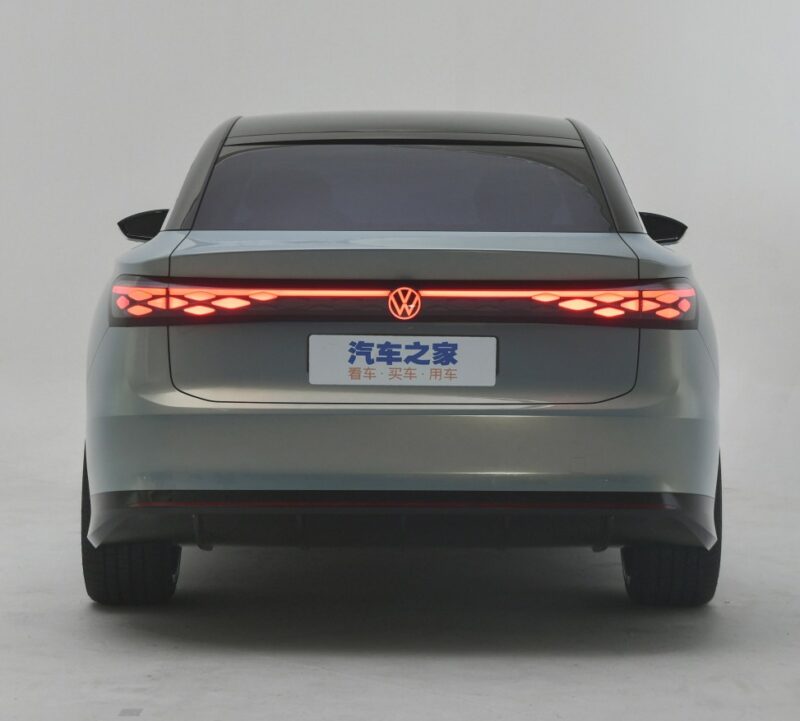 The Volkswagen ID.Aero will be a twin in China, just like so many other China-made Volkswagen cars. Both the SAIC-VW joint venture and the FAW-VW joint venture will produce the ID.Aero, under different names and with slightly different design details. Furthermore, Volkswagen China will also launch an Audi variant of the ID.Aero, which is expected for 2024. The Audi version will be more upmarket than the Volkswagen and feature a traditional-sedan design.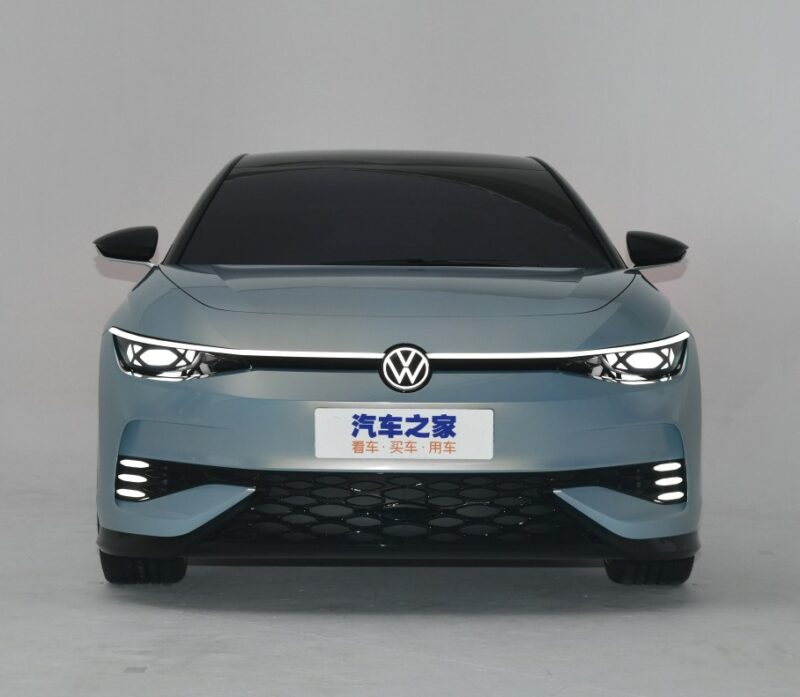 Volkswagen really needs a successful electric car in China. Sales of the other ID. cars are so far disappointing, mainly due to the ever intensifying competition from Chinese brands. Sedans are still very popular in China so it seems Volkswagen figured they may have some better luck with an electric sedan. Let's see how that works out.