The Maybach 62S is a rare beast, seeing one is special enough. Seeing two at the same time is very special but seeing three at the same moment in time is noting less than a miracle. Still, that is exactly what happened to a fortunate photographer in the great city of Yibin in Sichuan Province.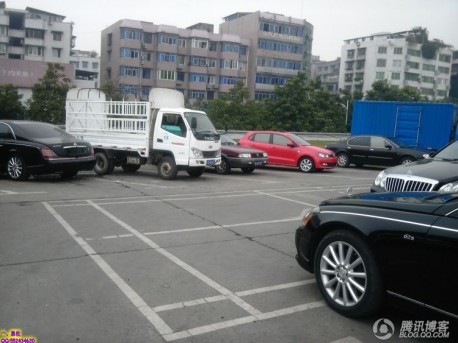 None of the massive luxury limousines got license plates. The photographer says the 62S' belong to a local '4S' dealer. According to Maybach's own website there isn't an official Maybach dealer in Yibing, they only got dealers in Beijing, Shanghai and Hong Kong. Maybach however has agreements with high-end auto dealers in other cities, the shop in Yibing is likely one of them.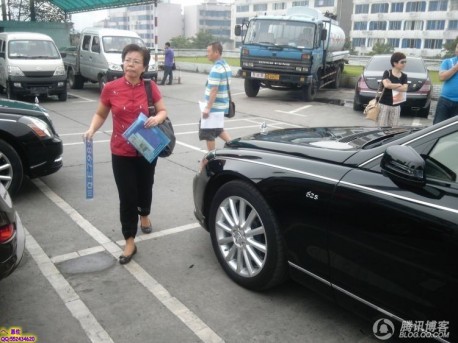 Maybach considers China as an imported market, for as long as the brand lives, that is… The restyled Maybach 62 debuted in Beijing in 2010, the new 62S a few months later in Chengdu, and Maybach launched an incredible ugly 57S China Special Edition in August last year.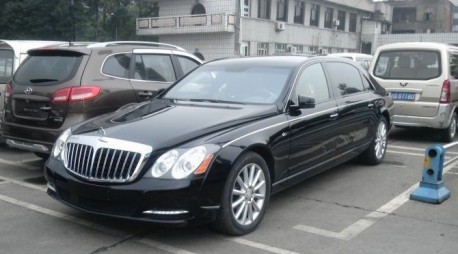 Yibin then. 4.4 million inhabitants. The city's industry focuses on electronics, food products, and power generation. It also produces paper, silk, and leather products. The surrounding region is rich in agricultural resources, growing rice, barley, oil seeds, sesame, and tea.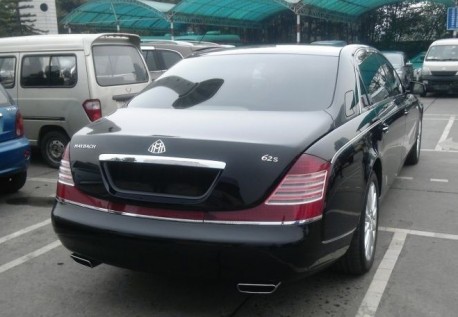 The largest employer in Yibin is Wuliangye Group, a company best known for Wuliangye, a traditional Chinese distilled liquor . The Wuliangye Group grew from a small company employing just 300 people in 1977 into a large company employing over 20,000 on a seven square kilometer plant.
The money for those three 62Sses comes from the booze indeed…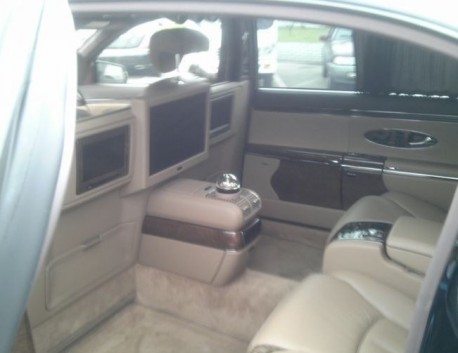 Price of the Maybach 62S starts at 10.7 million yuan, that is 1.66 million USD. Power comes from a mighty V12 that pumps out 612hp and 1000nm. Very neat.