This is the Mercedes-Benz Concept Style Coupe (CLS), a concept that previews the upcoming Mercedes-Benz CLA which will hit the markets in 2013. A very well-designed machine but its reception in China was not too well. I heard many people around me saying it was too small, and they are right, a Benz should be Big.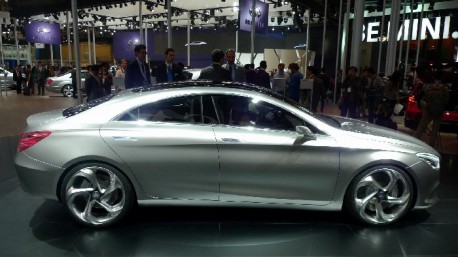 Power comes from a 2.0 turbo with 211hp, mated to a 7-speed dual clutch transmission. Nit a big engines, but at least it isn't something hybrid or electric.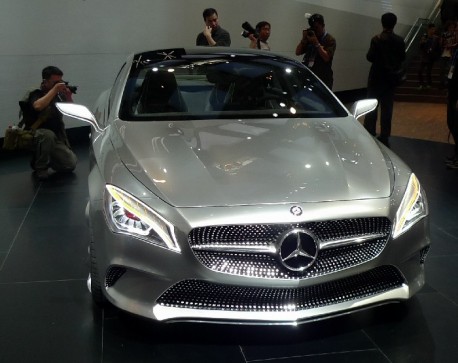 The Mercedes-Benz CLA four-door coupe is based on Benz' MFA platform that underpins the A and B-class. Top of the line will be a CLA 25 AMG which will get a nasty 2.0 turbo 4-cylinder with 350hp and 450nm. Base car will be the CLA 180 with a 122hp 1.6. Mercedes-Benz doesn't make the current  A and B in China and it won't make the next generation locally either. Both the A and B are available as imports but therefore expensive.