The Great Wall Haval H7 SUV debuted at the Beijing Auto Show, it will be listed on the China car market late this year. The Haval H7 is the production version of the Haval SC60 concept that debuted at the 2010 Beijing Auto Show. Greatwall hired a foreign model to stand by the H7, that is still kinda special in China. She said she was from Germany, her name was Marta. Hello Marta!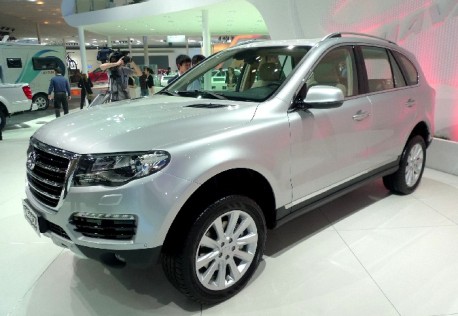 The H7 is a good looking, big SUV. Great Wall's design is getting better and better over the years. It lost the crappy Korean influences and is firmly on its own now. We say: good. The H7 is Great Wall's biggest car so far: 4800/1938/1785, wheelbase is 2915. curb weight is 2200 kg. Power comes from a new 2.0 turbo four-cylinder with 160kw and a very healthy 324nm, mated to a six-speed automatic. Top speed is 180km/h, 0-100 is gone in 10.6 seconds. The H7 comes standard with 4-wheel drive standard. Price will start around 150.000 yuan.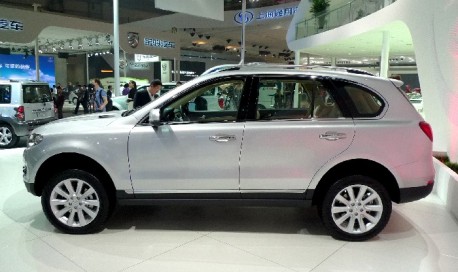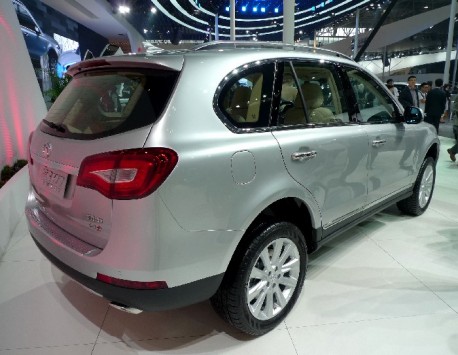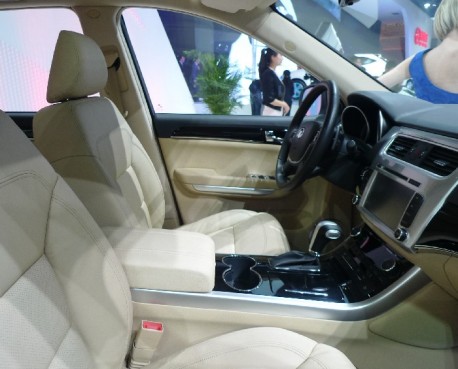 Very neat interior. Automatic gearbox here. Screen sits very low again, we see that a lotta times lately with Chinese car makers. A seriously dangerous development that will cause accidents because drivers have to look too far down and away from the road.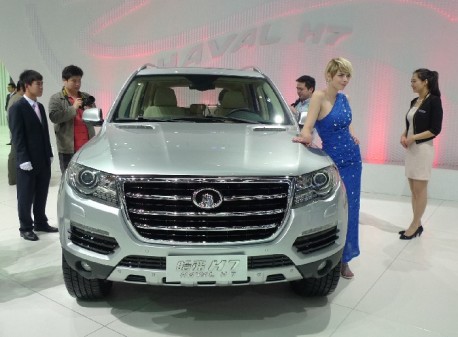 Bye Marta, have fun now…