This is the new BYD Qing concept, it debuted earlier this week at the Beijing Auto Show. The Qing wasn't as spectacular as we expected, it was basically no more than a slightly sexed up new BYD F3 with a hybrid drive-train. The Qing previews the replacement for the BYD F3DM, a hybrid based on the old F3 that was sold on the Chinese car market for a few years without much success. The Qing is expected to arrive at dealers near the end of this year.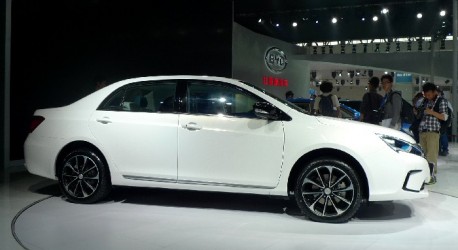 The Qin is a 'dual-mode electric vehicle', is has two ways of powering the wheels: pure electric mode (EV ) and hybrid mode (HEV). In the hybrid mode power comes from a 1.5L turbo-charged direct-injected engine, it is used mainly for recharging the battery. Range in pure electric mode is about 50km. 0-100 is gone in 6.9 seconds. Price is expected to start around 150.000 yuan but with subsidies this can go down to 80.000.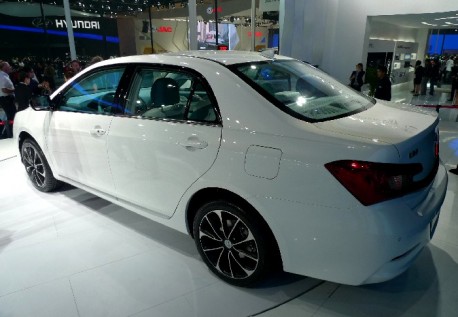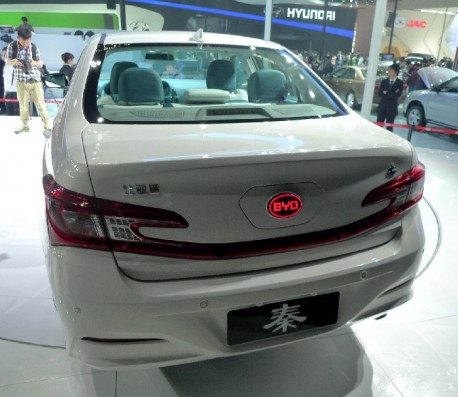 An evil smile at the back.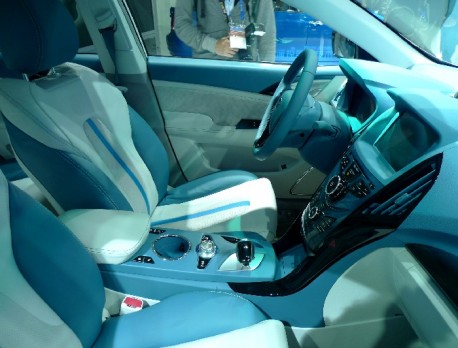 Interior much more luxurious and blue than F3's, will likely all disappear on production car.