Production of the new Volkswagen Jetta will start this year, Volkswagen plans to make 50.000 units in 2012. Production of the very good and very old MK2 Volkswagen Jetta will finally stop in early 2013. The  new Jetta, cone named 'Jetta NF', is based on the China-made Volkswagen Polo sedan but it will be much cheaper. The platform is called 'A-Entry' and will also underpin the new Volkswagen Santana and the new Skoda Rapid.

This is Volkswagen's production plan for the Jetta NF, very ambitious indeed, 250.000 in 2013 up until 350.000 in 2019. Volkswagen sold 2.26 million cars in China in total in 2011. The Jetta NF will be made by the FAW-Volkswagen joint venture, just like the old one. The new Jetta however will be made in two factories, in Changchun and in Chengdu, where the old Jetta is only made in Changchun, home-base of the joint venture.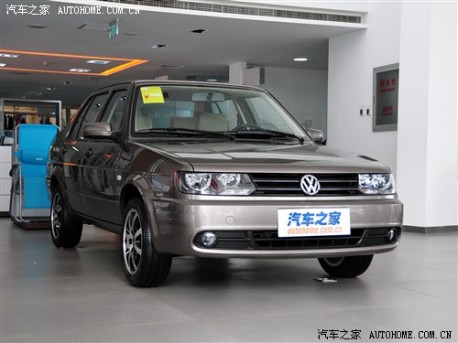 Current FAW-Volkswagen Jetta.
Via: Autohome.