A 27-year old Chinese man has won a BMW 1-series after touching it for 87 hours in a mad competition that took a bit longer than the organizers had expected. The competition was part of a promotion for a real estate sales program. It attracted more than 120 participants, who were required to keep one hand on the car. Lucky Song Changjiang, pictured, won the match but won't 'own' his prize, he can only use it for five years after which he has to return the vehicle.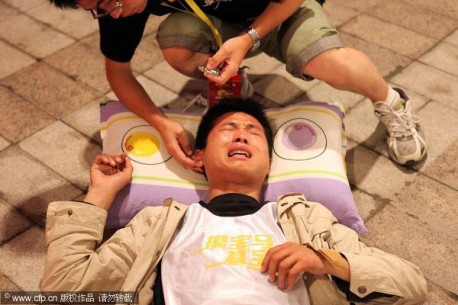 The other participants were, well, less lucky. Some just collapsed, completely exhausted. The participants were allowed short breaks to go to the toilet and eat a few snacks, no break however was longer than 15 minutes. BMW had nothing to do with the crazy competition but must be very happy to see what potential customers will do to get one of their cars…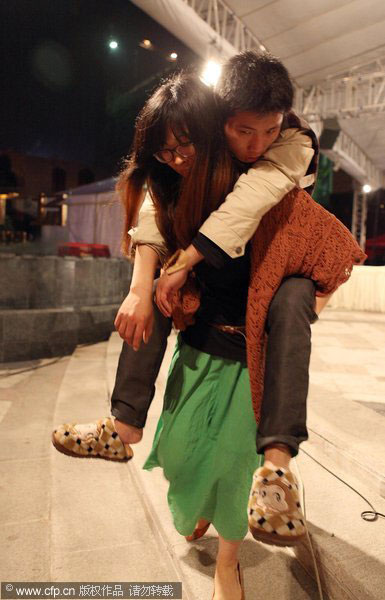 Some were so tired they couldn't walk anymore. This particular participant fortunately had himself a strong girlfriend, but still no BMW.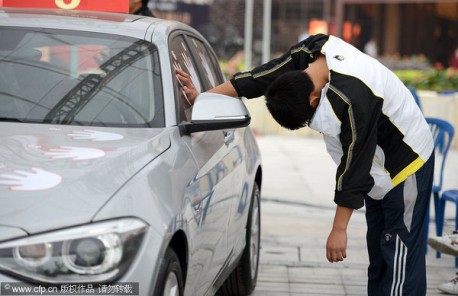 Just a little bit longer!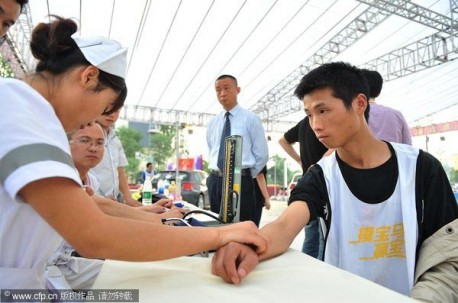 Medical staff was on the scene to check blood pressure.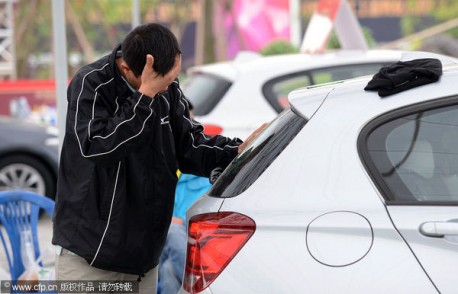 "What am I doing here?"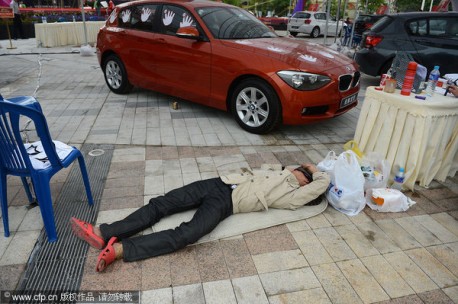 No more BMW-touching for this man!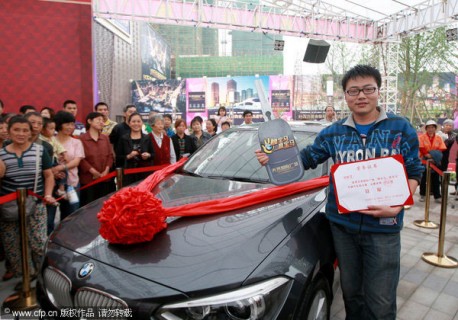 Song Changjiang, a true Chinese hero, happy after 87 hours.
Via: ChinaDaily.