Fuel efficient cars are slowly becoming worth selling on the Chinese car market. Fuel prices are up and some car buyers even start to care a bit about penguins.  Volkswagen is first to spot the new trend, the brand earlier launched to Golf Bluemotion and is now working on the Passat Bluemotion.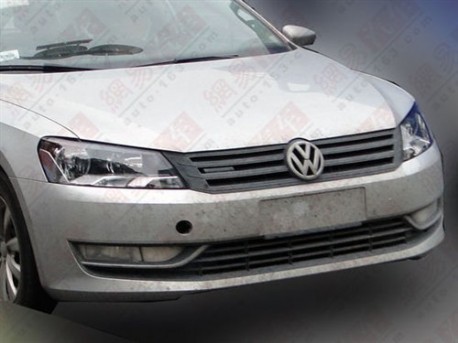 The Passat Bluemotion will be launched later this year, likely at the Guangzhou Auto Show in November. It will be made in China by the Shanghai-Volkswagen joint venture that also makes the normal Passat. Power comes from the 131hp 1.4 TSI, penguined up by a start/stop system, a brake energy recovery system and low resistance tires. Optical changes are otherwise small with a slightly different front and some Bluemotion-badges.
The normal China-made Passat comes with four engines: 1.4 TSI, 1.8 TSI, 2.0 TSI and a 3.0 V6. Price starts at 194.800 yuan and ends at 322.800 yuan.
Via: Autohome.