The Bentley Mulsanne Diamond Jubilee Edition is a China-only special edition of the Bentley Mulsanne limousine. Bentley will only make 60 to celebrate the British Queen Elizabeth sitting on the throne for 60 years. Wealthy Chinese car buyers dig everything that smells like royalty so the special will no doubt sell out fast, despite its 6.88 million yuan (1.09 million USD) price tag. This interesting purple-black car is the first Diamond Jubilee we see in the wild.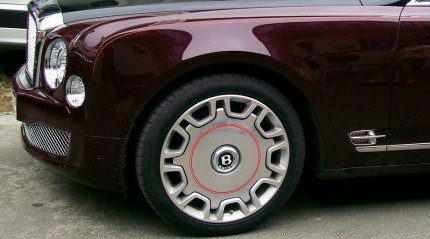 The Jubilee comes with a long list of special thingies inside and out, including these weird red circles on the alloys. Please check the whole list of extra pretty in our earlier article on this funny Bentley. The engine is unchanged; 6.75 liter twin-turbo V8 with 513hp and 1020nm.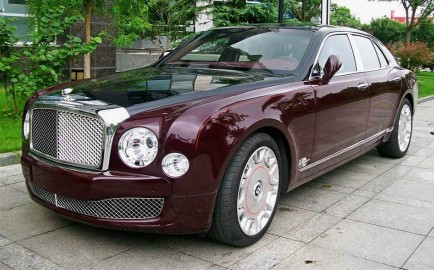 Grille extra chromed, that is very good… The Jubilee is the third China-only special from Bentley, earlier on they launched the Flying Spur Speed China and the idiotic Flying Spur Linley for Bentley. There is likely more to come, Bentley needs to keep China happy since it became its largest market worldwide in April this year.