A very fine Bentley Continental Flying Spur Speed China, seen by reader ZZ in an underground parking lot in the great city of Guangzhou in Guangdong Province. The Speed China was a China-special that debuted at the April 2010 Beijing Auto Show. It was launched at the Chinese car market in August 2010 for 3,980.000 yuan or 568.000 US dollar.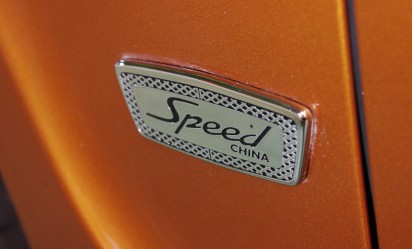 The Speed China came with special paint, special alloys, a special interior and sure a lotta Speed China-badges. It was basically unlimited but was only available in the 2010 model year. Special editions, especially when only for China, are very popular among wealthy Chinese car buyers. Still, this is the very first time I see a Speed China in the wild. This particular car has kinda strange plates which seem to indicate it still belongs to a dealer, which probably kept it safe to sell it for even more money later! Engine was unchanged at 610hp and 750nm.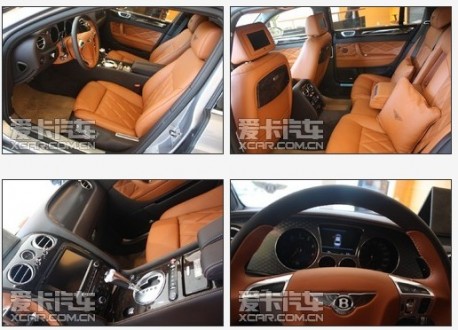 The interior, me dig those little pillows in the back… (pic from another car).