A rare W126 Mercedes-Benz 560 SEL, seen standing lonely on a hotel parking lot in western Beijing. This particular Benz is especially rare because it is a US-spec W126, recognizable by the different design of the head lights. The vehicle has a black license plate, indicating it was imported by a foreign company, likely from the US.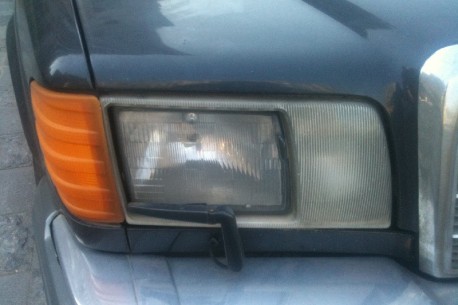 Foreign companies were until the early 1990's allowed to bring in their own cars, by that time China offered nothing but the Volkswagen Santana, the Beijing-Jeep and some other oddities. Many foreign companies used the law to earn some extra cash, and most so imported vehicles stayed in China long after the companies and their personnel were gone.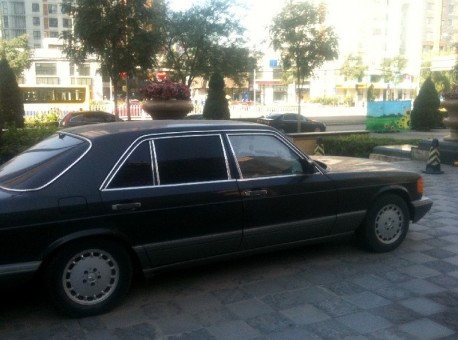 The W126 Mercedes-Benz S-Class was made from 1979 until 1992. The mighty 560 SEL was powered by a 5.6 liter V8, good for 268hp and 421nm, top speed was 250km/h. Our W16 collection: sporty 560 SEL, S280, really stretched, 500 SEL, 300SE, and abandoned.