My pants fell off when I met this perfect Mercedes-Benz 500 SEL in a residential area in Beijing. It looked like it was made yesterday, paint was flawless and all chrome was shiny. Wheels and alloys however are not original but they do seem period. Alloys a bit on the sporty side for such a distinguished German limousine…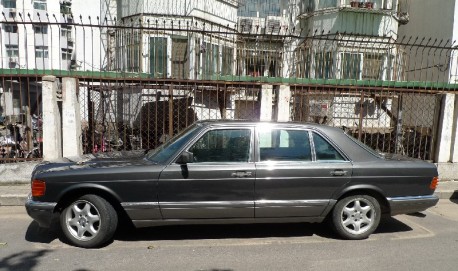 The W126 'S-class' was made from 1979 until 1991, engines ranged from the 2.8 six-in line from the 280S until the mighty 5.6 liter V8 from the 560SEC. This 500 SEL is the long-wheelbase version of the W126, stretched by 14 centimeter to a massive 5.160 meter. The gigantic 5.0 V8 pooped out 261hp and 405nm, good for a still very impressive 235km/h.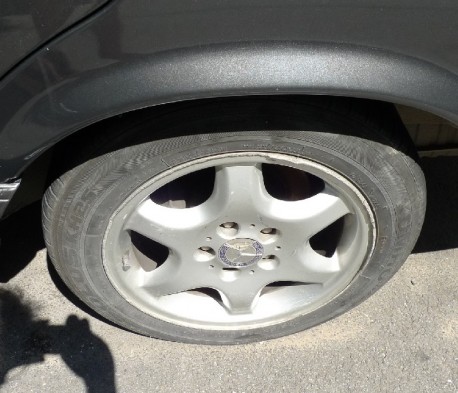 The W126 was never officially exported to China but the government bought at least a thousand cars for official use, some others came in via diplomatic channels and sure there was the gray market. Still, a W126 is a rare sight in Beijing but not that rare, only last month I met a fine W126 300SE.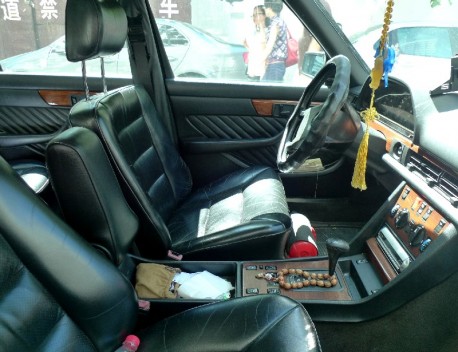 Interior looked very good except for the leather that was slightly worn. Wood still all right. Radio is new. Automatic gearbox. Bring-luck-thingies hanging from the mirror, because you never know… Old cars are relatively safe in Beijing because it is such a desert-dry city so rust doesn't have much chance. Lately strangely we have had craploads of rain here, the wettest summer in 60 years and such and such, hopefully the oldies survive until the super-dry winter starts in late October!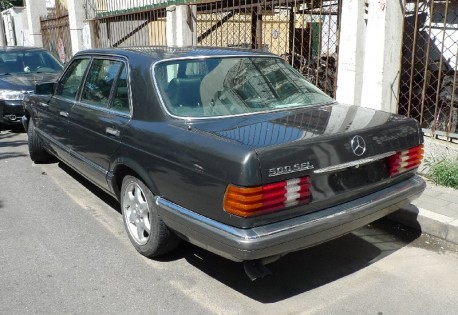 Big V8 needs a twin-exhaust pipe. No license plate at the back but it got one in front, 2012 insurance sticker sat behind the window; a legal German in China.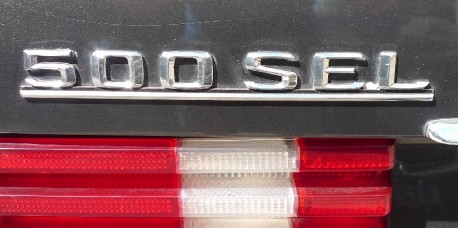 Chinese children don't steal this kinda stuff yet.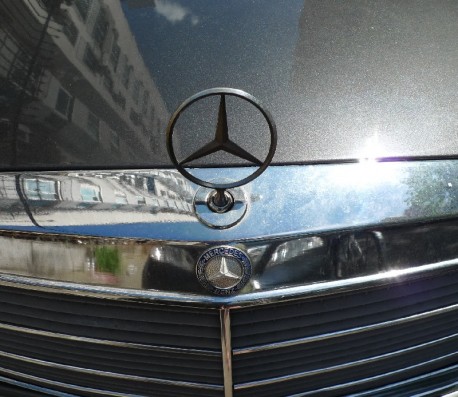 A proud Benz and proud it should be!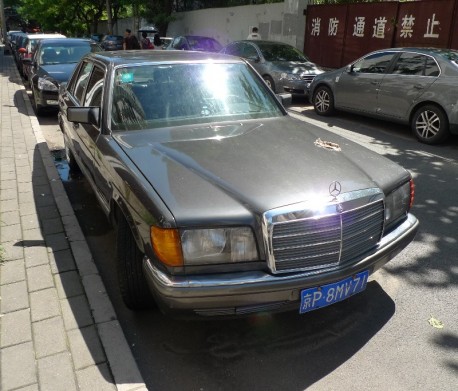 Thundering over the Great Wall straight to Mongolia, through Russia and Poland to Germany for a visit to the old factory, and then back again! Dreaming…