Here we have a very neat W126 Mercedes-Benz 300SE 'S-class'. I found this blue Benz in Beijing today and it just looked spotless. The W126 was never officially exported to China, this could be an ex-diplomat or a gray-market car. How it got here however matters not, because it is great to see it in town.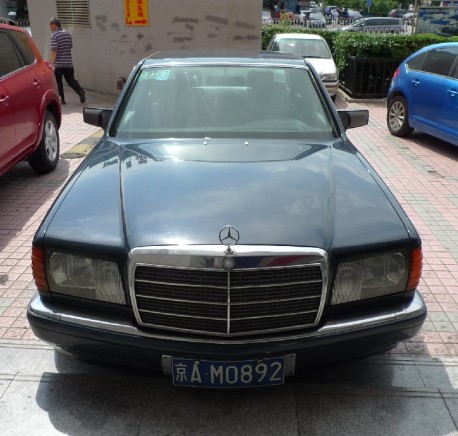 The W126 was made from 1979 until 1991, engines ranged from the 2.8 six-in line from the 280S until the mighty 5.6 liter V8 from the 560SEC. This great blue example is a 300SE powered by a 3.0 six-in line that was good for 185hp and 260nm. The 300SE was made from 1985 until 1991, it was the second best-selling W126 S-class after the 280SE with 105.422 cars.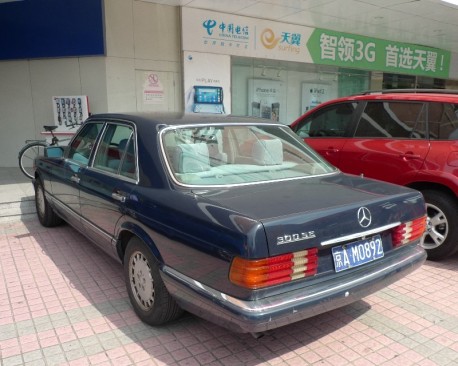 How many made it to China is sadly unknown. The 300E however is very rare because when Chinese buyers did all the trouble to import an S they usually went for the more expensive V8 powered models. This is only the first 300SE I've seen in China, compared with at least ten 500SE.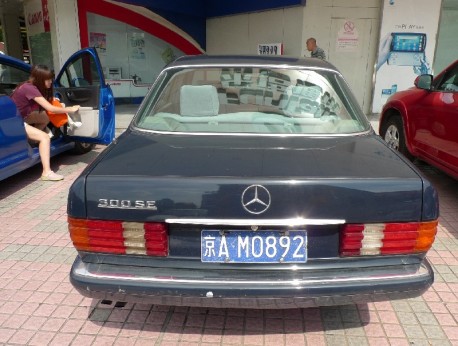 Note babe on the left.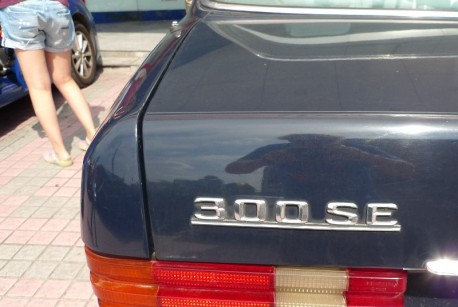 Note babe's behind on the left.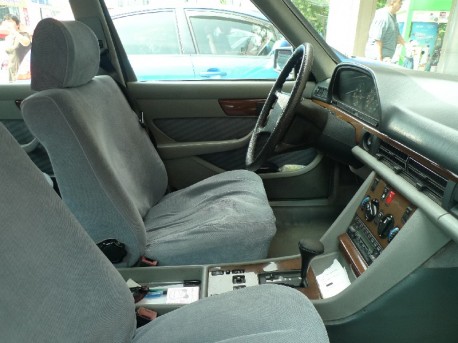 Interior was in very good shape as well. Leather seats protected by cheap seat-covers, as is the habit in China. When you see this in a brand-new car it doesn't make much sense, but look at this, surely the leather will be shiny as new. Too bad nobody can see it.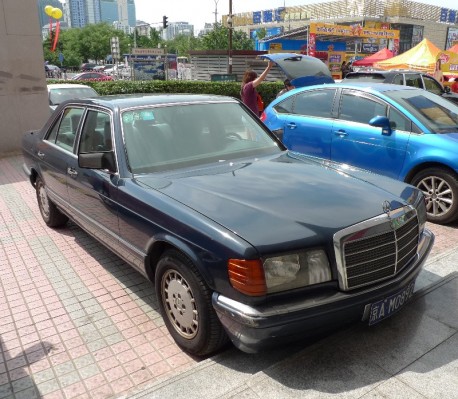 Great Benz in a great color; great car, in a great world…