An interesting double spot, a Mercedes-Benz W126 S280 and a gigantic Cadillac Sedan DeVille limousine, seen parked in a small park somewhere in north-west Beijing. A strange place to find such automobiles. After asking some locals who were sitting around I found out both cars belonged to a wedding company, they still used the Caddy but the Merc was left to rot.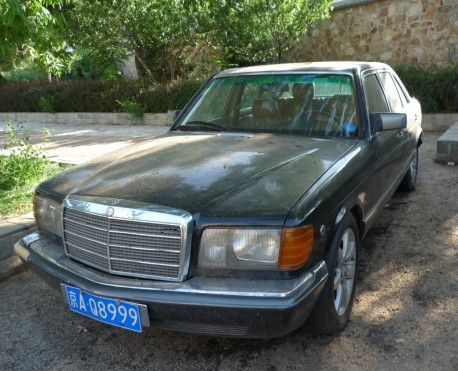 Big old S280 still loox presentable but does indeed need some work and that is a problem, the W126 was never officially exported to China so parts are very hard to get. The W126 'S-class' was made from 1979 until 1991, the S280 was powered by a 2.8 liter six-in line. Note hole for flagpole on the right just in front of the wheel, this is likely an ex-diplomatic car.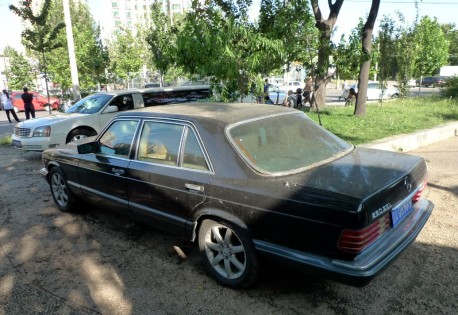 Damage around the rear wheel but it all would be an easy fix in Europe. Sadly, not in China. This S280 is the fourth W126 we see in China, earlier on we met a stretched example, a 500 SEL, and a 300SE.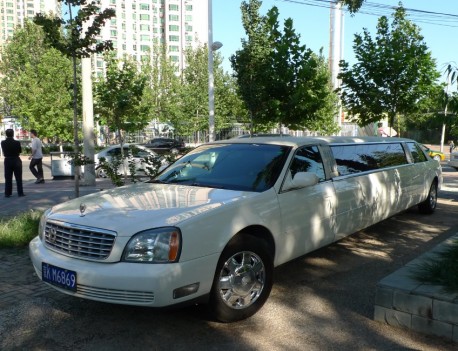 No for the gigantic Caddy! At least 10 meters long, painted in white for weddings and other miserable days. Note shiny alloys, that's America. Just like the W126 the Sedan DeVille was never exported to China, but some came in via the gray market. This limo sure needed a big boat! The 8th generation Sedan DeVille was made from 2000 to 2005. Power came from a 4.6 liter V8, good for 300hp which will be very necessary to pull this limo around.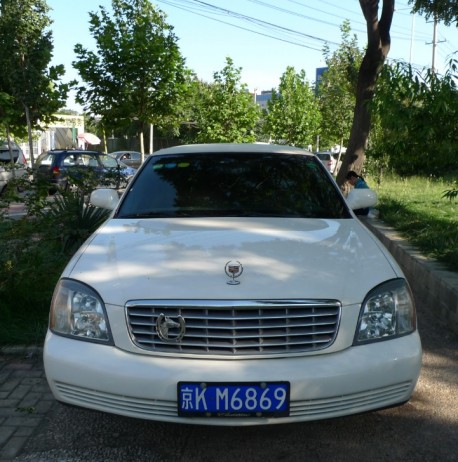 Horse shoe ornament in grille is very un-Chinese…