It is always sad to see a great car in sad shape. This abandoned W126 Mercedes-Benz S-class was in a very sorry state. Flat tires, a thick layer of dust, no plates, and the famous star was gone. I found this tired oldie in an alley not far from my home in Beijing.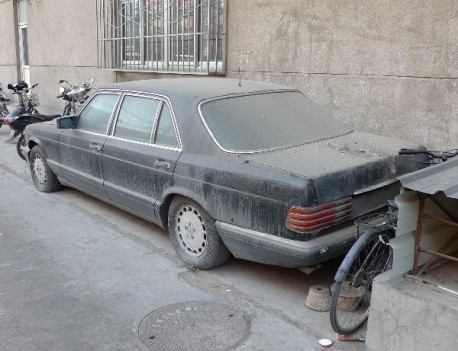 A remarkable find because Chinese people are now exactly known for throwing things away that are still useful. This strong German automobile surely is. This W126 was made from 1979 until 1991. By that time Benz didn't officially sell it in China although some were smuggled in via Hongkong and Guangzhou.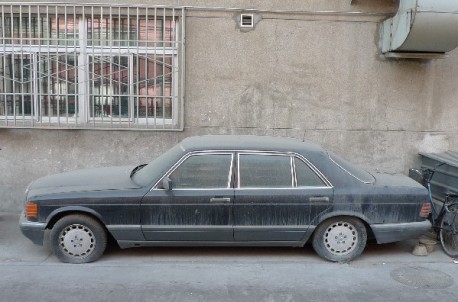 Merc dealers therefore can't support the W126, when something is broken every part has to be shipped from Germany. Maybe this car has some problem with the engine that the owner found too expensive to repair. But here I am speculating indeed…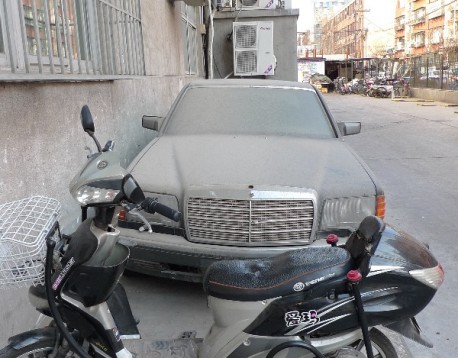 Electric bike seems in working order, better taken care for than Benz.