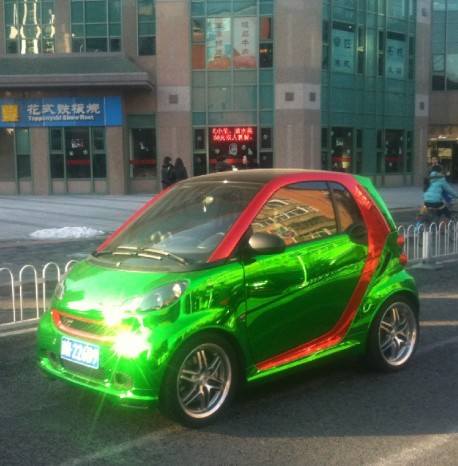 Early Thursday morning in Beijing, an ice cold dirty dark sky over the city, time so for Bling! Here we have an incredible blinged Smart ForTwo, seen on a street near my home, wrapped to the max in shiny green and some red.The vehicle is further made mad with low profile racy tires and very sporty 6-spoke alloys.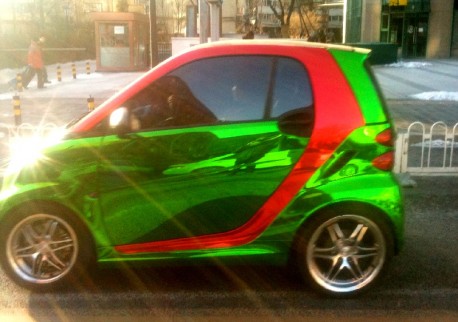 You can actually see me taking this picture, mirrored just under the window, standing in front of a white car on the other side of the street.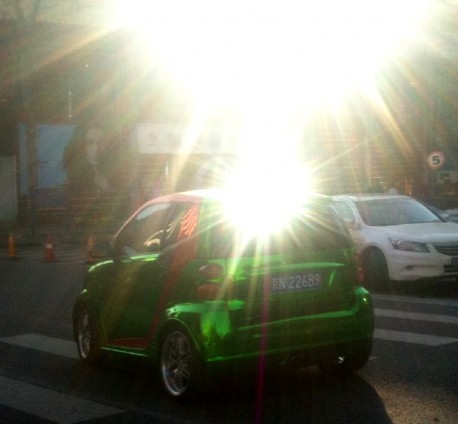 Shine on you crazy Smartcar! The big flash is the sun, the small flash is the sun reflecting on the roof of the vehicle. Some other interesting Smart cars we met in China: Roadster, ForSpeed, super wide,  Pink, police, Hello Kitty, Bling, diamond, NightOrange, and the Dragon Smart.