The Smart Fortwo is imported in China and mostly sold to womenfolk and strange men. Sales-numbers are low but those who do buy one tend to love it a lot. Here we have such somebody, a female Smart owner from a city somewhere in Henan Province. Most of the work went into the interior, with an interesting result. Let's have a look at few details of this masterpiece: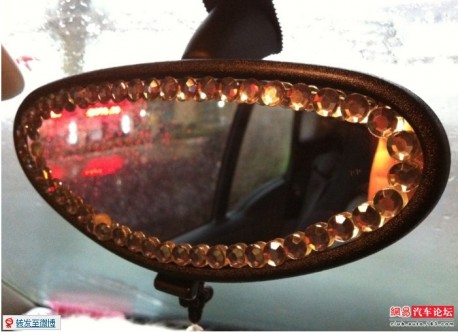 The main ingredient is 'little plastic things that look like diamonds', there are over a 1000 in the Smart's interior. No place is forgotten…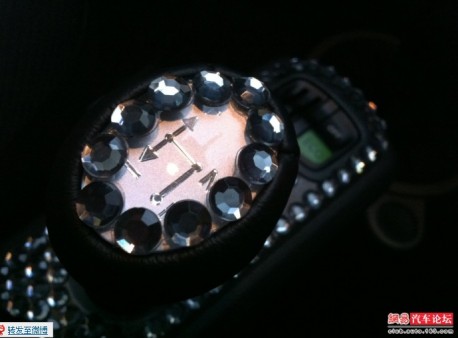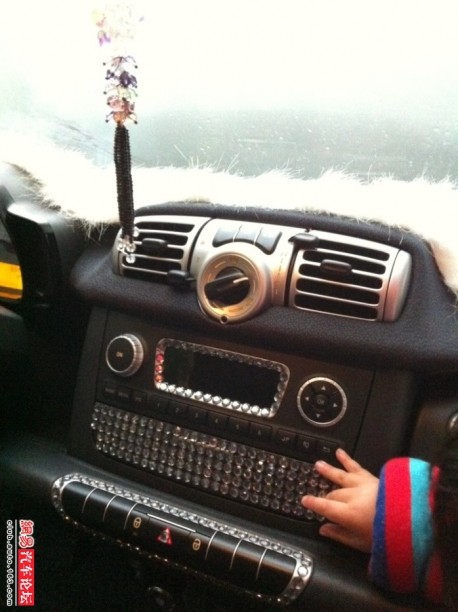 Fake wool on top of the dash, many more diamonds on center console.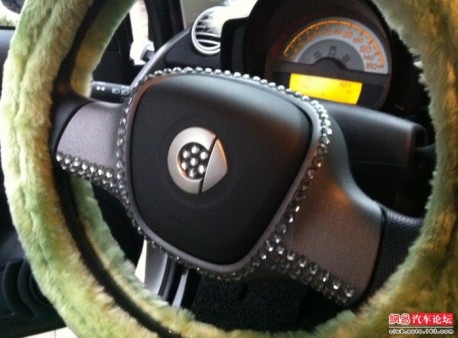 Wheel got diamonds too, even inside the Smart logo.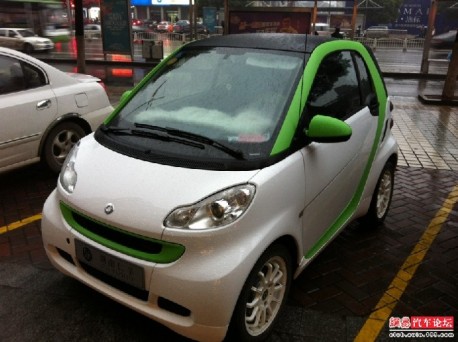 Not as mad as inside, just some  lime-green wrap and special alloys. Altogether a great machine, but it would have been better with some diamonds on the outside.
Via: 163.com.