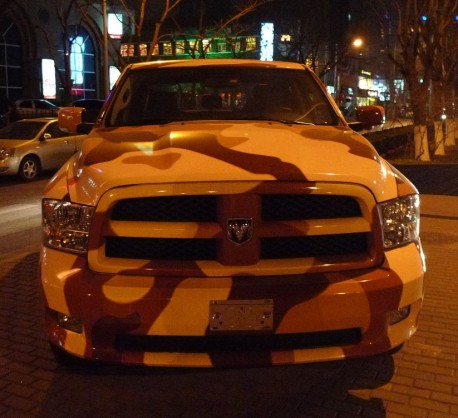 An incredible big Dodge Ram Crew Cab pickup truck, seen parked late at night in front of one of my favorite bars in the capital. The vehicle was painted in some sorta desert camouflage, as if it came straight out of war. Well, the most dangerous place it will see in Beijing is a shopping center in Sunday…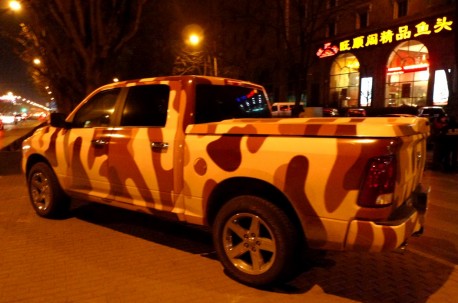 … where Big can help to intimidate Geely drivers, especially in underground parking lots where the Dodge Ram must look even more dangerous. The Ram is not officially exported to China but some are sold via the gray markets for loads of money. A high-powered Ram can cost up to half a million yuan, or 80.000 USD.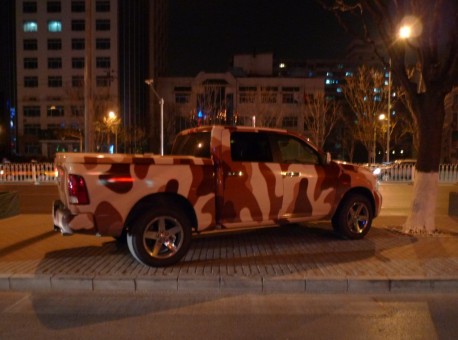 Beijing in winter is a cold dirty-brown place, Ram almost invisible. I couldn't find out what kinda engine sat under the bonnet, but diesel can be ruled out, leaving 6 and 8 cylinder petrol engines. The smallest six is 3.6 liter, the biggest 8 is 6.7. I went, back to my beer.