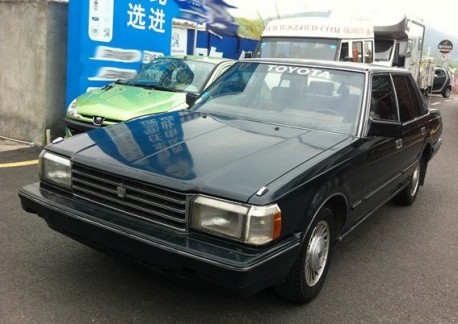 Here we have a very rare S120 seventh generation Toyota Crown, seen in the great city of Zhuhai in Guangdong Province. The S120 Toyota Crown was made from 1983 until 1987. It was never exported to China but some cars arrived via diplomatic channels, the gray market, or smuggling.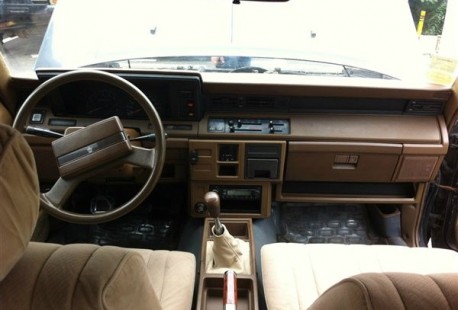 This particular car seems to be in near-perfect condition inside and out. Very 1980's dashboard with a lot of brown plastic. All very original except for the floormats. The S120 was available with various six-in-line engines: 2.0, 2.4, 2.8 and 3.0. The Zhuhai car is powered by the 2.8 which was good for a decent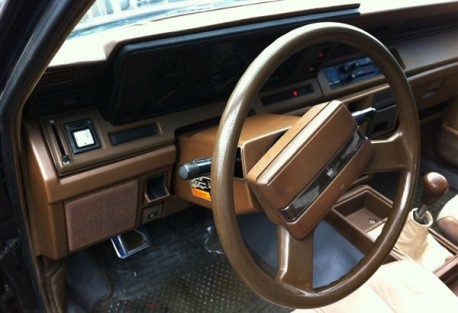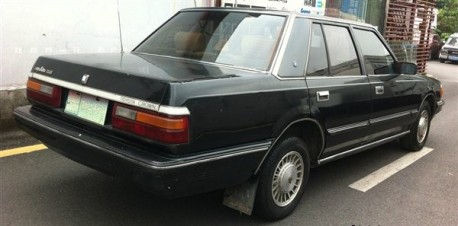 Royal Saloon badge on the left, meaning this is the most luxurious variant of the S120. The Royal Saloon came with special alloys, extra chrome, mostly in black, and the c-style was covered by a vinyl-style plastic panel.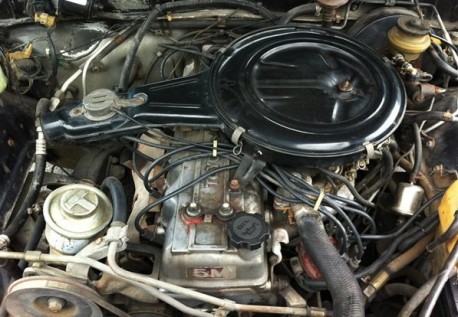 Very special to see the '5M' sticker still sitting on the engine block, referring to Toyoya's M family of engines (Wiki).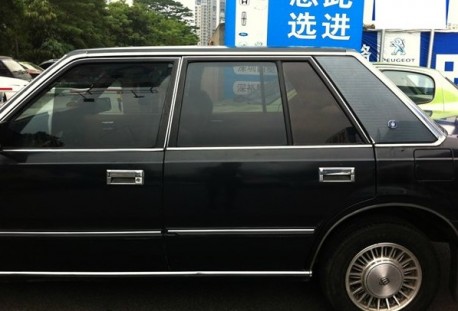 Double chrome strip over the side of the vehicle.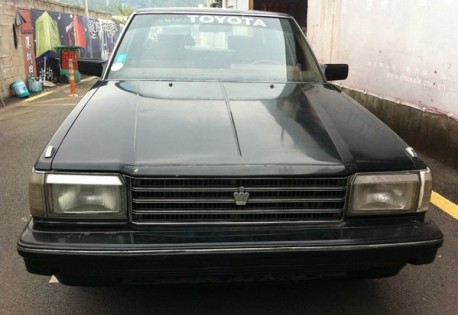 Toyota window sticker a bit too much, likely a later addition. We have seen a few other special Toyota Crown cars in China: S140 Super Saloon, S120 base model, and a very rare S110. The current 13th gen Toyota Crown is made in China by the FAW-Toyota joint venture.