Another fine old Japanese limousine, seen on a parking lot here in the capital Beijing. This is a 7th generation Toyota Crown, made from 1983 to 1987. Brown car on pics is a very basic version of the otherwise luxurious Toyota, likely an early 1983 or 1984 model. The Toyota Crown was never officially exported to China but we do know the Chinese government bought a few batches of 1000 cars each in the 1980's for use by government officials.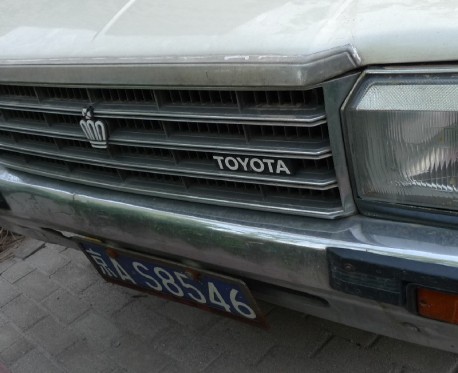 This must be one of those cars, China sold most of these machines to the private market in the early 1990's when the Chinese government switched to the first China-made Volkswagen Passat and Audi A6. China also bought limousines from other Japanese car makers, like the fantastic Nissan Cedric we saw earlier.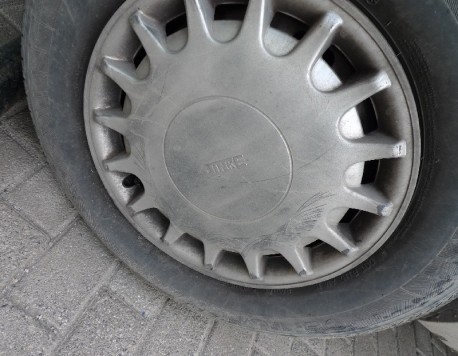 It is very rare to see these Crowns of the streets today, most are sadly long gone thanks to cash-for-clunkers schemes and ever stricter save-the-penguin regulations. This particular example didn't look very good, or very used. A thick layer of dust an very old tires, not sure whether it was still used, I didn't see any new insurance sticker but it still had its license plates on.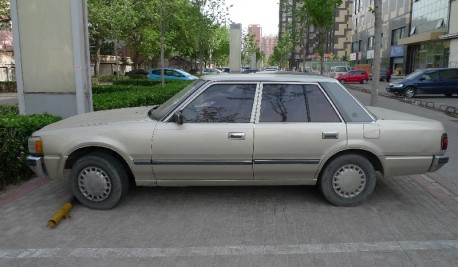 The 7th generation Toyota Crown was powered by various four and six cylinder engines. Since this is a very basic and early car the engine is likely a 2.0 four-cylinder '1G-GEU' with 160hp, which must have been barely enough to move this big and heavy car forwards with reasonable speed! Size: 4860/1720/1420, wheelbase was 2720, curb weight 1495 kilo.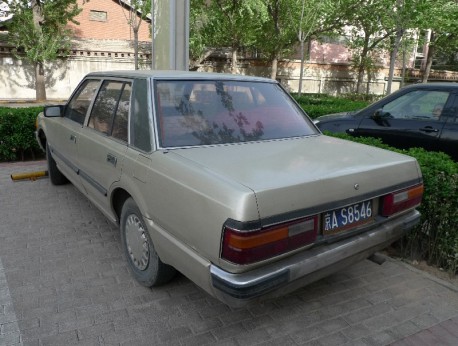 Brownish color typical 1980's. The current Toyota Crown is made in China by the FAW-Toyota joint venture. It was by coincidence also FAW (First Auto Works) that was partly responsible for kicking the Crown out of government business in the early 1990's because it was the FAW-Volkswagen joint venture that made the Audi A6, and they still do so today.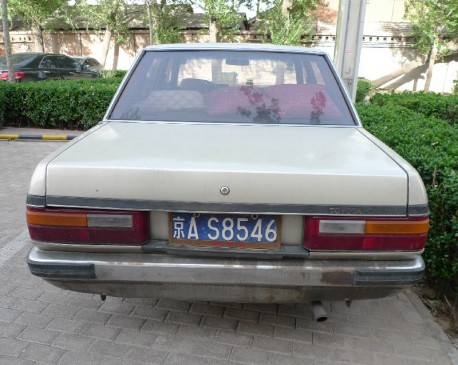 Great car in need of some love, and parts.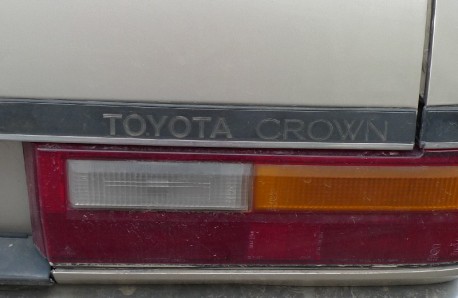 W in Crown a small work of art.