Here we have a very hot 'n black sixth generation Toyota Crown, seen by reader Steve in the great city of Yanji in Jilin Province, thank you very much for the pics! Jilin Province is up in the northeast, close to Russia, North Korea and Japan. The area was famous for smuggling in the 1960's and 1970's when consumer good were very hard to get in China. All sorta pretty, ranging from CD-players to cars, came in from Japan via Russia.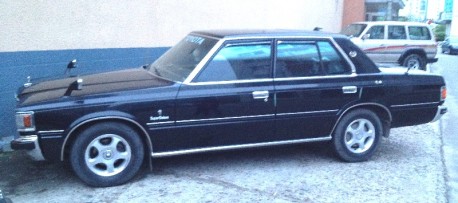 The 6th generation Toyota Crown was made from 1979 until 1983, it was never officially exported to China and a ex-diplomatic cars are unlikely to turn up in Jilin. This so indeed, might be a smuggled Crown… Not that we care, we are happy this beauty is still alive and well! It seems is very good condition and original except for the hub cabs and some extra Toyota-badges.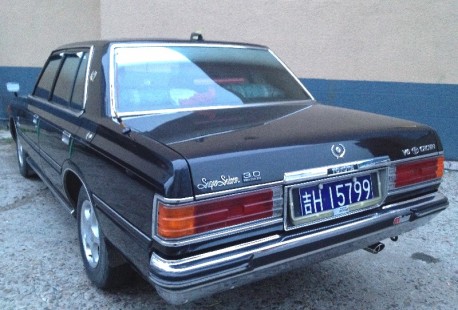 Note new '3.0' badge on the back, the 6th Crown wasn't available with a 3.0 liter engine. Biggest power plant was a 2.8 l6, smallest a 2.0 4-cylinder. What exactly powers this Jilin-Crown is sadly unknown but looking at the rest of this great machine it seems to be an expensive version, which makes the 6-cylinder very likely.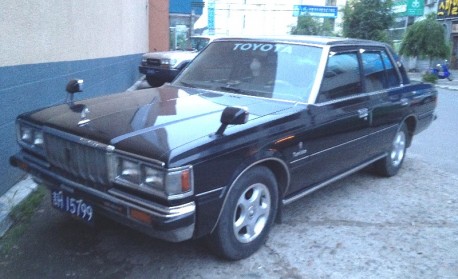 What a car!