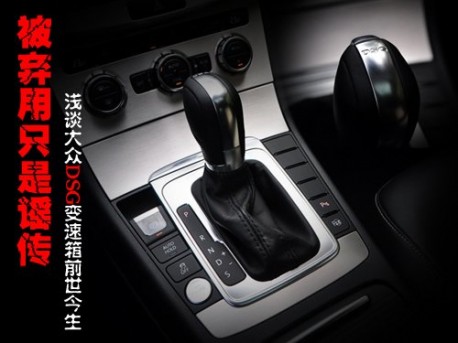 German car-maker Volkswagen is set to recall over 380 thousand cars on the Chinese mainland, starting from April 2nd. The decision was made after China's quality supervision authority found gearbox problems in some DSG-equipped vehicles.
4 years on from the first reported gear box malfunction, auto giant Volkswagen has finally admitted its cutting-edge technology is not safe enough at least in China.
On March 15th, China Central Television broadcast a program showing malfunctions in the company's seven-speed dual clutch DSG transmission. It's found in many Volkswagen models, including the New bora, the Golf, the Sagitar and the Magotan – all popular in the Chinese market.
Guest, said, "My car suddenly lost power when I was about to overtake."
Many customers have reported sudden engine power loss. But more worryingly, others have had the opposite problem. Guest, said, "I was driving at a constant speed. But the car suddenly sped up as if I wasn't driving the car. For us it's time bomb."
Guest, said, "The car loses power for two seconds. It then comes back suddenly, and dashes forward." Increasing evidence pointed to the car giant's advanced technology, in particular, its 7-speed DSG transmission.
Volkswagen was forced to face the problem, and the company has told dealers to recall and repair all faulty cars.
Shen Dan, Customer Service Manager, Shanghai Bailian Auto Sales Co, said, "We now have a team of trained technicians and service staff to examine and fix the DSG problems for our customers."
In recent years, Chinese car buyers have experienced a string of quality issues with some very famous brands, including Mercedes, BMW, Audi and Toyota.
Some of the problems, such as the smell of interior fittings, have rarely been found in overseas markets. It's estimated that the recall could cost Volkswagen over $600 million.
Via: ChinaDaily.