The very first live shots of the Haima M6 sedan, it will debut on the Shanghai Auto Show tomorrow. The Haima 6 is a new mid-size sedan that will be launched on the Chinese car market in July. Price will range from 75.000 to 100.000 yuan. A silver M6 was seen in the exhibition hall while workers were still working on Haima's booth. The new M6 had just shedded its plastic wrap as was let completely unguarded.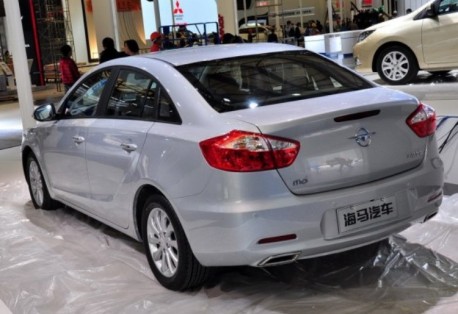 The Haima M6 is the successor of the Mazda-based Family sedan. The Haima 6 is said to stand on an all-new platform, but we wouldn't be surprised if it has some Mazda origins anyway. The M6 will be available with two engines: the current 120hp 1.6 from the Haima Family and with a new 1.5 turbo which will have about 150 horses. Size:  4700/1802/1478, wheelbase is 2700.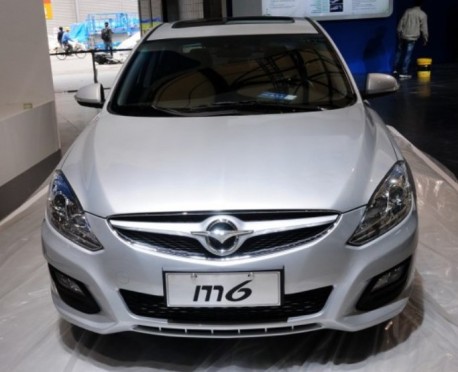 Fatass chrome strip over the grille; Chinese car buyers will love it. Haima's design and cars have been improving a lot over the last few years, threatening to overtake the struggeling Besturn-brand from parent FAW.